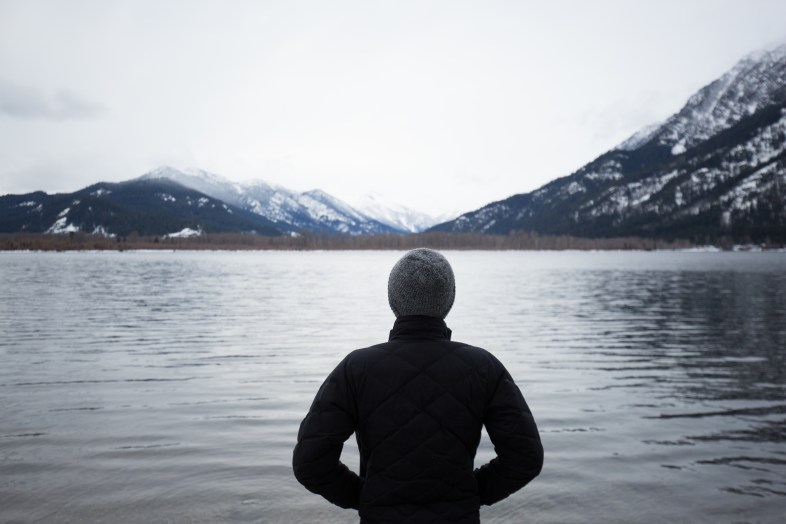 It's been two years since I broke up with her. I had to let her go. She was pretty, she was amazing, she was kind, she was beautiful. In a nutshell, she was everything a guy could ever ask for. Maybe that's why I had to let her go. I was nothing compared to her.
A useless guy like me did not deserve a girl like her. She was the first girl I fell in love with, I grew in love with. She was the only person I considered as my best friend. She made me believe in love. I loved her more than I could possibly imagine loving someone. Maybe I still do. I was looking at all the gifts she had given me, cherishing each memory and crying alone in my bed.
It has been two years for Christ's sake! Why can't I forget her? Why can't I let her go and move on? Any girl I've liked or at least tried to like reminded me of her in some way. No matter how much I've tried to move on with my life, all attempts have been futile. I could never bring myself to throw away or destroy anything that she gave me. I never had the courage to do so. So I thought it would be better to return it to her. Thinking it's time for me to move on, I decided to call her. I secretly intended to ask her how she was doing and also if she had a boyfriend.
She picked up the call and asked "who?" As soon as those words hit my ear drum, God!  My eyes were already in tears. What was I supposed to say now? The girl who spent nights talking to me is asking me who I am. I responded, "It's me". There was complete silence now. She knew who I am. After this we had a small awkward talk about our current lives. Her life was still awesome while I led a quite and lonely life.
When I asked if she has a boyfriend, she was hesitant to say but after a little persuasion she said, "Yes". I didn't say anything. I couldn't say anything. I hung up on her. She didn't call back either. It broke my already shattered heart into a million more pieces. That was it. That was our last talk.
Now I've decided to not return her gifts, her photographs, the money she lent me( I've kept safely in an envelope, which now I'm going to donate.), the small squishy teddy bear, and the coffee mug. What I'm going to do now is break that coffee mug into million pieces with my baseball bat and make a bonfire out of everything else.
If I go see her again it'll be another disappointing attempt to get closure for the last time. There is no last time now. It's already gone.
Maybe I'll never get closure. I'm scared to see her face again. I'm scared that I'll never be able to forget her. I'm scared to see those lips I kissed now being kissed by someone else. Someone much better than me.  Because that's what she deserves. Someone better.