So this older Boxer is out in the yard with a younger Boxer pup.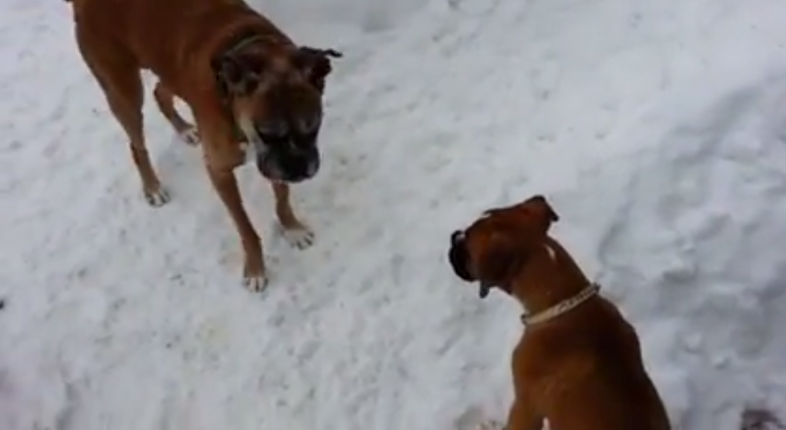 And they start chasing each other, because that's what dogs do.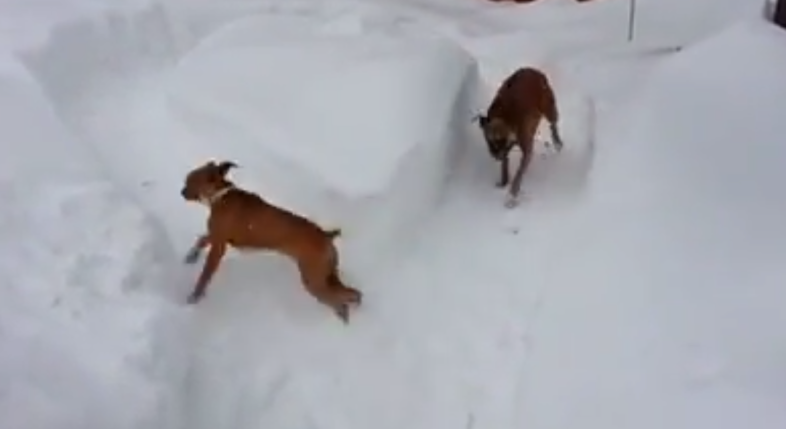 But this old dog has a few tricks up his sleeve.
Yup. The old dog leaves the circle and the puppy has no idea.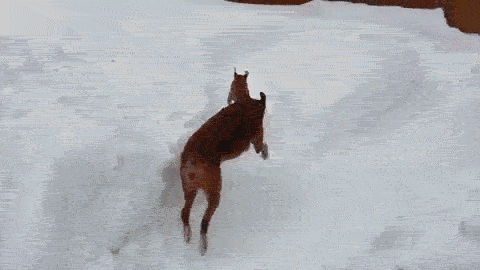 Isn't this adorable?!