Well look at what we have here.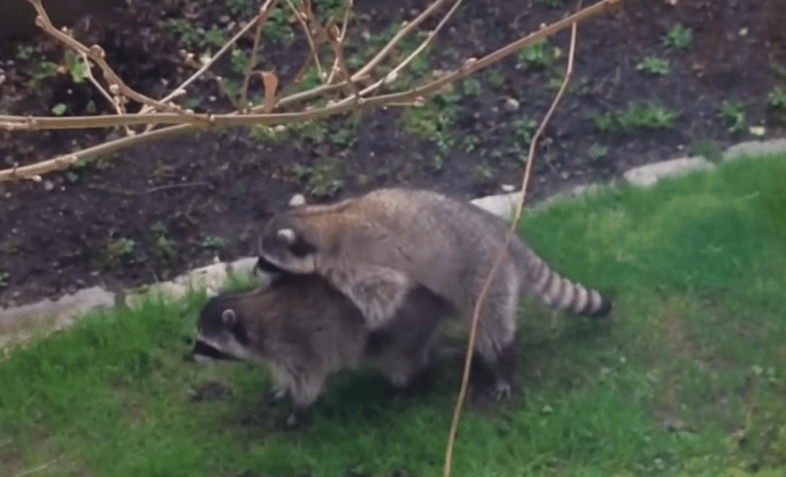 You, too, can be a voyeur!
These two raccoons thought they had some privacy in this backyard. Little did they know some humans were ready with a video camera to upload it on to the internet. Do you hear the kids laughing? Do these raccoons have no shame?!