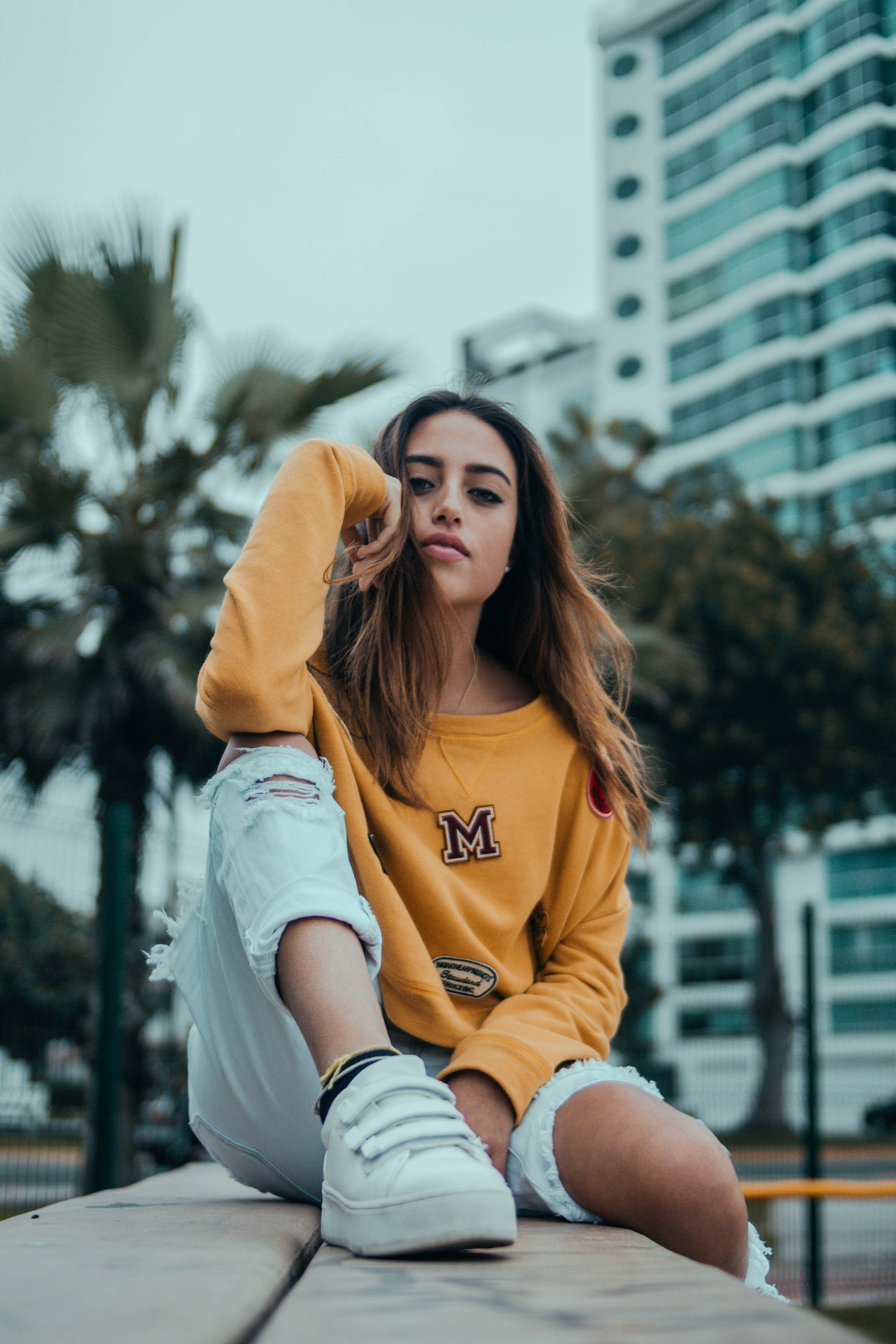 I write this for you in all your beautiful uncertainty. You who thinks I'm not enough or I'm too much or I can't go on without him. You who says I have to be this, or that, or this and that. I write this for you. The ones who drink too much or laugh too loud. You who simply are who you are. Unapologetically so.
I write this for you.
Don't give up.
Don't give in.
Don't silence yourself.
Don't hold back.
Don't be afraid to be vulnerable.
Follow that goddamn heart of yours.
That goddamn gut of yours. 
This is your life. So fucking do it. Whatever it is. Take the barre class. Go for the hike. Plan the trip. Sell your stuff. Go back to school. Get the $100 shoes. Spill your heart out to a stranger. Laugh at your own jokes. Watch all the reality T.V. you want.
Or don't.
I write this for you.
You who sits in their room after a fight with someone you love and thinks that this is all there is.
You who sits in the faded band t-shirt and thinks that this is all there is.
You who sits in mismatched pajamas finishing off a bottle of wine and thinks that this is all there is.
You. You beautiful goddamn goddess who thinks that money or timing or your friends or your parents or society's standards are the reason you can't do whatever it is you want to do.
I write this for you. Because I so desperately need you to know that you are exactly who you need to be and exactly where you are supposed to be. And I know you hear that all the time, or maybe you don't, but I need you to know that love and life and joy are all very real things that you are deserving of.
I write this to you. For you. Because my heart has been broken and I've slept with a lot of people who didn't remember my name in the morning. I've had too much to drink and I've taken things too far and I've thought that I didn't need to say sorry.
And I've been that girl. I've been told to quiet down. To straighten my hair. To change who I am in front of friends or family. To get the fuck out.
I've ruined friendships because of boys I thought I loved. I've been a shitty daughter, a shitty sister, and a shitty human being. I've been a person I wasn't proud of. I've thought that I don't deserve to live. I've acted on those thoughts. I've thought that I couldn't trust myself or that I wasn't worthy of female friendships or that all I would ever amount to was a person who was shit. Just plain shit.
But I sit here now with a person I met ten years ago. A person who met me in high school. Fucking high school. A person who liked me when I had frizzy hair and braces and a bad sense of style. A person who found me 800 miles away from where we grew up in that life that I lived where I was too much for most people. A person who shows me that being exactly who I am is exactly what he loves. A person who shows me time and time again that I shouldn't change who I am for anyone. A person that I love. And is worth it. And plays hide and seek with our puppy.
And I've got really great friends. Like the kind of friends who would drop anything and everything for me. The kind of friends who are accepting and patient and kind. Just flat out amazing women. And I smile a lot. And I can sit in the same room as my mom and not be pissed off.
I've learned how to forgive. How to see people for who they are. To understand. To listen.
Still. I cry sometimes. I get mad. I get afraid and anxious and overwhelmed. Things aren't perfect. I don't want them to be. Because everything that I am is made up of everything I have encountered and I wouldn't want it any other way.
And all of this, these lives that we live and the experiences we have, they shape us. Mold us. Make us. Mend us. Heal us.
So I write this for you wherever you are so you remember that who you are and what you want is worth it.
You are worth it. 
And I mean that.