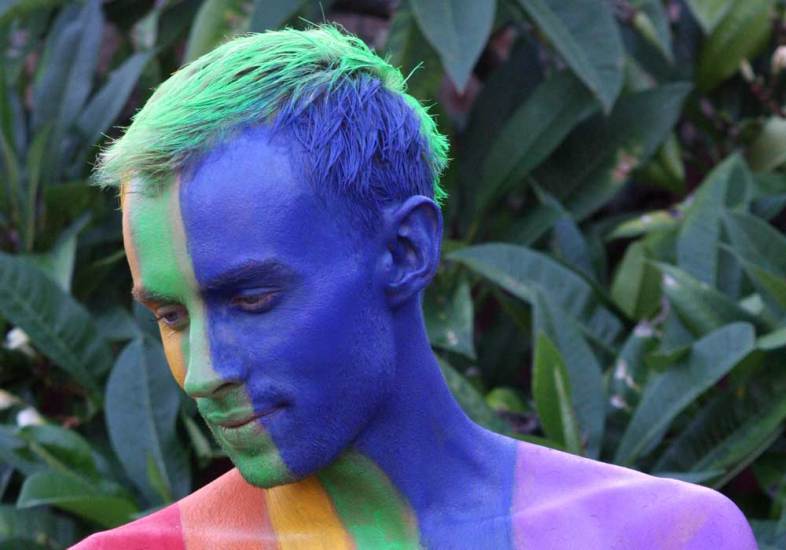 Tonight I was called a faggot. It was just as shocking as the first time. I felt a number of emotions in the seconds following. I was immediately taken back to middle school, where I had an endless stream of slurs thrown my way day after day.
I felt a wave of anger wash over me, followed by a moment of panic. The panic is the hardest part to explain to people. Anger is easy—most people get angry when they're insulted, but derogatory slurs are different. They hold more power than other insults. They carry with them a history of violence, pain, and suffering.
The panic is difficult to explain. This terror hits you; you want to say something back but you're afraid that they'll come for you, afraid they'll beat you. You want to lash out but you know that will achieve nothing.
Then you feel bad for them. You know that they're uncomfortable with themselves. You know that they hate who they are. At least, you've been taught this over and over again in school. Bullies are only bullies because they are insecure.
But you don't care. You're mad. What gives them the right to say these things to you? What gives them the right to make you feel this way? What gives them the right to make you feel like you need to change so that you can be accepted, so that you can blend in.
Then you're mad at yourself. How could you let them get to you again? Haven't you been through this enough times to know that it's not worth the emotion and energy?
That's when the sadness hits. You know that you shouldn't be letting this get to you but you can't help it. All of the years of pain, anguish, depression, and hurt come back, and it's as if you are back there in the seventh grade. But you try, with every fiber of your being, to remember that these strangers are insignificant specs in the story of your life, and that tomorrow is a new day.
The most frustrating part about tonight was when I saw them again. Those guys that called me a faggot. When we were face to face and they didn't have the balls to even look at me. They were so ashamed of themselves that they couldn't even acknowledge my existence. Or when I see you at the bar in our hometown, after having not encountered each other for seven plus years, don't pretend like you don't remember me.
If you felt so enraged by my being that you thought it was necessary to call me a faggot as you drove by, or as we were sitting there before lunch playing foursquare, then you damn well better have the decency to at least look me in the eye when you talk to me. To at least call me a faggot to my face. To acknowledge my humanity. To see the pain in my eyes. To know the hurt, panic, and anger that you have caused.