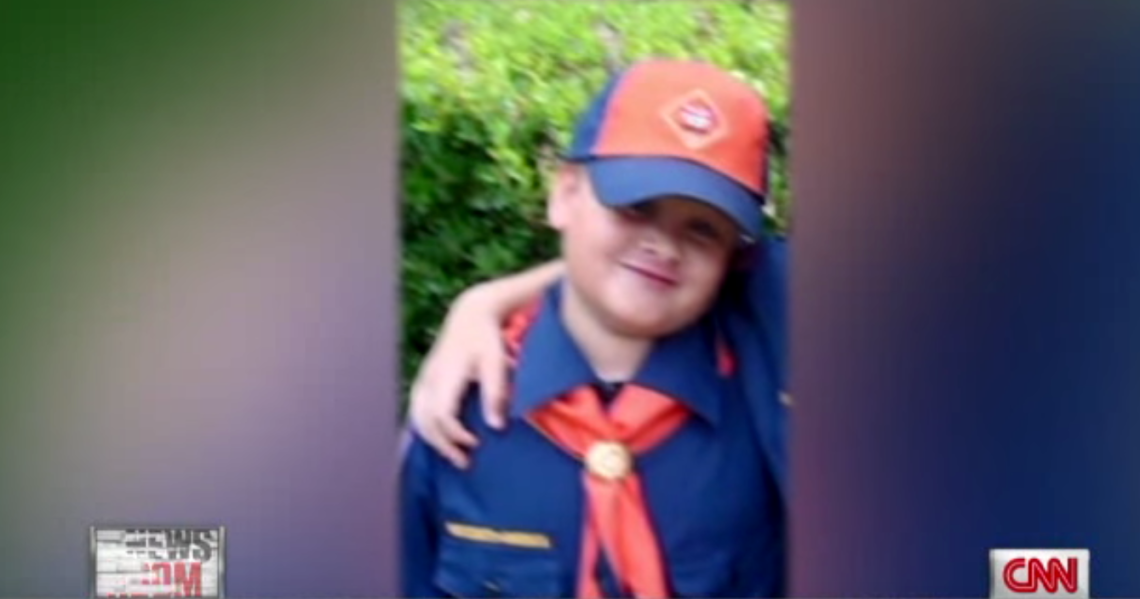 For a child who had watched his fraternal twin brother die as the result of abuse only a month before talking to reporters, 10-year-old Joseph James seemed remarkably composed albeit understandably sad as he spoke to reporters in August 2011.
"I wanted to help him but I didn't do nothing because I would get in trouble, too," Joseph plaintively recalled.
Joseph's fraternal twin, Jonathan James, was killed in July 2011 while the two boys visited their father, Michael Ray James, and stepmother Tina Alberson. Prior to this court-ordered visit, an anxious Jonathan had telephoned his grandmother Sue Shotwell.
"Can I come to your house instead?" Jonathan asked. "I know I'm going to be in trouble while I'm there because I always am."
Shotwell told him he would have to visit his father and stepmother. She later said she had no idea how harshly the father and stepmother had been disciplining the boy.
The visit took place in the Redbird community section of Dallas, Texas. Both Alberson and James are dark-haired and obese. James sports a ragged beard growth.
Joseph and Jonathan were blond-haired and Jonathan was chubby.
During the visit, Jonathan was accused of stealing guitar strings from Joseph. Jonathan also wet the bed.
Law enforcement investigators believe that Alberson and James punished the boy by refusing to allow him to drink water or any other liquid for five days.
A tape-recorded interrogation of Alberson in the immediate aftermath of the 2011 death revealed that she admitted using the deprivation of liquids as a punishment. On the recording, Alberson, then 43, says in apparent confusion, "I obviously did this. I didn't mean to do this."
During that interrogation, Alberson frequently contradicted herself, stating that Jonathan did have access to water but that she did not watch to see if he drank it. She gives no explanation as to why he might abstain on his own from liquids. At other times, she admitted withholding liquids from him. She told officers, "He always said he was thirsty. He was in time out, and every two minutes he would say, 'I need a drink…I need to go to the bathroom.'"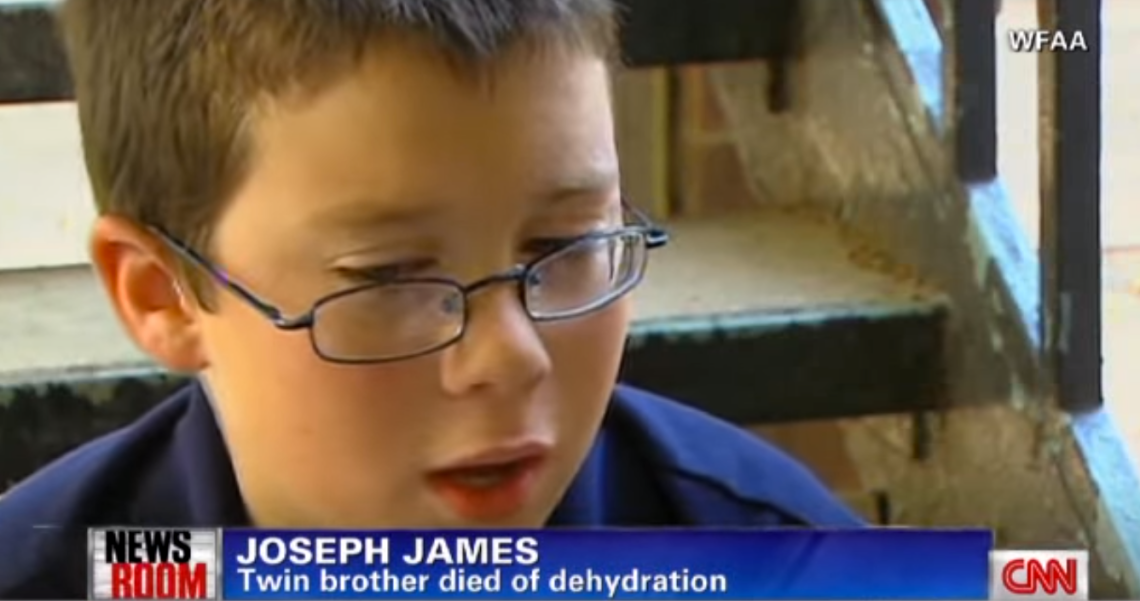 Law enforcement officers believe that while denied water and suffering terrible thirst, Jonathan was forced to stand in a spot in the kitchen that had no air conditioning while July temperatures in that Texas neighborhood climbed to over 100 degrees. As the thirsty boy stood, he was forced to hold a sack of potatoes over his head.
Joseph James described this punishment as follows:
"They made him stand in front of a window. They put an 'X' on the floor and an 'X' on the window and the sun was coming straight through it and there was no air conditioning there."
Joseph remembered that during the five days in which he was denied liquids, Jonathan sometimes pretended he had to use the toilet so Albertson and James would let him visit the bathroom where he would attempt to drink water straight from the faucet.
Joseph said Jonathan had gone without liquids for five days when his stepmother and father gave him a peanut butter and jelly sandwich. "The peanut butter got stuck in his throat and they still wouldn't let him have water," Joseph said.
Later that same day, Jonathan collapsed. Joseph recalled, "When we picked him up and leaned him over the kitchen chair he was shaking and moaning."
Police documents report, "A child of his age would exhibit progressive symptoms of his dehydration, including complaining of thirst, progressively becoming lethargic, appearing dry (cracked lips, sunken eyes), mental status changes, decreased urine output and eventually shock/cardiac arrest."
After Jonathan collapsed, Alberson and James put him in a bathtub. They ran cold water, apparently believing that would help lower his temperature and bring him back to consciousness. When they saw that the bath was not helping, they drove him to the Methodist Charlton Medical Center – where his grandmother Sue Shotwell works as an administrator.
Alberson told hospital personnel that her stepson was sick. Suspecting abuse, hospital workers called police even as other workers struggled to revive Jonathan.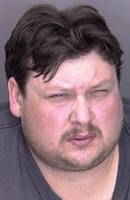 Hospital employees informed Shotwell that her grandson was at the hospital in which she worked. She rushed to his side. Shocked to see the normally outgoing and active child unconscious and with his breathing frighteningly slowed, she leaned close to the boy and whispered in his ear, "I love you."
Shortly after his death, Jonathan's mother Krista Bishop commented sadly, "It should never have happened." She recalled seeing him unconscious. "He was pale, not life to him, nothing," she said. "He was just laying there…it was just heartbreaking."
After medical personnel tried for two hours to revive Jonathan, a heartbroken Krista Bishop gave them permission to stop trying.
Prior to suffering abuse, Jonathan was a healthy and outgoing child. Some of his favorite activities were riding a bicycle, swimming, and participating with his brother in Cub Scouts. Grandmother Sue Shotwell remembers Jonathan as an energetic youngster. "He was very tan from being outside," she said. "He could run out the door and I'd hand him a bottle of water like he was running a marathon." She also described him as a friendly, cheerful child who never held a grudge. She recalled, "Jonathan could forgive you no matter what you did. You could ground him and he would say, 'I love you, Mimi.'" He and his brother Joseph were close. At school, the twins often played together at recess. They received good grades and were honored as "Student of the Month" during the same time period.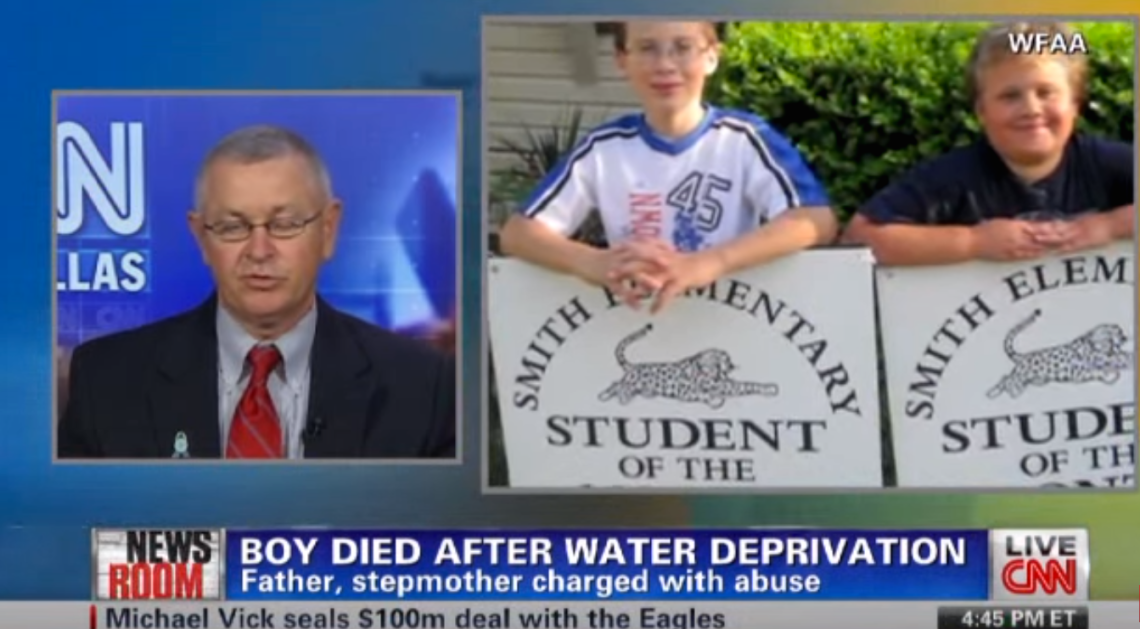 Both Alberson and James were charged with first-degree felony injury to a child. They are being tried separately.
Alberson's trial took place first.
On January 17, 2013, Michael Ray James testified against his wife in a Dallas, Texas courtroom.
"I felt like she was the one responsible for him ending up the way he did," James said. He also testified that on their way to the hospital, "I flat out told her that if anything happens to my son, I'll never forgive her." Huff Post Crime reports, "James has significant health problems and is legally blind. He said in court that he didn't know the extent of his son's suffering."
The prosecution played the tape recording of the interrogation in which Alberson admitted withholding liquids from Jonathan but also said, "I didn't mean to do this."
A medical examiner testified that there was not a drop of urine in Jonathan's bladder when he died due to liquid deprivation.
Joseph James testified to seeing his brother deprived of water and being too afraid of his father and stepmother to sneak it to him.
Alberson took the stand in her own defense. She testified that she sometimes limited Jonathan's water intake for brief periods when he misbehaved, but that she had not deprived him of it for days. She testified that she had seen him drinking water during the days before his death and that she had not seen him appearing sickly until just before taking him to the hospital.
On January 18, 2013, Tina Alberson was found guilty of reckless injury to a child, a second-degree felony that is less than the first-degree felony injury to a child of which prosecutors had hoped to convict her. Usually, the possible sentence range for reckless injury to a child is between five to 20 years in prison. However, since Alberson was convicted in 2001 of aggravated assault with a deadly weapon, the possible sentence range for her on this new conviction was from five years to life imprisonment.
During the sentencing phase, Shotwell testified to how Jonathan disliked visiting his father and stepmother and could not understand why he was always getting into trouble at that home. She elaborated, "There was a time he came home with a red mark around his neck and we asked him what happened and he said, 'Tina.'"
The judge sentenced Alberson to 85 years in prison on January 22. She showed no reaction as sentence was pronounced.
After the sentence was passed, Shotwell made a statement to the court in which she talked directly to Alberson. Shotwell said, "We trusted you with our baby. If I could speak for Jonathan right now, I would know – you would know – that he still loves you."
Talking to reporters outside the courtroom, Krista Bishop indicated she was pleased by the sentence. "We got what we needed," she commented.
Alberson will not be able to even apply for parole until she has served one-quarter of her sentence, or a little more than 20 years. Bill Fay, an attorney for Alberson, said he will appeal but would not specify the grounds for that appeal.
Commenting on this case, CNN anchor Brook Baldwin called Jonathan's "a totally preventable death" and observed, "Adults failed Jonathan James."
[youtube https://www.youtube.com/watch?v=XcZ7GbPkJOE&w=560&h=315%5D
Sue Shotwell expressed skepticism about Michael Ray James's claim that he was not responsible for his son's death. "He could've stopped it," she asserted, "What person in their right mind deprives anyone of water?"
It remains to be seen whether or not a jury and judge will hold James legally accountable for Jonathan's agony and death.