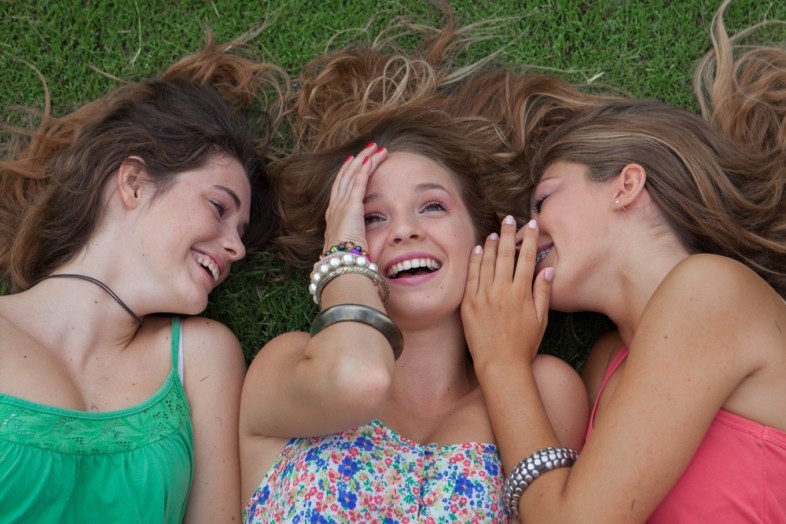 1. When That Friend Lied.
Not only once, but multiple times. Okay, so I am not saying that I am perfect and that I do not make white lies – but despite my imperfections I do not lie to friends with the intention of harming them. That is not how friendship works. Imagine if you asked your so-called friend if you are scheduled for duty the next day and your friend tells you that "Go chill! It's your day off tomorrow!" Then the day after tomorrow you're called into your boss's office and he suddenly asks you, "Do you have any excuse for your absence yesterday?" Let's say that was your friend's honest mistake. But it won't be honest if that friend has done that for let me think… more than 5 times!
2. When That Friend Sabotaged Me.
To be honest, I have no care for drama at all. I would be better off sitting on the couch and watching Netflix the whole day but I am not sure why at some points in my life, I am a trouble-magnet. As an example, let's say you're a student again and you had a group project. It turns out that your friend is one of your group mates. You would think "yey us!" but not after you see the Peer Evaluation Score that your friend gave you!
So, you worked your butt off and even had sleepless nights to have a good output on your group project. But guess what, your friend gave you a 5/10 score in the Peer Evaluation Sheet while the rest were given 8/10 or even 10/10. And you gave that friend a stunning 10/10 because even if that friend didn't do anything for the benefit of the project, you are friends for Pete sakes! I guess your friend didn't expect you'd see your score, huh?
3. When That Friend Insulted Me In A Not-So-Friendly Way.
Remember those subjects you weren't good at? At times you consult your friend and asked them how they got the answer to question number 4. I was wrong when I decided to consult that particular friend. The words that my friend said and I quote were this, "Don't you even listen to the professor? That's an easy question. Maybe you should try studying next time!" In my defence, there were many people who couldn't even answer the question – it turns out that my friend didn't even get the answer right. Cocky bastard!
4. When That Friend Just Laughed At My Problems.
I know that the world does not revolve around me and that I shouldn't take things seriously. But remember when your friend cried and you hugged and comforted that friend? I guess as humans we feel the need to have the assurance that how we treat others will be the same way they treat us. It's not always the case though. A family member of mine was hospitalized because of a serious disease. As expected, I was worried and I can't stop crying. Anything could happen in a split of a second. All I wanted was someone to be there for me, but that friend of mine just simply told me 'everything will be alright.' There was no emotion from it. But there was an eye roll, I thought I imagined it – but now, I know I didn't. The worst part is that friend just proceeded talking to an officemate of ours about what they're going to eat for lunch. How about you eat a go-to-hell sandwich?
5. When That Friend Made Me Look Bad.
After a while, I started to realize that my friend was treating me like shit. And so, I started not to be bothered by it and just ignored that friend. I smile and nod when that friend says something but by no means will I start trusting that friend again. But suddenly, that friend told our other friends that I was being cold. That I was becoming distant! That friend turned all the faults on me. The accusations were endless and needless to say, I don't care about what others think anymore. I know the truth and if they don't hear my side of the story then it'll take time for them to finally realize how wrong they were.
6. When That Friend Apologized But Didn't Mean It.
I think people should apologize with the intention of not doing the things they apologized for again. But I guess my friend and I have different definitions when it comes to saying sorry. What was more infuriating was that my friend acted like I was the one at fault and that there was not a thing my friend had done to me. Then the next day, my friend would do something again that would jeopardize not only our imaginary friendship but also me.
I'm telling you now, if you are experiencing these things from your friend, get out of that toxic friendship! Don't stay long in that delusional web feeling guilty because at some ways you fought and snapped back at your friend. In the start anyways, that friend of yours never treated you as a friend – I know mine never did. So every time I see that friend, I try to be respectful but I will never give that friend a part in my life again.
Some people would say that I should let it go, or that maybe I should've talked to my friend – they said my friend might be clueless of the damages done. But if someone was a friend at all, would that friend have allowed the 'drifting apart' to come? No. Therefore I conclude that my friend wasn't a true friend at all. True friends don't get jealous of each other and compete with you. True friends are happy for the things you have achieved. I
don't care how many friends I get, as long as they all are real to me. Know your worth – don't stoop down to the level of immature people.