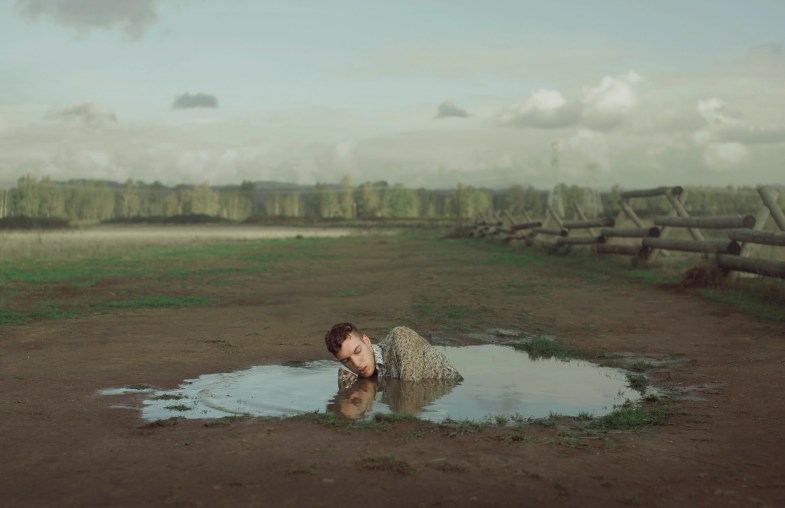 Three years ago, in a creative writing class, I was given a writing assignment that has since stayed with me: Go home and write a memoir in 6 words; no more, no less.
Instinctively, I was flustered by my professor's request. How in the world could I say everything I want to say in 6 WORDS? SIX WORDS!
Nevertheless, I was struck by my professor's challenge. I walked out of class with the assignment still running through my mind—completely unsure of how to start.
But I did it. I took her assignment to heart and crafted with a 6-Word Memoir that hasn't changed in the 3 years that have passed: "Loving radically, starting first with myself." Somehow, it has remained as fitting for me as the day I scribbled it on the paper for class.
Recently, I was reminded of this assignment again, and decided to ask my dad. My question was: In 6 words, what is your life's purpose/mission/motto? His response was beautiful and fitting as well. I then asked my coworkers, and the assignment took off from there. I was enamored by the plethora of responses I received; by the thought and emotion behind each word chosen, each purpose given. I was intrigued by what mattered enough to spend a word on, and how each person chose to define their purpose in life.
And that's all this piece is dedicated to: life, love, purpose, and living. It's dedicated to living life on purpose. Over sixty responses later, and here I am: with a variety of ages and memoirs that all reflect each person in a beautiful and fitting way.
The responses are broken up by categories, and each memoir is identified by age rather than by name. I urge you to pay attention to the ages next to the responses. For the little ones (nine years old and younger), I asked them what they liked and what they wanted to be when they grew up. For everyone else, the question remained the same, but the difference was phenomenal.
The Big Question: What is your life's purpose/mission/motto in 6 words?
On the Pursuit of Happiness
Age 60: To do the best in life.
Age 22: Be happy and make myself better.
Age 47: My mindset doesn't depend on others!
Age 22: Hakuna Matata!
Age 25: To be loved and love all.
Age 17: Promote positivity and change other lives.
Age 23: Love God. Love yourself. Love people.
Age 29: To do the best I can!
Age 4: Like the toys at the Target.
On Faith
Age 25: Praising the Lord while eating food.
Age 66: To grow in the Lord more.
Age 70: You can't preach to holy people
Age 25: To please God; Party real hard.
Age 53: Be a reflection of God's love.
Age 26: To lead people in worship. (Not 6 words, but I let it slide)
On Living for Others
Age 24: My life's purpose is someone else.
Age 23: Empower others through humility and respect.
Age 24: To love others and be loved.
Age 32: Do right by God, Maddy, Laarni.
Age 32: To put others first before myself.
Age 39: To serve those who others overlook.
Age 22: I am called to disciple people.
Age 29: Spread love through advocacy and compassion.
On Goals and Dreams
Age 20: There's no passion in living small.
Age 9: Get a baking job in Hollywood.
Age 29: I work hard, therefore dream big.
Age 22: To create experiences worthy of sacrifice.
Age 23: To make your dreams come true.
Age 52: To be a bad-a** grandpa.
Age 16: Touch someone with my written words
Age 23: To influence people using my creativity.
Age 69: To be remembered through showing Christ.
Age 7: I want to be a teacher.
On Discovery
Age 16: Life is one big learning experience.
Age 21: Learn more. Create more. Love More.
Age 17: Go out and explore other countries.
Age 16: Build my confidence as I go.
Age 22: Preparation for my children and wife.
Age 16: Gain insight by meeting new people.
Age 19: To live for Jesus and adventure.
Age 22: Be human. Forgive and love yourself.
Age 5: I like learning math in school.
On Enjoying Life
Age 28: Eat good food all the time.
Age 32: Life is beautiful as it is.
Age 23: I like sweatpants and staying home.
Age 43: Live, love, laugh, bless; enjoy life.
Age 23: Never lose my joie de vivre. (French phrase for exuberant enjoyment of life).
On Giving Back:
Age 21: Educate the next generation of thinkers.
Age 23: Unite locally, impact globally, connect personally.
Age 59: To advocate for safe, healthy communities.
Age 23: Leave the world a better place.
Age 23: Empower communities and advance social justice.
Age 23: Use my education to help others.
Age 28: Spreading God's love to the masses.
Age 29: To change the world around me.
Age 22: To give back to the community.
And a little bit of everything
Age 22: My labor is not in vain.
Age 3: I like red; it's my color.
Age 22: Haha I have no effing clue.
Age 21: Good thoughts. Good words. Good deeds.
Age 23: Don't forget to pay your dues.
Age 52: Thank you God for my children.
Age 22: Screwed up people have a chance.
Age 24: To make a difference in life.