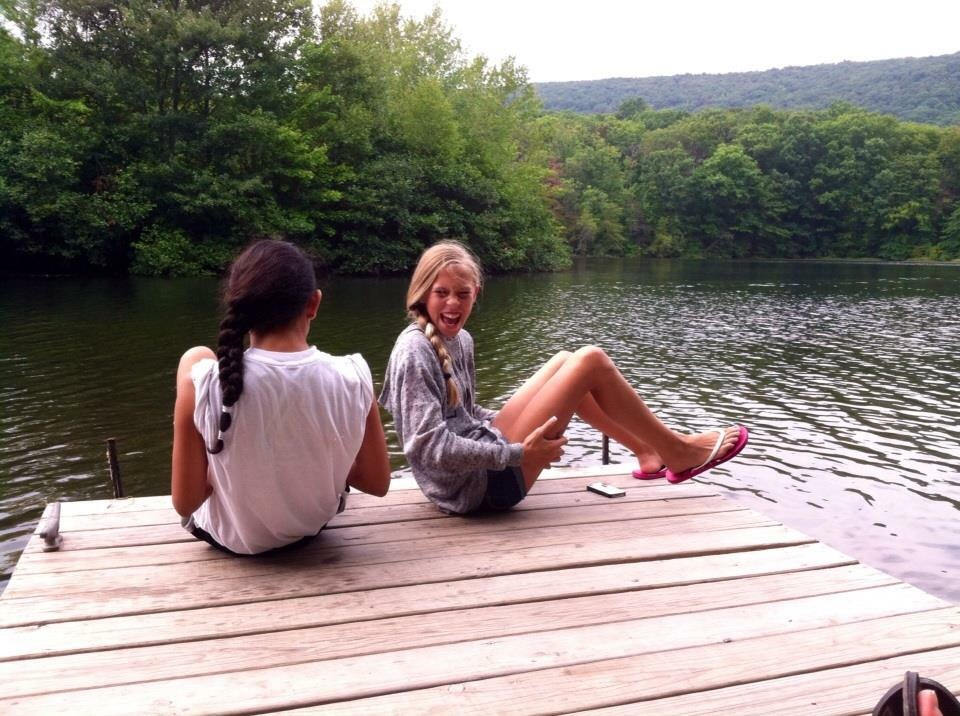 1. We might be called the Land of 10,000 lakes and but honestly, we should be called the land of 10,000,000 mosquitoes.

2. A Minnesota goodbye always takes about three hours. If you're lucky, you might be offered a sandwich.
3. It's Duck Duck Gray Duck. Not Duck Duck Goose. Nothing else. Don't even try to convince them otherwise Also it just gives us more creative options to change it up like we can say pink duck, blue duck, rainbow duck… the opportunities are endless!!
4. When you are at the lake and a boat goes by you always give a friendly wave. Minnesota Nice at its finest.
5. When Dairy Queen opens for the season it's considered a city-wide holiday. Even if it's -10 below zero you will still see people waiting in line.
6. The State High School Hockey tournament is more important than March Madness. It draws in 22,000 people and is held at the Xcel Energy Center in St. Paul which can hold 18,568.
7. There's for 2 seasons: Winter and Road Construction.
8. The saying, "It's Cold… But it's a Dry Cold."
9. The Hotel Shoreham in Detroit Lakes, MN might be Minnesota's best kept secret. It's the best pizza in Detroit Lakes and they are famous for their walleye. You will also want to get the House Made Dill dressing if you order a salad.
10. Hearing Loons on the lake is the most Minnesotan and beautiful sound you will ever hear. Sit and enjoy.
11. There's nothing more beautiful than a sunset on a lake.
12. In the winter, the temperature is not as important as the wind-chill.
13. Our love for the Mighty Ducks trilogy runs deep.
14. Tater Tot Hot dish is not just a food item. It's a lifestyle.
15. During the winter, you will have to take breaks during the day to start your car and let it run for 45 minutes.
16. You can thank us for Target.
17. If you love country music then you should pack your tent and cowboy boots and go to Detroit Lakes for WeFest. It brings in huge names like Lady Antebellum, Keith Urban, Miranda Lambert, and Luke Bryan just to name a few.

18. The Minnesota State Fair is called the Great Minnesota Get Together for reason. 2 million people attend every year for anything deep fried and the best cookies you will ever have in your life… Sweet Martha's.
19. Don't ask a Minnesotan to pick between Caribou or Starbucks. Caribou will always win.
20. When we meet someone else from Minnesota we go crazy because we know they will understand all the weird love we have for our great state.