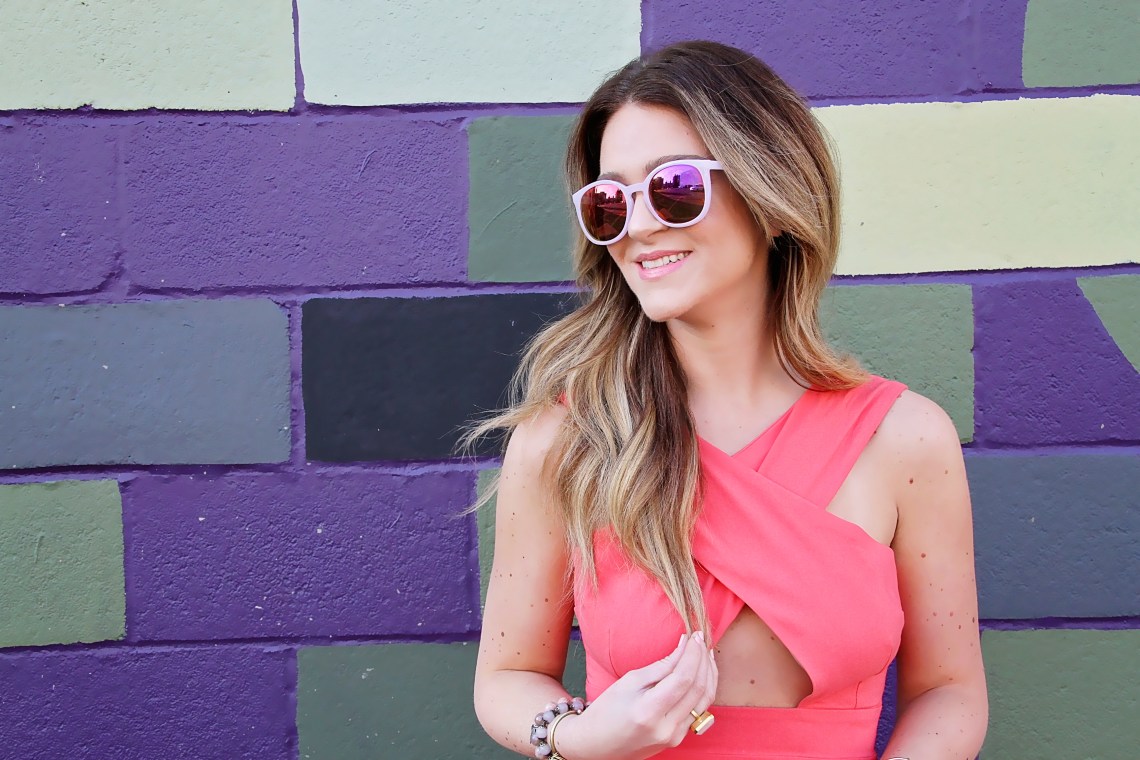 It's safe to say I have been on more first dates than I can even begin to count. I always think that if they make it to a third, there's a large chance I found my husband. When I think it goes well, I never hear from him again. When I am dying for the date to be over, he's blowing up my phone ten minutes after saying goodbye. If this happens to you as well, please know you are not alone. It used to really affect me, taking a serious toll on my self confidence. But every time I celebrate a birthday with my best girlfriends or ring in a new year without a date, I always find myself reflecting on the previous 12 months, realizing how much less I would have accomplished or experienced that year had I been in a serious relationship.
The most annoying question I get asked on almost every first date is, "So where do you see yourself in ten years?" This literally makes me cringe. What I love most about my life are the unexpected obstacles that lead to the best surprises. If I had a vision in my head of exactly where I want to be ten years from now, it would be hard to be open to another end result. Do I make challenging, yet obtainable goals? Hell yes. Do I have dreams for the future? Obviously. But do I want to have a streamlined idea of how my life should be a whole decade from now? No way. If I rewind my life ten years from where I am at this moment, I would have never believed that this is where I'd currently be, and that's my favorite thing about this crazy journey I'm on. Sometimes it's good to think back to how you got here.
Throughout high school, I began to realize how much I loved the art of styling hair. Instead of attending the dances with my friends, I booked "clients" all afternoon, charging $20 per style. People were receiving the coolest braids, twists, and curls they'd ever seen because I was lucky enough to have two sisters to practice on. My mother was a hair stylist for 18 years, so it makes sense that I got her same gift. Five months after graduating high school, I began attending the best cosmetology school the state of Michigan had to offer. I did not grow up in a wealthy household, so I knew that my school choice would financially be my responsibility. For an entire year, I would typically attend school until 4:30pm, and then work at a bar until 2am, repeating the entire process the following day.
By the time I graduated and obtained my cosmetology license, I had come to the realization that I did not enjoy cutting or coloring hair. Clearly, this was a problem. I was $12,000 in debt from my education and the only aspect I truly loved about this industry was what I spent my high school years doing: styling hair. I spent almost two years working at an upscale, trendy salon. Eventually it became clear that I wasn't on the right path. I had more clients requesting me for blowouts and styles than I did for haircuts and clearly this was not acceptable. The next part of the story is something I literally never share, but I got fired from my first real salon job. As someone who has worked hard to earn a paycheck since a very young age, my entire world crumbled. I was too embarrassed to step foot outside of my apartment for days. I was certain I would be a waitress forever, until I took a leap of faith 6 months later.
With every dollar I had saved since losing my salon job, I packed a U-Haul and moved to Nashville, TN. The first time I had visited this city it made an impression on me. The live music, busy streets and southern hospitality were enough to have me ready to leave my hometown behind. I spent my first three years in Nashville serving at a restaurant where I made friends, which led to more friends and eventually I felt like I belonged here. I also worked part time as a salon assistant, shampooing and styling other people's clients. Eventually, I knew it was time to get a "real job" but I wasn't sure what that would be. One night I came across a Craigslist ad that really intrigued me. A new salon that was referred to as a "blowout bar" was opening in Nashville. A salon that only styles hair was about to exist. I couldn't apply fast enough.
As it turns out, my unexpected and risky move to Nashville became the very thing that has allowed me to truly live my dream. I eventually grew an incredibly long client list at The Blowout Co. and began spending every day making women feel beautiful. In just three and a half short years, the company grew to have four locations and 51 employees. I oversee all four salons and have the honor of teaching our stylists everything I have learned over the years. I have not only met some of the most amazing people, but I have been on a wild and exciting journey. I have traveled the world to style wedding hair, my work has been seen on the red carpet of the Grammy Awards, I have been backstage styling hair at Miss America, and I am about to launch an education program where I will teach blowouts and updos to salons and cosmetology schools. I have learned so much over the past ten years, but the most important thing I have realized is that every challenge had a purpose. Every mistake I made and obstacle I faced led me down the path to literally living my dream. So where do I see myself in ten years? I have no idea, but maybe by then I'll make it past the first date with someone who never bothered to ask me that ridiculous question in the first place.