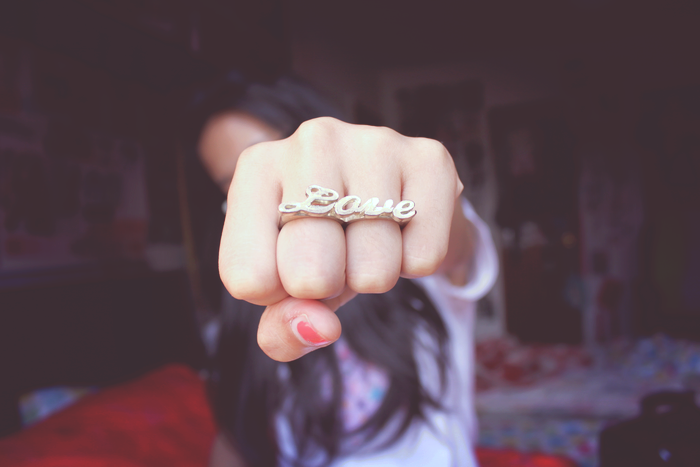 You woke up and kissed me on my forehead, smiled at me as I opened my eyes and said "this makes me happy." I smiled the largest smile back at you, nodded my head and said "me too". I snuggle myself back in, and all of a sudden I'm caught up in bliss. It's moments like this that make it hard for me to resist falling in love with you.
Ever since I met you, I've constantly been swept off my feet. Every kiss with you makes the butterflies in my stomach do backflips. Every time you smile at me, my heart melts. Every time you call me cute, I laugh awkwardly and blush. Every time you say my name, my heart skips a beat. I spend my mornings looking forward to talking to you. I spend my evenings hoping we will get to see each other. I spend my nights dreaming about you. I constantly look forward to doing literally anything with you; going out, staying in, falling asleep together.
Every single thing I feel about you adds up to me being in love with you, but I'm not.
I am constantly on guard with my feelings. I think some part of me has given up on the idea of being in love.I have given my heart away before and it just ended up broken (cliché, I know). With you in particular, I feel like you are on guard of your heart. We aren't in a classic relationship. There are no labels for us. We just exist as we are: happy to be together, but unofficially together (by your choice, not mine). Being so unsure how you feel about me makes me reluctant to feel anything more for you. I know that in the long run I will probably be hurt by this, but the fairy-tale part of me feels like, with time, you are I could really be something great together.
I could easily fall in love with you. You are kind of heart. You have a great sense of humor: you make me laugh and laugh at what I say (even though half the time I'm probably not funny at all). You are intelligent beyond belief. You are social and extremely loyal to all of your friends. You are incredibly welcoming and never make me feel out of place. Most importantly, you make me feel special when we are together; like I am worthy of all the happiness in the world.
Despite how happy I am, I will continually try to guard my heart against you. I will resist falling in love with you because I don't want to be hurt again. But when you smile at me the way you do and tell me how happy you are to just be lying next to me after I just fell completely asleep on you, how can I resist much longer?