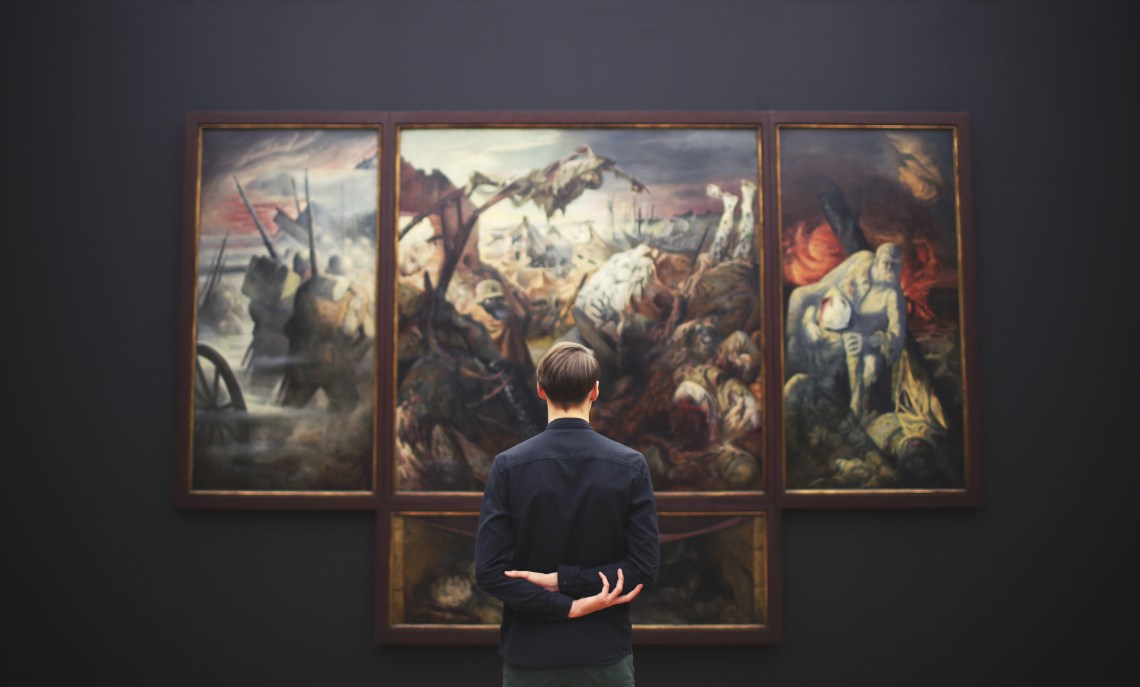 If I were given the chance to love you in person, I would ask for a space on your skin to tattoo the poem I'd written for you. Mother Earth will love me for saving the trees for your body becomes the canvas made of flesh and pounding veins. Dear my love not to worry, you shall own the copyright of the masterpiece with my permanent lipstick mark to seal the covenant of this unique love.
If we were lovers, please spare me a few long sleeve fleece (your size) of yours, especially those with blue, white, red and black checkered. I will slip it on my body, feeling the fabric brushes on my shoulder bones, my curve and edges like how your lips and fingertips have graced upon my skin. I'll only wash them once a week or twice a month, to remember how devoted our lingering scents are.
I shall redecorate your apartment walls with assemblage of origami dresses, butterflies and ribbon bows made from Chiyogami papers. In addition, I will make some Kusudama Flowers and combine them into a complete six-in-one ball, hanging above the ceiling. They can be found in your kitchen, bedroom, bathroom and other parts of the premise – for our blessed wealth, love and health.
I have to mess up your kitchen that once was an instant noodles haven. You should be expecting some home-cooking and piping hot French patisseries by the time you step into the house. And during weekend, we experiment and explore the food of our culture, blending the best of both worlds into one melting pot. Be sure to teach me your native language, the verbs and consonants so that I'm able to say 'It's delicious' and 'I Love you' like I've never said to other man before.
There shall be no permission from you for a cheek-to-cheek dance every morning, or any night; where my feet are on yours, our eyes are getting lost in the rhythm of this love mellifluously taking its sweetest time to strum, play and compose, navigating the empty road ahead of us. We're to take the full control of our life.
I should be kissing you when the morning comes, whether you are still asleep, or brushing your teeth in front of the mirror. Let me hold your hand as we are chasing and waltzing under the rain like there's no forever, allowing each drop of rain baptizing us, cleansing our fears and embracing the future with love and strength, like we've taken an impromptu trip down the ocean wide and back to learn the reasons we've falling in and out of love.
Let me tell you, it takes a woman who'd walked through fire and storm in order to love a man like you where no other has yet to see the best in you.
As we're exchanging glances and breaths tonight, allow me to put my lips on your cheek and the nape of your neck. I shall rest my head on your shoulder, watching the sun rises 'til the break of dawn. It's too early for summer but when you look back at me in this winter, I'm never short from a distance with hugs and kisses.