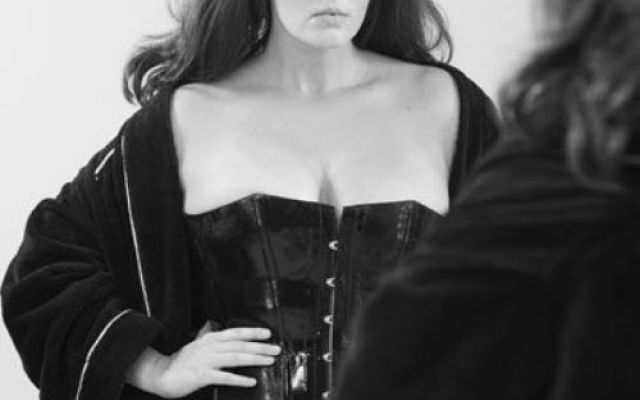 What is beauty to you?
Beauty is defined as the qualities that are present in a person. Beauty is never defined in a sentence like "Beauty is being tall," "Beauty is about having pretty face," or "Beauty is having a Victoria Secret's model body."
We have been manipulated by what we watch on television, what we see in malls and what's trending in society.
Women with extra size seem to be taken in a wrong way by many people. Girls get obsessive over being able to wear size zero. Female teenagers are starting to severely restrict their diet, even stop eating in extreme cases, and even pretend to be pretty and confident on the outside, but struggle with eating and anxiety disorder inside.
A size zero body becomes every girls' dream. Society pictures big, fat, overweight women as undesirable and unattractive.
But in this era, some of us have changed our perspective. Size is not the issue.
It hurts when someone calls you "fat," but now it's all about presenting yourself.
Embrace the words "fat," "curvy," "big," as it is part in describing yourself. You are beautiful and wonderful the way you are.
Many curvy girls are finding it hard to build their self-esteem; sadly they don't find "fun" in their own bodies. They're too shy to go out because they don't have nice outfits to wear. Some will say, "I am too fat to wear that dress," or, "I wish I was skinny." "She looks better because she's thin."
We look down ourselves and we forget that beauty lives within ourselves.
Some big girls strive hard to lose weight and lose their happiness in the process. Some force themselves to work out every day, or even starve themselves, in an attempt to lose weight, but instead are losing their lives.
I want to tell you that you can still be attractive and rock that floral midi dress with boots. Who cares about being short and "fat"? Our beauty should never depend on one person's perspective. You are perfectly, beautifully, wonderfully made.
In 2014 and 2015, many curvy models took the runway and fashion industry by storm. Now it is no more about having skinny body. Bear in mind, it will NEVER be about size.
Encourage yourself that there is a seed of beauty in you; you are the only one who can be watering the seed and enjoy the fruits. You tell yourself what is beauty.
Work on yourself, my curvy girls. It's our time to shine. Dress well and Stay Pretty.