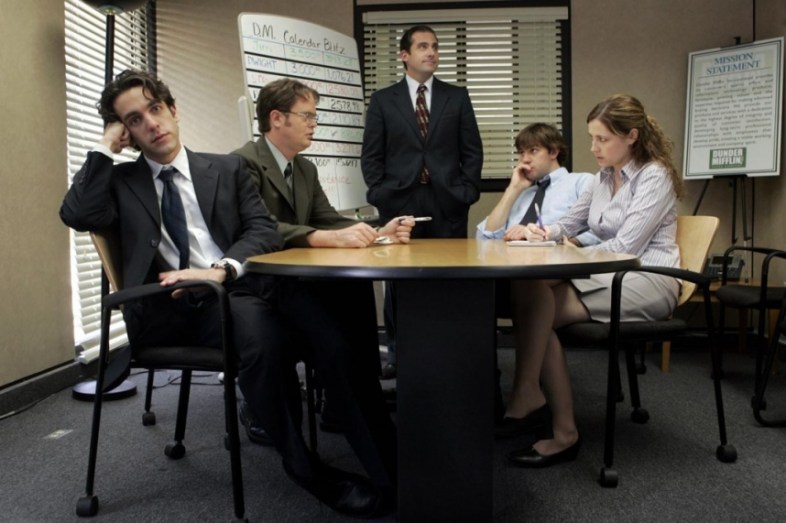 I thought nothing could steal the joy I felt when I was finally handed my college diploma. I welcomed the praise from my family and friends because I knew they were genuinely ecstatic about my accomplishments. I stared in the face of $43,000 in student loan debt…ok my stomach curdled and I shed a few tears, but still I had no regrets about graduating from the college of my dreams. I felt invincible, and I thought nothing could deflate my sense of success. Then…I went to my first day of work.
After losing sleep obsessing about what to wear and say, I was exhausted throughout my first day. I was so drained after surviving endless orientation meetings and mindless small talk that on my way home I fell asleep behind the wheel. Thankfully, the only person that got hurt was my poor old Hyundai. This first mistake was just a taste of many more mistakes that would come. I've shared a few of the lessons I learned along the way. Hopefully, you can navigate the waters of the working world with less scratches than me…and my car.
1. YOU ARE GOING TO HATE YOUR FIRST JOB
….and maybe even your second or third. Most likely you are compensated poorly or given tasks ranging from mind-numbing to mediocre. If you are fortunate, you may only loathe certain aspects of your job. There is truly no way to avoid sucky first jobs.The way to get through it is to adjust your expectations. While you may not have the most pristine role or salary, you will have the unmatched ability to seek opportunities to grow.
2. YOU DON'T KNOW EVERYTHING
Your boss doesn't expect that you will be perfect. RELAX! Your newbie card allows you to make silly mistakes without being viewed too harshly by superiors. Every single mistake you make will not get you fired. Failing to learn from those mistakes will. A great way to learn from mistakes is to seek feedback from superiors. Frequently talk to them about your outcomes by sharing ideas on how you can improve and inviting them to offer suggestions on how your can improve as well.
3. DON'T JUST EAT LUNCH IN THE LUNCH ROOM
Understand your environment. Corporate culture is not just a theme you read about in books. Corporate culture is the unwritten law of the land. Neglecting to understand the laws can lead to your own stagnation. Open your eyes and ears, and take care before opening your mouth. You can avoid major missteps by watching how managers interact with others, listening to what behaviors are condemned or praised, and identifying key issues that are important to the overall organization.
4. GET A LIFE
Do something meaningful outside of work. Work-life balance isn't dictated by how many hours you work during the week. You achieve balance by being intentional with all the hours you have each day. Analyze where you are spending your time. Instead of spending hours on Netflix, join an activity, volunteer, or read a book. You can gain new insights and skills that could be beneficial to your job. You could even seek opportunities that your current role can't provide.
5. YOU DON'T KNOW EVERYTHING
(Had to sneak this one in twice!) Seek mentors of differing experience levels and backgrounds. It's good to have mentors with different outlooks to share varied perspectives about their journey and ideas on how you can craft your own. Mentorships don't have to be formal. (Most times, creepily asking someone to be your mentor before you have established a relationship is just downright creepy). Focus on building relationships with depth, asking specific questions, and avoiding the pitfall of wasting a person's time when you just need to 'vent.' Vent to a journal not a mentor.
6. MAKE YOURSELF AN ASSET
Your company hired you to do more than your job description. Stretch yourself by making yourself indispensable. Look for problems and offer solutions. Anticipate what your boss needs and offer the deliverable without being asked. Whatever you do, never wait around hoping someone will tell you what to do.
7. CLOSED MOUTHS DON'T GET FED
Don't be afraid to negotiate your salary. Any compensation you will make in the future will be influenced by the salary of your first role. Don't cheat yourself by starting too low. Again, do your research. There is indeed a gender divide. Men typically take an individualistic approach, and negotiate based on past accomplishments. Women are more successful with a communal approach, and negotiate based on how they can be an asset to the company. Prepare your approach and ask.
8. YOUR PARENTS ARE TIRED OF YOU
Learn how to cope with your own problems. Instead of crying to your mom on your lunch break, try dealing with your emotions on your own. You can pray, take a walk, or just breathe. Controlling your own emotions will help you to solve issues more quickly so you can clear your head and finally get back to work.
9. WAKE UP AND SMELL THE ROSES
It's easy to fall into the humdrum of everyday life on the job. It's easy to become complacent. One day, you wake up and realize that six months have passed and you haven't learned or contributed anything new. You may not have noticed, but your boss surely did. Be intentional every day. Try setting up small 'stretch' goals each month. Stretch goals could be shadowing a different department or scheduling lunch with somebody new.
10. ESCAPE THE JOB YOU HATE
Living a life un-lived is a tragedy. If your job is sucking the life out of you then by all means jump ship. When taking the jump, be careful not to jump into another prison. Look for opportunities that your present role lacked. Build an 8-month emergency savings account to avoid the prison of financial hardship if you decide to jump into the waters of unemployment. Most important point of all, don't leave before you've left. Come to work on-time and contribute to your highest potential until your last day. After that, keep growing and don't look back.