1. Scream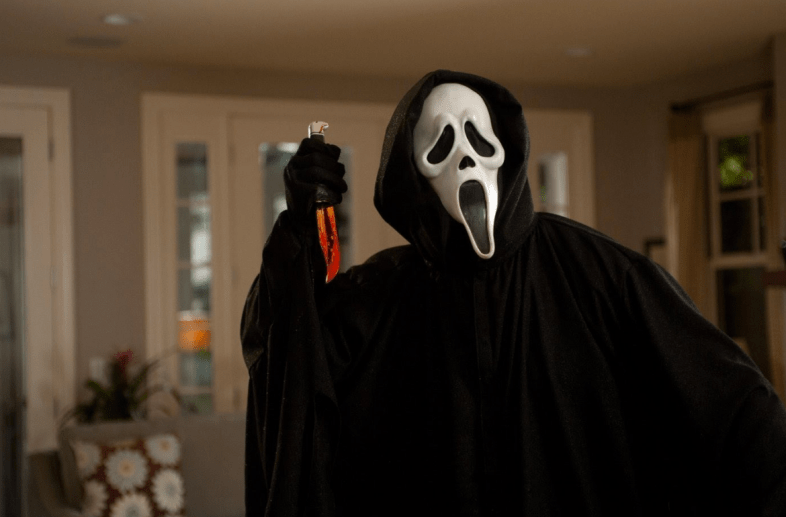 Wes Craven and writer Kevin Williamson cornered the underage market when they made this teen scream gem of the 1990s. A delightfully self-aware whodunit about a high school terrorized by a cluster of ruthless killings, Scream has its share of topline talent. Yet it's Ghostface and his boning knife that steals the show.
2. Halloween 1 and 2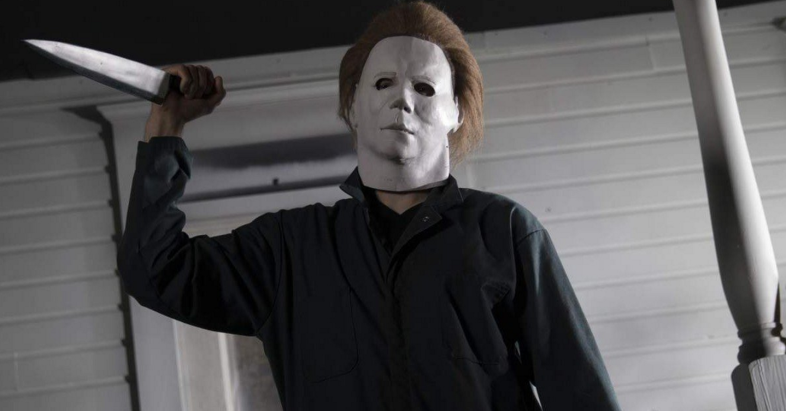 Let's be honest, Halloween and its sequel are really just one long film about a masked maniac with superhuman strength who offs nubiles with a massive kitchen knife. So we'll treat the set as such for the sake of this list. Heads up: Michael Myers employs a few new weapons in part two (needles, anyone?). It's part one that really shows off his knife skills.
3. American Psycho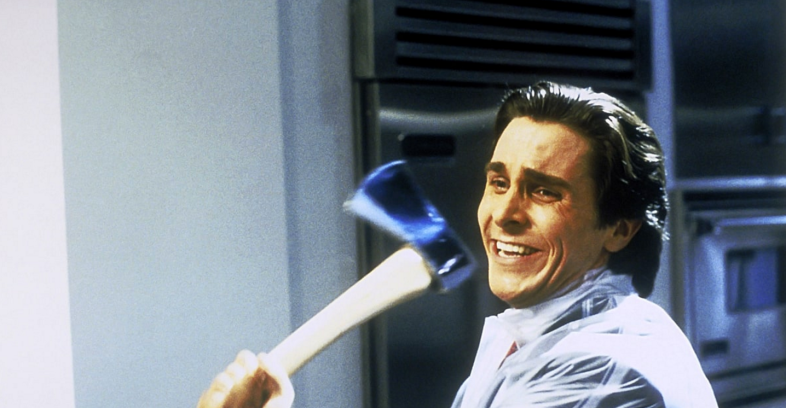 Yes, we know, no mask. But Bret Easton Ellis's well-dressed Wall Street wackadoo, otherwise known as Patrick Bateman, clearly hides behind a façade that obscures his sadistic desires. And though he may be picky about his grooming regimen, when it comes to choosing a flesh-cutter, the yuppie loves his steel: Ax? Sure. Chainsaw? Why not. Surgical tools? Scalpel, please.
4. Deep Red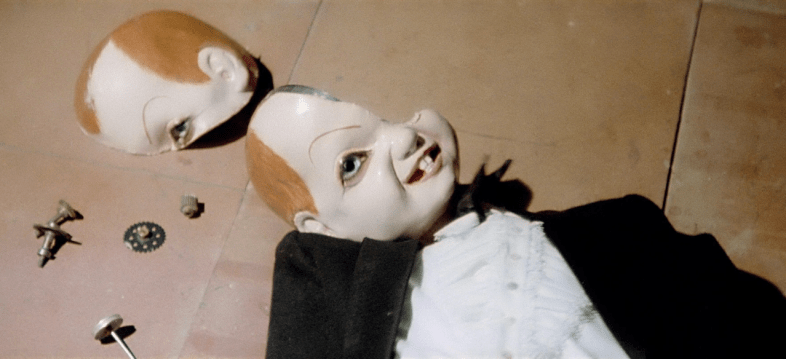 If you're unfamiliar with giallo, it's basically Italy's version of what Americans would call pulp. It's sexy, it's violent, it's sexually violent. And there's no better place to start than with the master of giallo, Dario Argento. Many believe Deep Red is his masterpiece: A grisly tale about a gloved killer with a thing for eyeliner, creepy dolls, and knives.
5. A Nightmare on Elm Street

Though we appreciate the creativity that goes into choosing a horror villain's weaponry, Wes Craven got right the point with Freddy Krueger. He effectively swapped out his killer's right hand with a five-blade slicer and dicer. The handy tool made opening letters a breeze, and provided a killer way to skewer angsty teens.
6. Alice Sweet Alice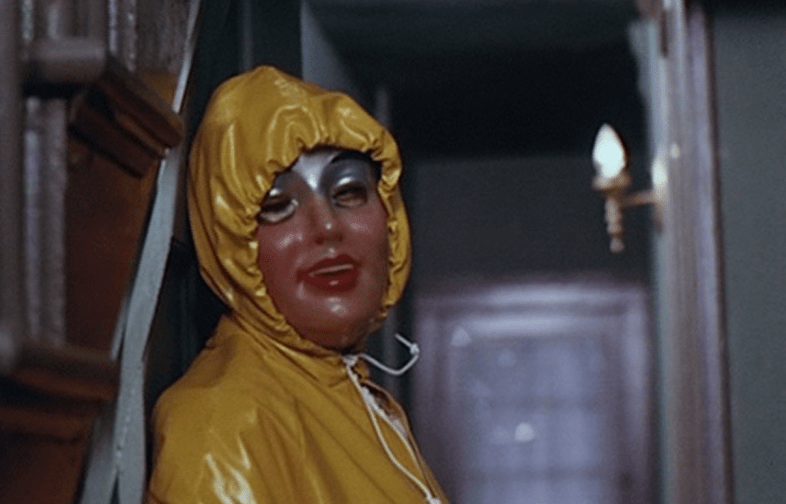 Who says all slashers have to be of the towering macho variety? Give a little lady a steak knife and watch her wield that thing with just as much velocity as a grown man. So goes the yellow-slickered antagonist of Alfred Sole's 1976 gem. The film, which also goes by the title Communion, marks Brooke Shields' big-screen debut—even if she's offed within the first act.
7. Friday the 13th Series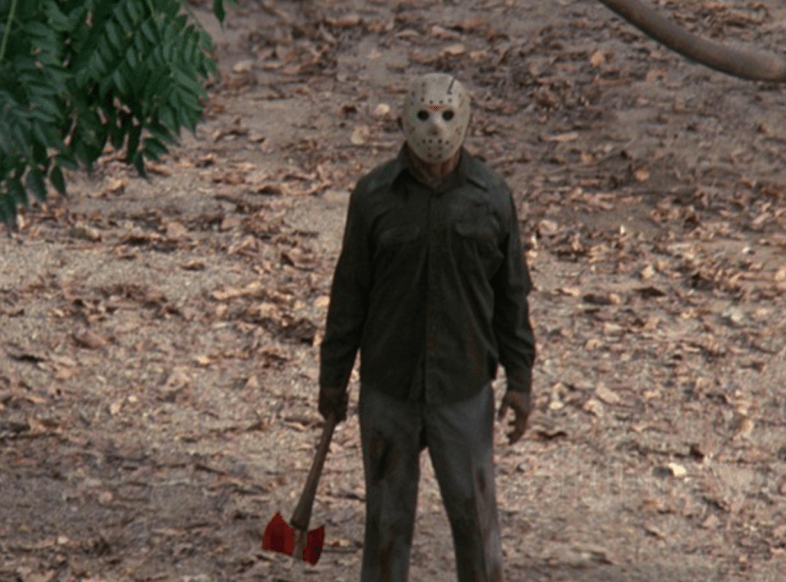 You can't have a slasher fest without inviting the Voorhees family. The horror franchise spawned 12 films (!), and introduced us to one unforgettable hockey masked villain who trudges through the woods massacring camp counselors with a machete. And just in case you were wondering, the Vorhees body count surpasses 200. That's one busy blade.
8. Black Christmas
Before Michael, Freddy, and Jason hacked through society's youth, Canadian director Bob Clark unleashed his mentally disabled stalker, Billy (a.k.a. the Moaner), on a bunch of sorority girls. To be fair, Black Christmas is not that gory. But what the film lacks in blood it makes up for in style. Though we can't say the same for the Moaner's incredibly un-PC diatribe.
9. Peeping Tom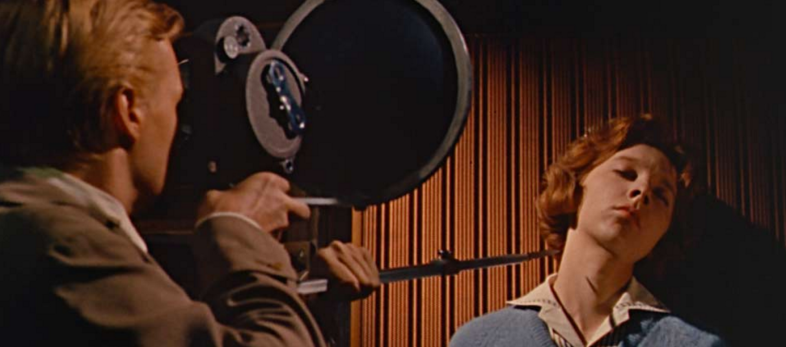 Mark Lewis, the sexually repressed and psychologically messed up antagonist of this British voyeur horror, isn't your average man with a camera. He's not interested in capturing one's good side; he's obsessed with unleashing his dark side. Translation: The shutterbug slasher impales women with a sharp object hidden in his tripod to capture their fear on film, then watches the footage later when he can be alone with their shrills and thrills. Weird, yes. But that's exactly the point.