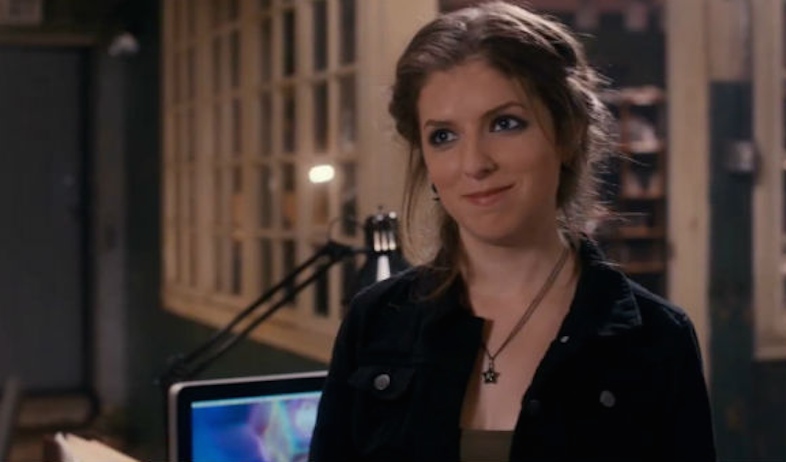 It's arguably more fun to worship female celebrities than male ones. While there are plenty of attractive actors out there in Hollywood, sometimes we want to pay homage to the amazingness of the ladies. Channing "Magic Mike" Tatum and Ryan "hey girl" Gosling are always going to be there – just sayin'. 
When we develop "crushes" on women, it's almost a deeper appreciation. It's on an entirely different level than our admiration for the dudes of Hollywood.
Girl crushes indicate that we want to be friends with this celeb. BFFs. Spirit animals. If an actress is girl crush material, it's not just because she's physically attractive, but because she seems like a legitimately cool person. We know she's a sista from anotha mista. A long lost doppelganger. We want to hang out with her, go to the mall, have sleepovers. We want to have in-depth emoji-laden text message conversations. We basically want to be them, and be friends with them, all at the same time. 
So let's raise a glass to these top girl crush contenders:
1. Emma Roberts
Known for her role(s) in "American Horror Story," Emma Roberts is one awesome lady. She played a badass witchy woman in "AHS: Coven" and even though we all were a little afraid of her, it was hard not to be charmed. As most know, she's engaged to AHS co-star Evan Peters, and the two are beyond adorable. Her instagram is filled with like-worthy pictures, and it's pretty obvious she'd be the perfect beer-and-pizza partner. She also has a sense of humor (check out her "millennial power lunch" photo, complete with an iPhone in her salad.)
2. Allison Williams
Say what you will about "Peter Pan Live," this star will always be worthy of love. She's very possibly one of the most gorgeous women in Hollywood, which doesn't hurt, and she's also super talented. A-Williams seems like she's pretty down to earth, and she'd be the one you'd pick for a chill day at the beach or a shopping trip. Considering she's a singer, you know she'd be down for a karaoke bar or a really cheesy sing-along on a road trip. Maybe she'd even entertain you with Marnie Michaels' original "I Am What I Am." If you're lucky.
3. Alison Brie
Maybe you can't get enough of her humor in "Community," or perhaps you feel sympathy for her character on "Mad Men." Whatever your jam may be, Alison is definitely girl crush level. She is definitely the kind of friend you'd laugh with for hours, over the stupidest and silliest things imaginable. You know she's got a 12-year-old boy's sense of humor inside her, and of course you do too (I mean, don't we all?) P.S. She does a hilarious Elmo impression.
4. Anna Kendrick
For all the theatre girls out there, Anna Kendrick is 100% best friend material. In one year, she's tackled two dream roles of pretty much every musical theatre actress to have ever breathed – Cinderella in "Into the Woods" and Cathy in "The Last 5 Years." Anyone who can nail both "On The Steps of the Palace" and "Summer In Ohio" is instantly worthy of actor BFF status. She's also kind of ballsy (I mean, did you see her coffee tweet the other day?)
5. Lizzy Caplan
Lizzy Caplan is basically the reigning queen of girl crushes. She first crowd surfed her way into our hearts in 2004 as Janis in "Mean Girls" – or earlier, if you happened to fall for her during her "Freaks and Geeks" or "Party Down" days. We can forgive her weird involvement with "The Interview" because she rocks so hard on "Masters of Sex." Her diction is impeccable and we could listen to her say the word "work" all day long. Rawr.