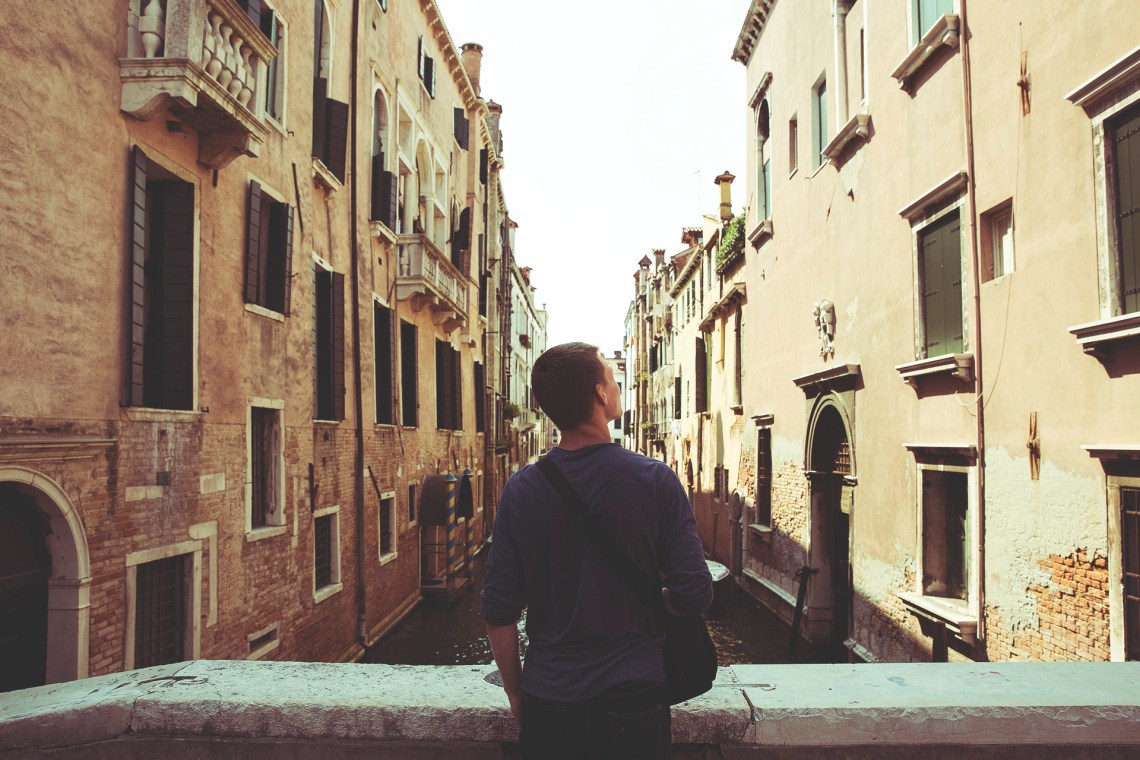 While I was in Bangkok, I was on a tight budget and worried I couldn't properly experience the glory of the city — at least not without ending up at the soup kitchen. But thanks to the advice of a kindly Thai neighbor, I spent the evening with friends at Khao San Road, enjoying locally prepared barbecue chicken, noodles, curries, and even crickets. We explored the buzzing market well into the night and had plenty of cash left over.
Finding high-quality entertainment in unexplored territories is hard enough when you have sufficient funds, but when you're living on a tighter budget, it gets even harder.
But there is hope. Most cities have inexpensive — or even free — options for travelers. For example, in Los Angeles, you can check out local activities just by conducting a simple Google search. With the right planning, any trip can become a memorable one without breaking the bank.
1. When in Rome, Save Some Serious Cash
When you're visiting some of the most memorable cities on earth, knowing where to start your explorations can be daunting. It might seem great to do as the Romans do, but once your feet are on the ground, your wallet may feel too light to accomplish that.
If the weather is nice, head to a local park. Most are free to enter, and many offer free entertainment like tennis courts, baseball diamonds, and trails for hiking. Enjoy some physical activity while you get a feel for the local atmosphere firsthand. And once you've checked out the parks, venture into some of the free museums available in many major cities.
When you're hungry, instead of stopping by the first five-star restaurant you see, head to an outdoor marketplace. You'll have the opportunity to meet and befriend locals — as well as sample food that is fresher, healthier, and cheaper than any dish you might find at a restaurant. As a San Francisco local, I particularly enjoy going to the Ferry Building on Saturdays for CUESA's Farmers Market.
If you hit it off with some locals at the park or market, take their advice on the best places to go. You can head to an ethnic part of town to explore the diverse set of cultures that make cities like San Francisco great. Getting to know the people who live nearby is especially important to understanding (and enjoying) the city! Chances are good that major cities will have entire enclaves dedicated to different ethnicities. San Francisco, for example, is particularly known for its Chinatown, but the city's history and culture is also closely connected to its thriving Vietnamese, Italian, Korean, and Mexican communities.
Sticking to a Travel Budget
You found some options for your next trip, but execution is where you can make or break the bank. Before you book your next Airbnb, here are some tips to make sure you don't blow your budget on an expensive night on the town:
1. Proper preparation prevents … poor partying? While it's good to plan on having fun, your travel details should contain a few more particulars. Determine which activities are inexpensive and worth your time, and spend an extra few minutes planning your week.
Each activity should include details on where you're going, how you plan on getting there, and what you'll do when you arrive. You get bonus points if you can account for where you'll grab drinks for happy hour.
2. The forecast calls for an 80 percent chance of picnics. Rather than eating out during your adventures, bring some food along instead. Hit a grocery store, and select your favorite goodies. Splurging at the grocery store is still less expensive than any sit-down fare. You'll enjoy the sunshine and have fun interacting with the locals, all while getting a chance to dig in guilt-free.
3. Become a calendar creeper. Many local newspapers and websites will have a calendar of fun and cheap events happening in the city. Take advantage of free admission to a museum or try out some samples of wine or beer during a local brew festival. Seattle's Museum of Flight, for example, has free admission every first Thursday.
From sampling food at a farmers market to working out at Venice Beach's Muscle Beach, there are many ways to experience a city's culture that don't involve pawning off family heirlooms. Do your research, stick to the plan, and don't forget to call your mother.