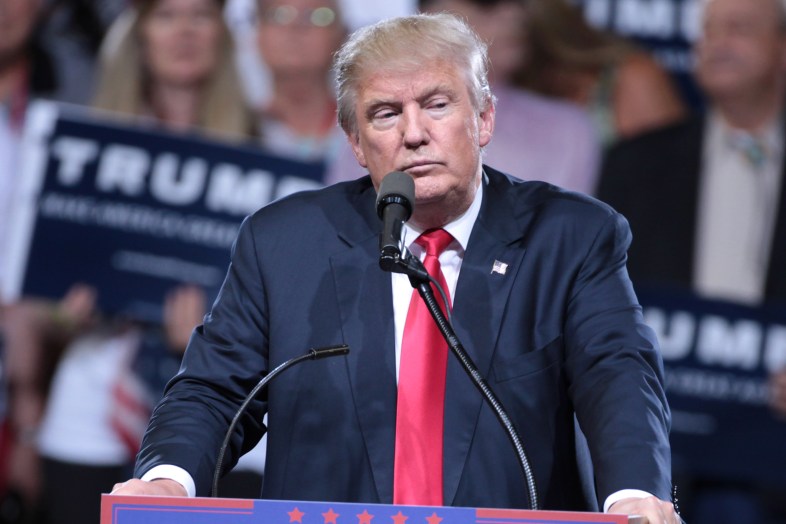 As you well know, Donald Trump has declined to attend this year's White House correspondents' dinner (a stupid tradition brought to new levels of stupidity by a president who specializes in triggering that trajectory). Here are a few thoughts on dinner without Trump.
1. I know everyone wants Alec Baldwin to go as fake Trump. But I don't think Trump would hate that enough. How about inviting Obama to be the keynote speaker, who then brings out the night's honoree for a lifetime of service: Hillary Clinton.
2. Trump RSVP'd more than a week before the press dinner was scheduled. Wait, wasn't this the guy saying not to tell your enemy about your plans ahead of time?
3. They could just play a video of the Trump press conference. No edits. Just play it. There would be more laughs than all other WHCA dinners combined.
4. The dinner would have been superfluous. There's no need to provide comic relief during a clown show.
5. At least the event's chefs can take the borscht off the menu?
6. At the correspondent's dinner, someone should read quotes on the importance of a free press from former presidents and founding fathers while Trump's tweets on the topic are projected onto a giant screen.
7. Trump's travel and lifestyle have already cost the American people millions. At least this once, he saved us money. We don't have to rent a kids' table.
8. Idea: every speaker starts his or her comments with this line: It's a shame President Bannon couldn't join us for dinner tonight.
9. Replacement host: Schwarzenegger.
10. At his own Comedy Central Roast, Trump took jokes from the likes of Lisa Lampanelli and Jeff Ross. Now he's afraid that Chuck Todd might hurt his feelings?
11. If we're really looking for a Trump stand-in, we could always ask Kyrie Irving to present his findings when it comes to the shape of the Earth.
12. The big loser in all this is the caterer. Trump would have insisted that there were at least a million people at the dinner.