A hero is a relative term. It's something that can denote two very different meanings depending on a person's perspective of such. In this case, it's about how someone may be the hero of one, but not the other. Let's talk about how all good things must come to an end; one of life's greatest curses. Legendary actor Alan Rickman has just lost his battle with cancer at the age of 69, joining other departed legends such as Freddie Mercury, Robin Williams, Michael Jackson, and David Bowie. Rickman was known all over the world for his role as Professor Severus Snape on the Harry Potter series and as Hans Gruber on Die Hard (1988). To veteran actor Alan Rickman, and to all the bright stars whom have advanced far beyond this world of muggles, thank you for the magic and inspiration that has moved the hearts of millions.
Death is unavoidable, yet when it walks into our life like an unexpected guest, we grieve—as if only in death will we have the chance to value the departed. Don't wait for a passing to recognize a diamond in the rough. Here are just some of the thousands of influential people in the world that we should appreciate while they still grace us with their presence.

J.K. Rowling (Joanne Rowling)
Award-winning author of the Harry Potter series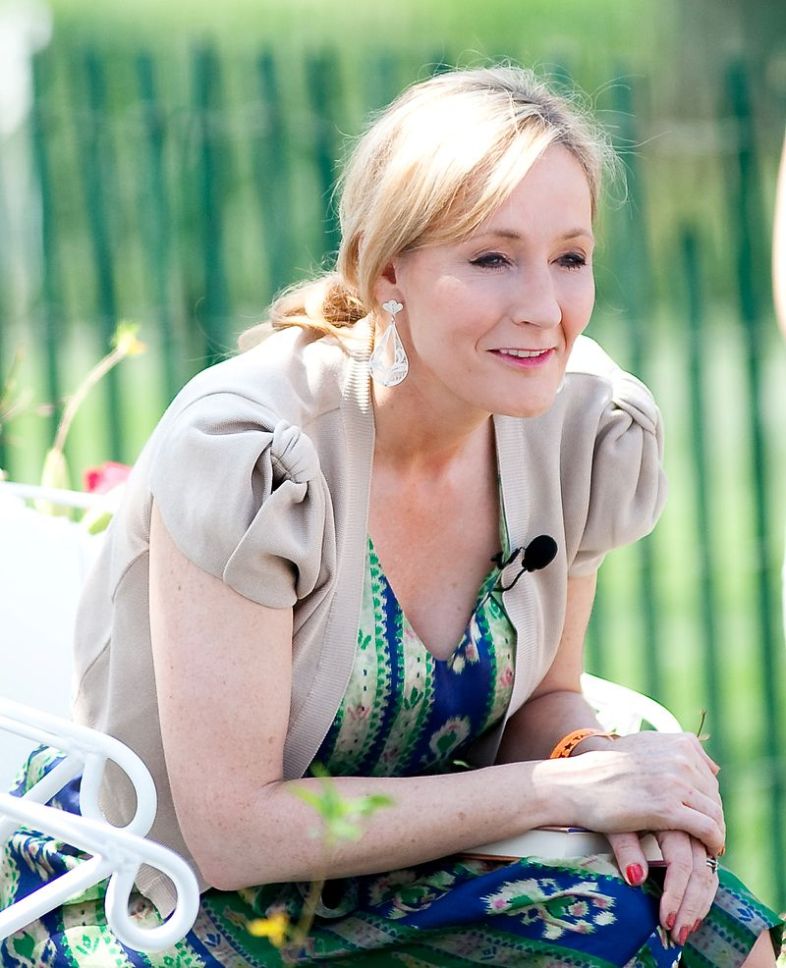 "It takes a great deal of bravery to stand up to our enemies, but just as much to stand up to our friends." — JK Rowling
Joanne Rowling is the award-winning author of the Harry Potter series (published between 1997-2007). It spans 7 books and 8 blockbuster films with the last book split into two megahit movies. Her famous series has sold over 400 million copies worldwide, with 11 million copies sold within the first 24 hours of release and has also been translated into 78 different languages. Other books by JK Rowling include The Casual Vacancy, Fantastic Beasts and Where to Find Them, and The Cuckoo's Calling.
Apart from her successful writing career, Joanne has also supported causes and nonprofit organizations such as Book Aid International, Dyslexia Action, Children with AIDS, Haven Foundation, and Heifer International to name a few. Cheers to JK Rowling for bringing forth magic and enchantment that would last for generations to come in our nonmagical, muggle-infested world.

Emma Charlotte Duerre Watson (Emma Watson)
UN Women Goodwill Ambassador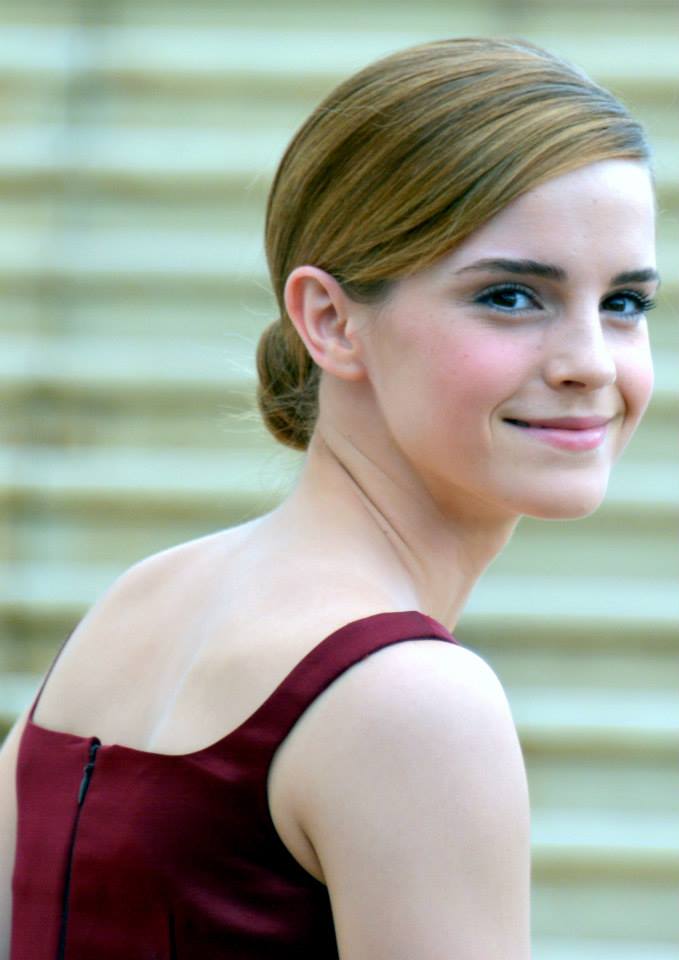 "I have realized that fighting for women's rights has too often become synonymous with man-hating. If there is one thing I know for certain, it is that this has to stop." — Emma Watson on her #HeforShe campaign
Emma Watson rose to fame for her role as the brilliantly gifted student Hermione Jean Granger in all 8 Harry Potter movies (2001-2011), but has also been cast in movies such as Regression, Noah, The Perks of Being a Wallflower, The Bling Ring, and the upcoming 2017 Disney movie, Beauty and the Beast. In 2009 Watson partnered with Burberry for their Autumn/Winter campaign and was also the youngest star ever to grace the cover of Teen Vogue.
But the brilliance does not stop at her modelling and acting career alone. Eerily similar to her on-screen counterpart, the 25-year-old stands up for a cause with both wit and humor in her legendary speech as the UN Goodwill Ambassador for gender equality. We should have guessed that Emma was definitely aiming to "change the world", but the quip would be the ultimate understatement as her #HeforShe campaign was unprecedented in every sense of the word. Her campaign invites men to join the battle against gender bias, discrimination, inequality, and violence to promote peace and harmony for all.

Stanley Martin Lieber (Stan Lee)
Comic book writer, editor, publisher, and media producer
"I used to be embarrassed because I was just a comic-book writer while other people were building bridges or going on to medical careers. And then I began to realize: entertainment is one of the most important things in people's lives. Without it they might go off the deep end. I feel that if you're able to entertain people, you're doing a good thing." — Stan Lee
A recurring cameo in almost every single Marvel film ever made, Stan Lee's most notable creations include superheroes Iron Man, Hulk, Thor, Spider Man, Guardians of the Galaxy, and the Fantastic 4, to name a few.
Apart from his success as a comic book writer, Stan Lee also funds the Stan Lee Foundation, a nonprofit organization that aims to provide access to literacy, education, and the arts throughout the United States. That, and of course blessing us all with his impeccable Marvel films bursting at the seams with action, plot twists, tragic backstories, and heroes fighting against all odds. Way to go, Stan Lee!

Angelina Jolie Voight (Angelina Jolie Pitt)
2001 UNHCR Goodwill Ambassador

"If I make a fool of myself, who cares? I'm not frightened by anyone's perception of me." —Angelina Jolie
Director, producer, and Hollywood actress Angelina Jolie is best known for her leading roles as Evelyn Salt in Salt (2010) and as Maleficent in Disney's Maleficent (2014). She has quite a number of awards sitting comfortably under her belt including three Golden Globe awards, two Screen Actors Guild awards, and an Academy Award for Best Supporting Actress for her portrayals of Cornelia Wallace in George Wallace (1997), Gia Carangi in Gia (1998), and as a deranged mental patient in Girl, Interrupted (1999).
Angelina Jolie is also a devoted humanitarian. She represented UNHCR as a Goodwill Ambassador back in 2001 and has made headlines to obtain aid for refugees in Darfur, Jordan, and Cambodia. In 2005 she received the Global Humanitarian Action Award from the United Nations Association of the USA for her activism on behalf of refugees. Jolie continues to draw attention to global issues from the world over.

Rowan Sebastian Atkinson (Rowan Atkinson)
English actor, comedian, and screenwriter best known for his performance as Mr. Bean

"I think I have an inner confidence that my tastes are pretty simple, that what I find funny finds a wide audience. I'm not particularly intellectual or clever or minority-focused in my creative instincts. And I'm certainly not aware of suppressing more sophisticated ambitions." — Rowan Atkinson
Rowan Atkinson is best known for his performances as Mr. Bean in the widely successful TV sitcom as well as in the Mr. Bean movie adaptations Bean (1997) and Mr. Bean's Holiday (2007). He also starred in action-comedy films Johnny English (2003) and its sequel Johnny English Reborn (2011). The English actor was nominated for the BAFTA TV Award six times, and won twice for Best Light Entertainment Performance in 1981 and 1990. In 2007, the English actor won Nickelodeon Kids' Choice Awards UK for Funniest Person. He has entertained millions all over the world with his sitcoms and has brought great joy to adults and children alike—without even uttering a single word. Great job, Mr. Bean!

Stephen William Hawking (Stephen Hawking)
Theoretical physicist and cosmologist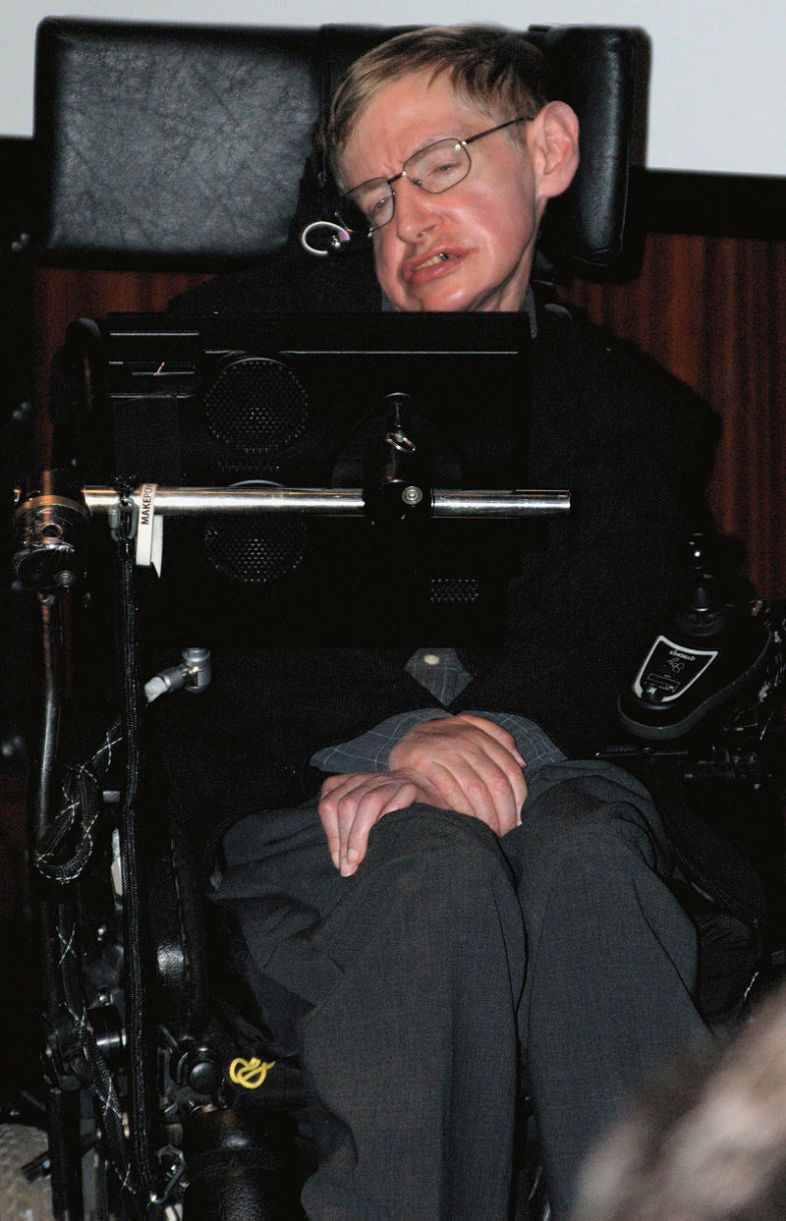 "Life would be tragic if it weren't funny." —Stephen Hawking
Stephen Hawking is a theoretical physicist, cosmologist, author and Director of Research at the Centre for Theoretical Cosmology in the University of Cambridge and truly a man well ahead of his time. He is famous for his collaboration with Roger Penrose on gravitational singularity theorems and the theoretical prediction that black holes emit radiation (also known as the Hawking Radiation). He was the very first to bring about a theory of cosmology explained by the union of the general theory of relativity and quantum mechanics.
As if those breakthroughs weren't enough, Hawking pushes on with his extraordinary intelligence and remarkable achievements such as being a recipient of the Presidential Medal of Freedom, being a Lucasian Professor of Mathematics in the University of Cambridge, as well as being a commercial success for his book A Brief History of Time, which appeared on the British Sunday Times Best-Seller for a record-breaking 237 weeks.

Michelle LaVaughn Robinson Obama (Michelle Obama)
First African-American First Lady of the United States, and created the "Let's Move!" campaign to battle childhood obesity

"There are still many causes worth sacrificing for, so much history yet to be made." — Michelle Obama
Michelle LaVaughn Robinson Obama is an American lawyer, writer, fashion icon, and the very first African-American First Lady of the United States (married to Barack Obama, 44th president of the United States as well as its first African-American president). She is also an advocate for poverty awareness, nutrition, education, physical activity, and healthy eating.
The First Lady also founded the Let's Move! campaign in 2010. Her campaign aims to solving the challenge of childhood obesity within a generation by promoting healthier food choices and physical wellness, as well as ensuring that every family has access to nutritious and affordable food. The organization's accomplishments include President Obama signing in to law the Healthy, Hunger-Free Kids Act in 2010, a groundbreaking legislation that helps American public school offer healthier meal choices for millions of public school students together with active exhibits and healthy food choices through the Let's Move! Museums and Gardens partnership.

Miley Ray Cyrus
Singer, songwriter and founder of The Happy Hippie Foundation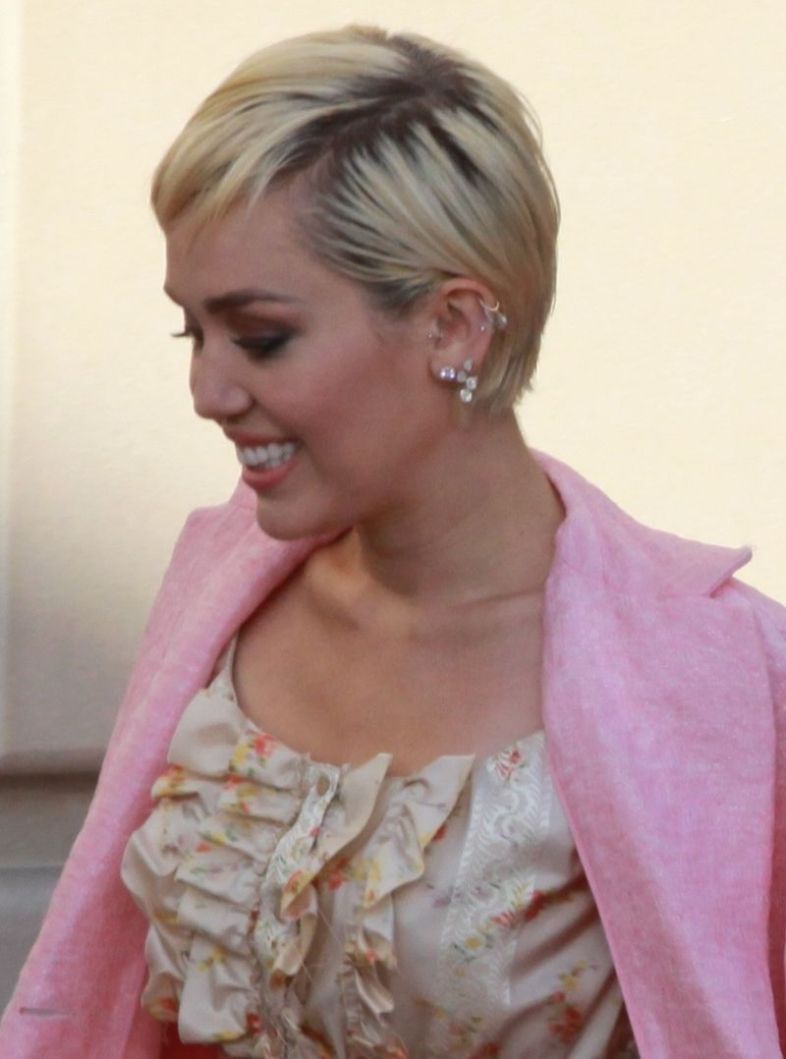 "I'm not really scared or insecure about anything because I'm used to people judging me. I'm used to people knocking me down, so I'm used to getting back up." — Miley Cyrus
Okay before you start thinking that this article was a complete waste of time because of the Wrecking Ball singer, then allow me to explain. It's no lie that her sexually explicit behavior has sent shockwaves of controversy all over the world while promoting her latest album Bangerz (2013) as well as being extremely provocative in almost every live performance, but this 23-year-old superstar is so much more than flicking tongues, sequined pasties, and unrestrained twerking.
In May 2015, Miley Cyrus officially launched The Happy Hippie Foundation, a nonprofit organization devoted to battling injustices facing homeless youth, LGBTQ youth, and other vulnerable populations. She was also named one of the top honorees of DoSomething.org, a nonprofit organization with the goal of encouraging the youth to take action around social change, for her support for the LGBTQ. In November 2015, The Los Angeles LGBT Center honored Miley with the Vanguard Award for her commitment and support to the organization via The Happy Hippie Foundation.
Miley Cyrus is a self-proclaimed feminist and youth advocate, who uses her fame to be the voice of thousands whom have not lived a life as privileged as hers. She has been doing basically everything to be heard and get noticed, all in the name of goodwill for troubled youth. Her bizarre behaviors and less-than-conservative outfits have been making headlines all over the world, but it absolutely does not null her proactiveness nor her social awareness. In her Happy Hippie Op-Ed: Innovators vs. Dinosaurs article, Cyrus wrote: "No one should have to hide who they really are, no matter what his or her name, gender, status or orientation." Well said, Miley, Well said.