It's the most wonderful time of the year … for showing off on Instagram.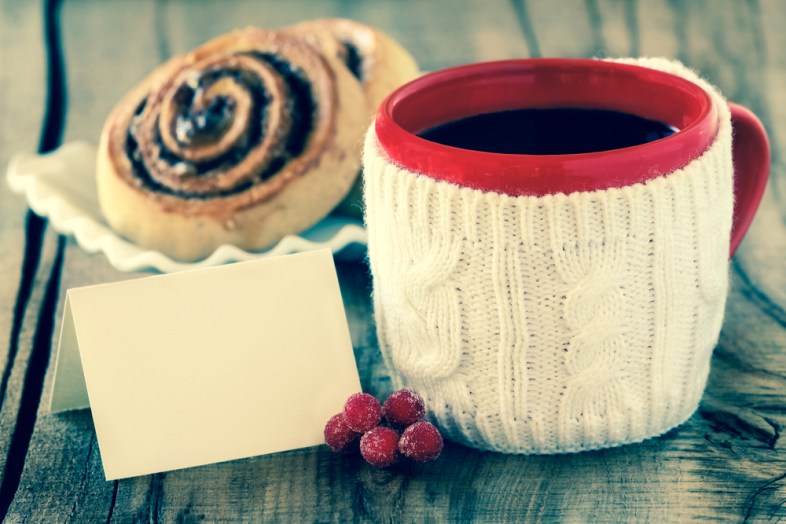 1. The "It's Christmas time!" picture.
Whether it's stockings hanging from the fireplace or a lit up Christmas tree, this is the first post of the holiday season. It's like the warning shot to let everyone know all of your photos are about to turn into #Christmasgram.
2. The "Secret Santa with the best girls!" picture. 
You and your girls got each other the cutest gifts — so you'll either take the artsy route by taking a picture of just the bags, or you'll pose with your gift. This shot is a reminder to your followers that you and your BFF's are just as cute as those glittery gift bags because #lovemygirls.
3. The "Lucky I get to spend the holiday's with this guy!" picture.
Is there even a point to having a boyfriend during the holiday season if you aren't posing with him by a Christmas tree? No, not really. This is a very important photo because you need to show the world what a #luckygirl you are, obviously.
4. The "Wearing ugly sweaters with my ladies" picture.
Do you even do Christmas if you aren't in an ugly sweater? Nope, you aren't doing the season right unless you drink too much eggnog in one of your mom's homemade sweaters and post a picture of it because #uglysweaterseason.
5. The "Snowed in!" picture.
Without Instagram, snow would be a useless inconvenience. Luckily though, everyone can see the few inches that piled up against your glass sliding door practically barricading you in. Ah, such #crazyweather.
6. The "Santa was SO good to me this year!" picture.
Also known as, my Christmas present was better than yours. This is the photo to show everyone that you got the number one present on your list and are #blessed because of it.
7. The "Cuddled by the fireplace with my wine" picture.
This Instagram has two purposes: to show off your mantel decorations that you worked very hard on, and to show everyone how cool and mature you are for drinking wine by your fireplace being all #cozy.
8. The "It's cold out selfie" picture.
Why stand outside in the freezing cold with the wind blowing? For a cute selfie, obviously. You will be wearing some sort of winter hat standing outside, your cheeks all rosy from the wind and your hair blowing. Oh man, #babyitscoldoutside.