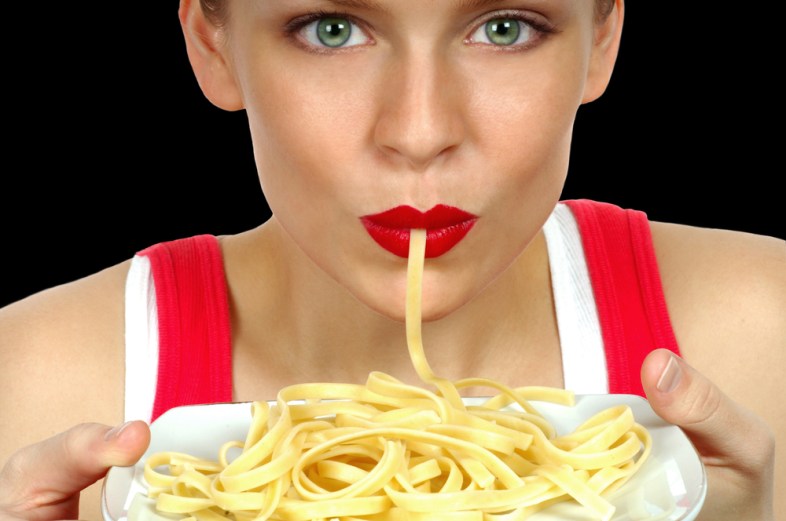 A friend who appreciates food as much as you do is the best friend of all. They know that feasting is always a good idea and that happiness indeed comes in a basket of cheese fries. They also get that the time and place for food is actually any time and any place. Bad day? Let's eat. Great day? Let's eat! Annoyed? Let's freaking eat. These friends make for the best friends, and here's why:
1. They understand when you're hungry, and they don't take it personally.
You shouldn't apologize for what you said when you were hungry, and they don't make you. They respect your need for food, and instead of getting pissed at you for being hungry as hell, they're either ordering from the nearest take-out place or driving you to wherever you want to go.
2. They will never judge you for how much food you order.
Life is filled with hard decisions; choosing what entree to order should not be one of them. There's a mutual understanding that you can order two appetizers and a main course without feeling ashamed. Buffalo wings or nachos? No, no, buffalo wings and nachos.
3. You always have something to do together.
When you are eating, you're bonding. This person is always ready to try new places and new foods, which makes for the best adventures. There's something about sharing a plate of fried calamari that leads to the best life chats and even better friendships.
4. They know that food calories are sometimes better than drinking calories.
Staying in and eating is more than acceptable and highly encouraged by your foodie friend. It's totally fine with them if you're not in the mood to go out drinking because you're saving drinking calories, which means you have so much room for food calories.
Bonus: Fried rice does not come with a hangover.
5. Ordering five plates of food for the two of you is the norm.
"Let's just order everything on the menu and share" is basically your motto. You aren't sure about those two specials of the day, but you know you can count on the lobster mac and cheese, fried zucchini sticks, and pot of fries, so you'll just have them all. You have your sharing order down to a science.
6. They know that drunk-munching is important and that just a bag of chips won't cut it.
Real friends let friends drunk-munch. But drunken eats are entirely different for you two than to non-foodies. Homemade buffalo chicken dip at 3 in the morning or cooking pasta? Yes, that is how drunching is done right.
7. They know your favorite food and how it can make anything better.
Whether it is something great that needs to be celebrated or something bad that you need to feel better about, they will be there with a plate of mozzarella sticks. Food fixes everything and they know that, but more importantly they know your favorite order and favorite restaurant.