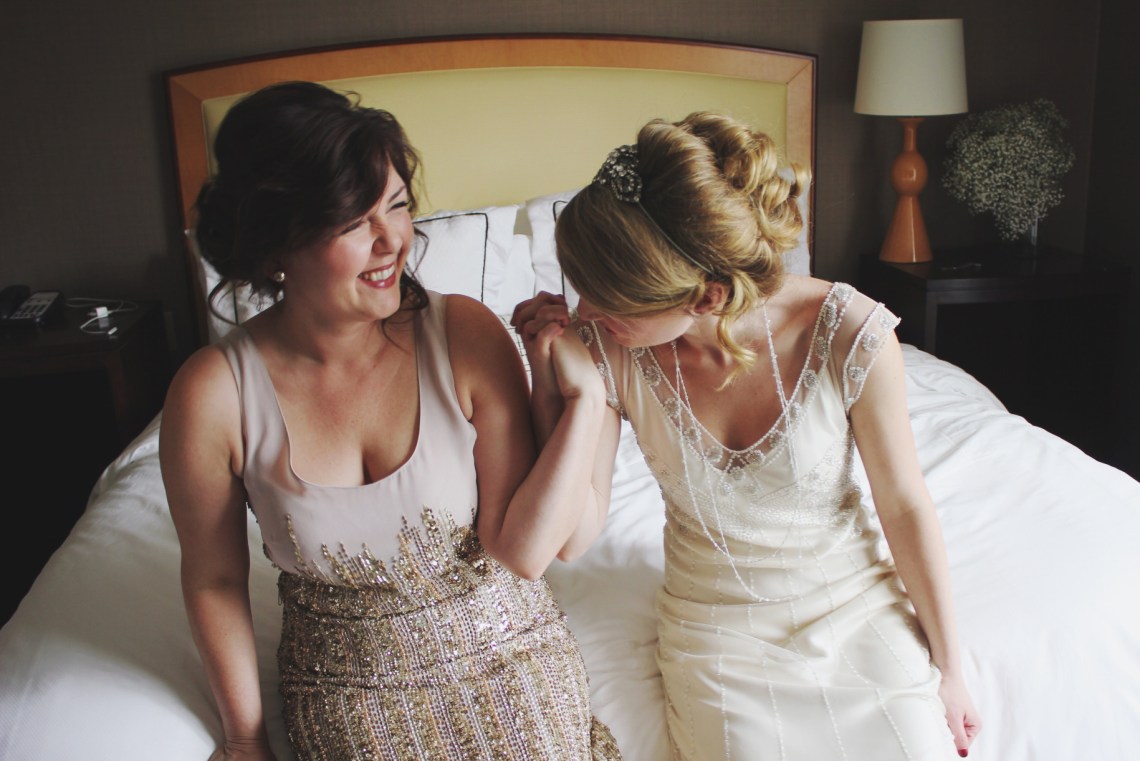 Everything that I am today I owe to my mom. So if you're dating me, damn right you're going to hear about her. A lot. If you're lucky, I'll even let you meet her.
Dating a girl who's close with her mom means that there will be times when your relationship will have to take a brief back seat. Like when she needs to skip out on spending Sunday with you to go surprise her mom for her birthday, or when you two are on the phone and her mom is on the other line.
But if you're in the market for a good woman, there's no better catch than a girl who's close with her mom. Because her mom raised her to be the best woman that she could possibly be.
Here are a few things you should know before dating a mama's girl.
1. She values her mom's opinion.
It's not that she doesn't trust your judgment on the sweater she's picking out for her brother or which car insurance company has the best rates. It's just that she wants to know her mom's thoughts before pulling the trigger. Not to mention, her mom has more life experience going for her than you do.
2. She talks to her mom a lot.
Especially since her mom learned how to text and Facebook and even Facetime. Yes, she does need to text her mom back right now, because her mom worries if she doesn't hear back right away. The same goes for when she sends a text to her mom and doesn't get a timely response. They're always in touch.
3. Your relationship with your mom is also important to her.
Showing love and respect for your mother are values that are essential to her. So even if you're not a mama's boy, make sure you act right toward the woman who created you.
4. She's going to call her mom when she's sick.
Regardless of how old she is, her first call when she gets the sniffles is going to be her mom, not her doctor. If her mom lives close by, she might even show up with some homemade soup for her baby. Hope you don't mind company.
5. You better treat her mom real nice.
The fastest way to lose a girl who's close with her mom is to not make an effort to get to know her mother. If you treat her mom like any less than the queen she is, your relationship will be short lived.
6. She's just like her mom.
But if you ever use that as ammo during a fight, you'll be sleeping on the couch.
7. When something good happens, she needs to tell her mom.
If she nails a presentation at work or lands a new job, she'll want to tell her mom about it immediately. Which means you'll need to postpone your celebration until after she's done calling her.
8. She'll also need to tell her mom about the bad stuff right away.
When bad things happen, she'll want you to be there for her, too. But her mom has lots of experience at overcoming hardships, so she'll need her mom to help her get through it.
9. She wants to meet your mom.
Because she knows your mom is going to love her. She's really good with moms, obv.
10. She's going to take good care of you.
Growing up, her mom taught her how to take care of someone you love. If you fall in love with a girl who's close with her mom, you can bet that she'll take care. She'll know just what to do for you when you're sick, and how to cheer you up when you've had a bad day.
When you fall in love with a mama's girl, you'll always know that she loves you, too.