Tired of the meaningless drivel of social media? Look no further! Here's how to delete your Instagram account for good.
If you follow these instructions on how to delete your Instagram account, everything will be gone. This will delete your profile, photos, videos, comments, likes, and followers. After you delete your account, you can't sign up again with the same username.
1. You must do this on a browser since you can't do it within the Instagram app so open up your browser. Go to this scary page:
https://instagram.com/accounts/remove/request/permanent/
2. Next, in the dropdown menu listing why you want to delete your account, pick a reason. I like "Something else". Adds a sense of mystery to it.
3. They will ask you to re-enter your password and then after that, PRESS THE GIANT RED BUTTON ("Permanently deactivate my account").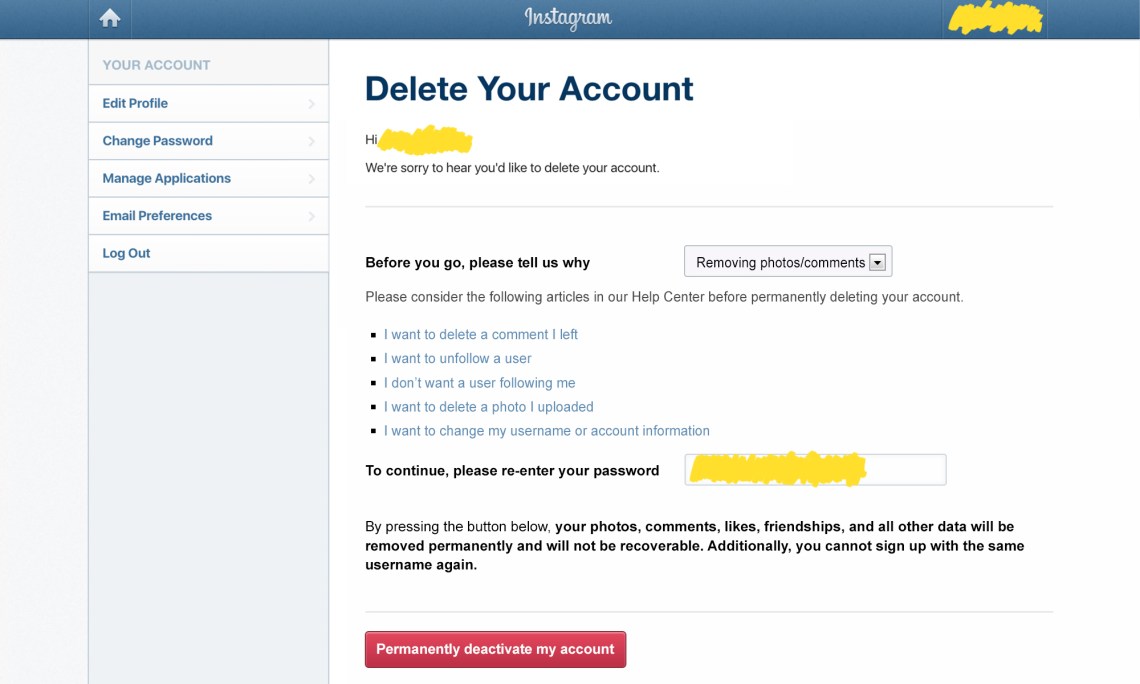 You're done. It's over. No more Instagram for you. Done, you've officially deleted your Instagram. No more boring photos from your friend's vacation that aren't organized into a gallery so you see a new photo from them every 10 minutes. No more bizarre DM's from strangers. No more selfies, memes, and #moods. No more anything.
Welcome to your new life without Instagram!