Greetings, feline lovers! So you want to draw a cat, huh? Luckily for you, I'm a professional illustrator and I've outlined this step by step guide to creating a perfect cat drawing. So the next time the urge to draw a realistic cat strikes, just follow this process.
1. First step: Draw a circle. This will later become your cat's head.
2. To help with face placement, draw a grid on the circle.
3. Your eyeballs should rest on the horizontal plane (equally separated by the vertical grid line).
4. Next, draw your nose! On cats this is more of a triangle—or if you're a musician, a guitar pick.
5. Draw two circles on either side of your nose. This will later become your cat's mouth/snout. Think Wilford Brimley.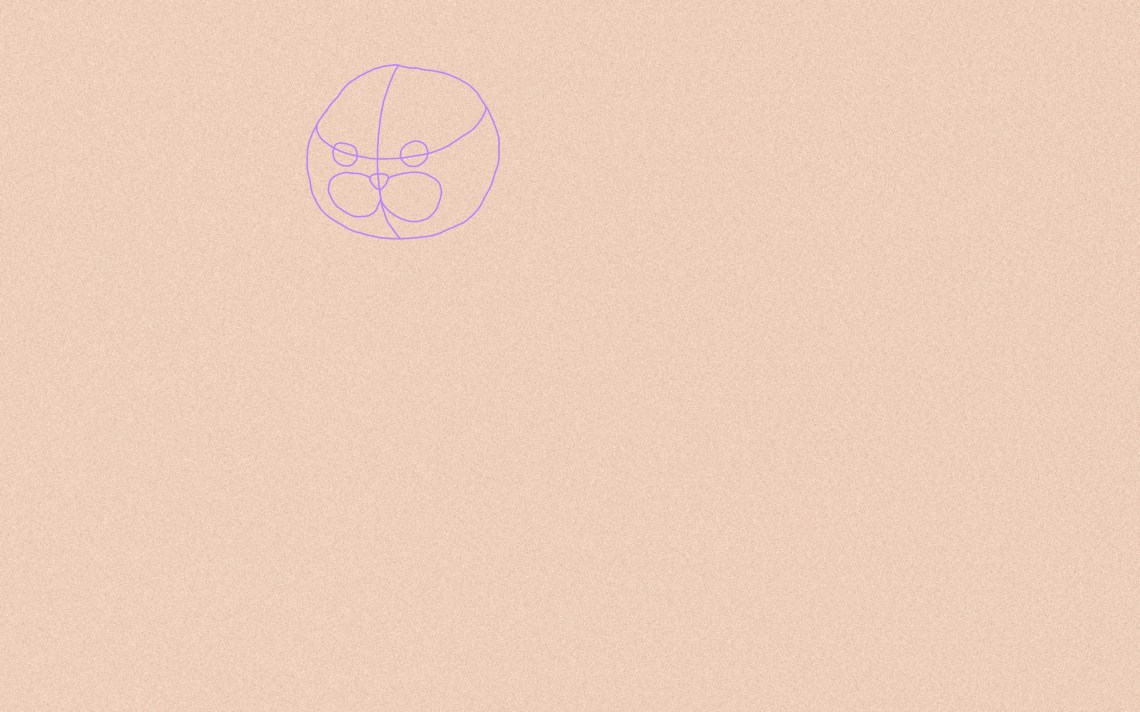 6. Let's form the bottom of that mouth. Draw a small curve underneath your snout.
7. Next up, get those ears on your kitty.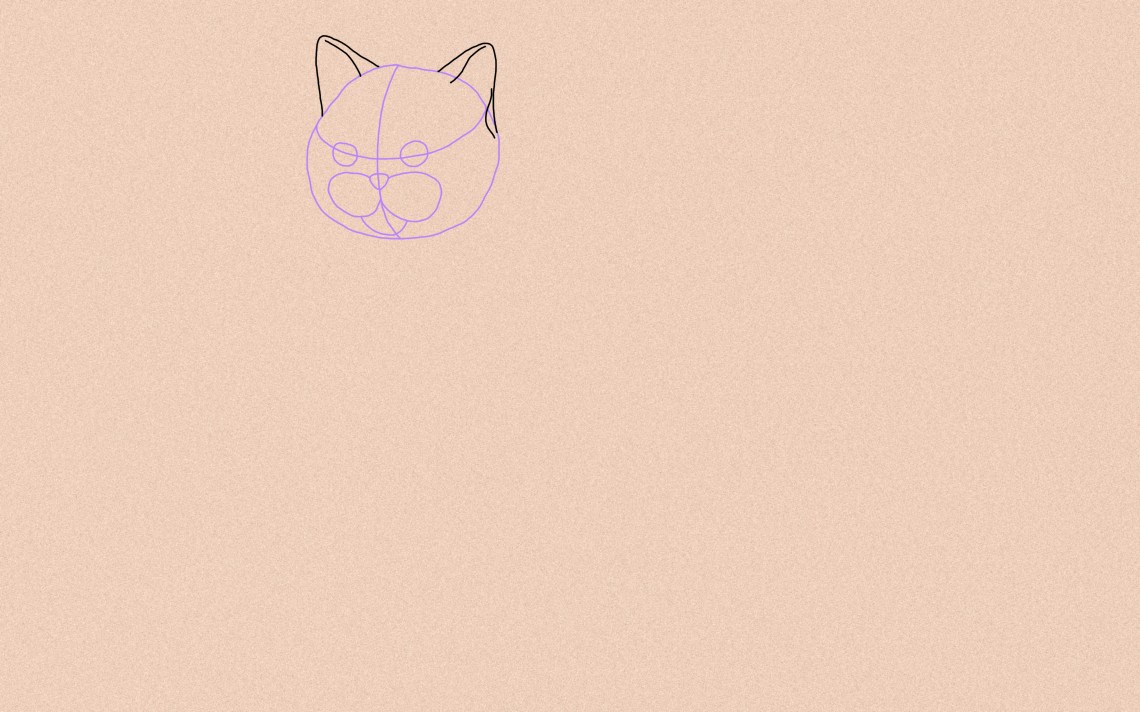 8. Now, we work on that thicc fur body. Start off with a neck circle. I have chosen a British Shorthair as my breed so there will be a lot more circles ahead. Hey, did you know that they're one of the most ancient cat breeds that we know of? Interesting stuff!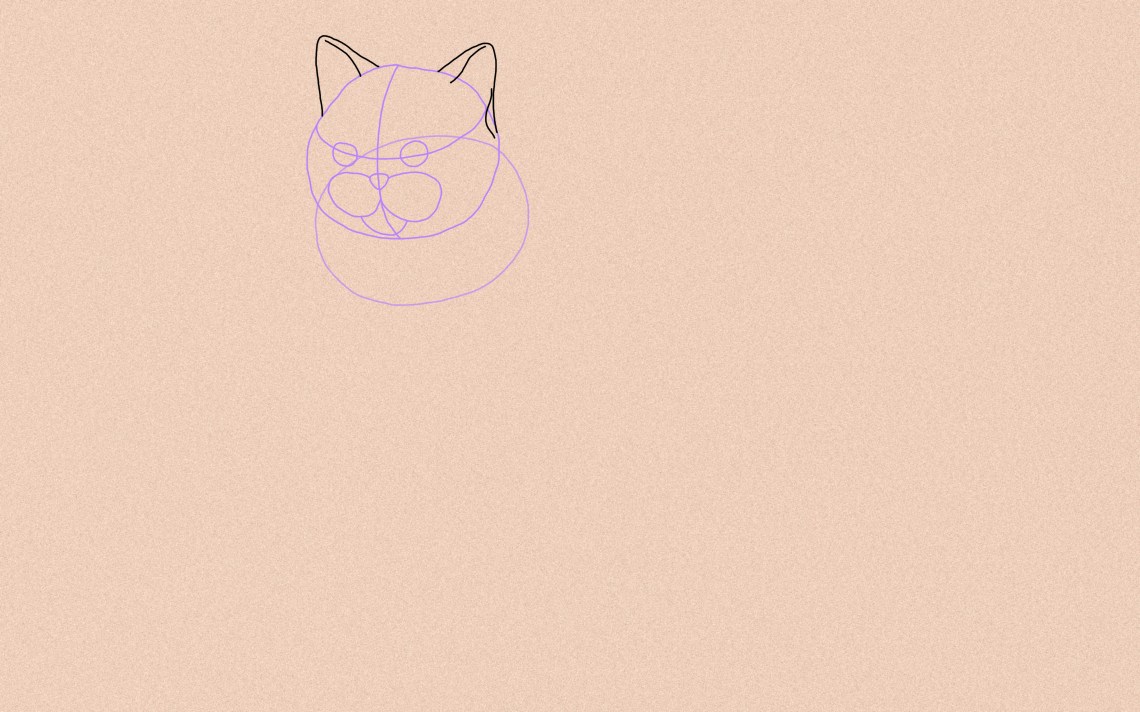 9. Next, let's get that big chest circle in there.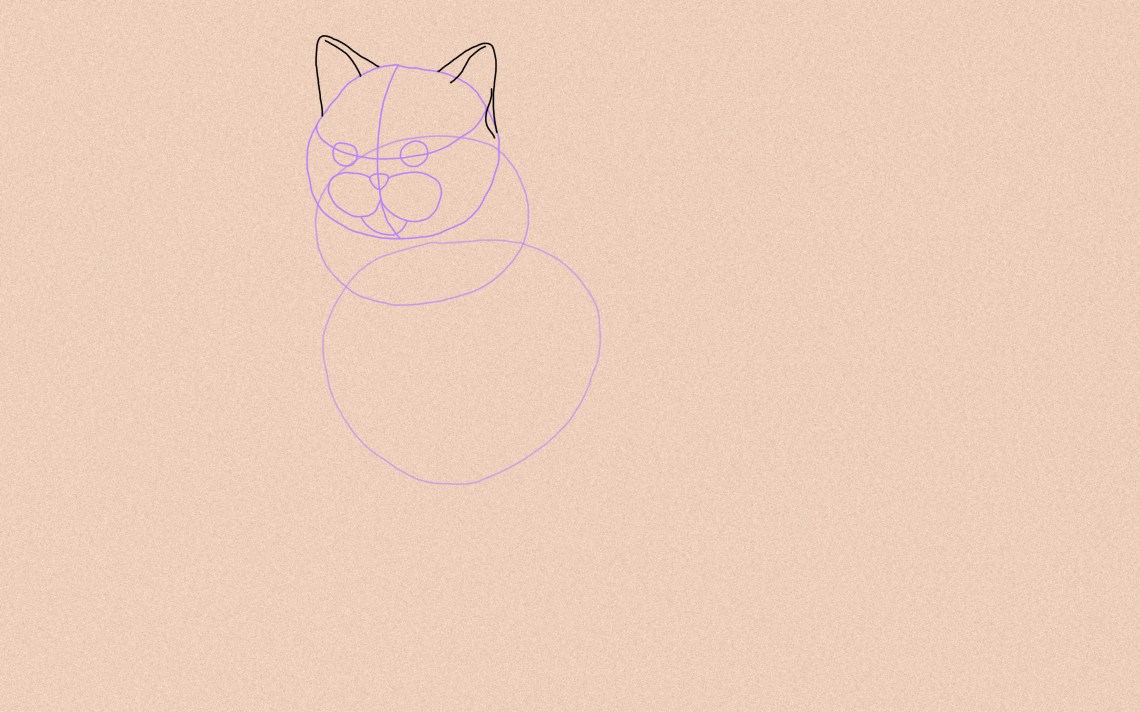 10. After that, let's draw that nice lil' feline booty. Kind of looks like a snowman, right? That's a good way to think about it!
11. Are you familiar with action figures? You know how some of them have balls where their "joints" are to help with their limb movability? This is exactly what we're doing with this cat. Draw two circles where the front legs start (about halfway down their chest).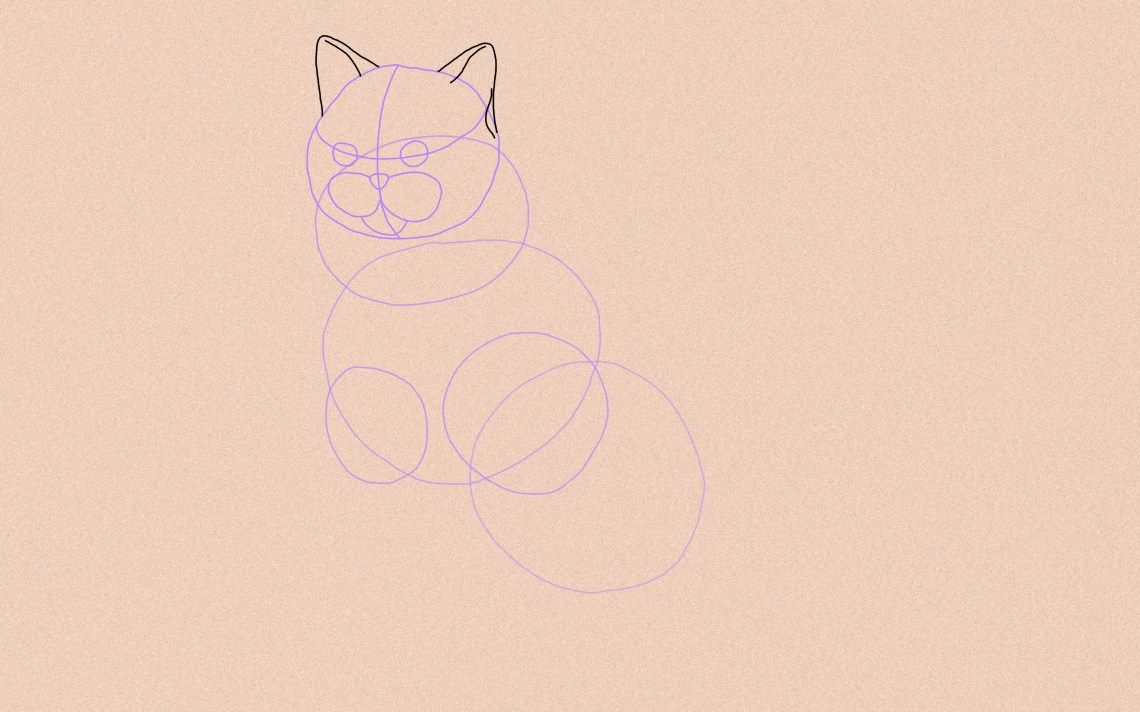 12. Now draw a couple thigh "balls" for their hind legs.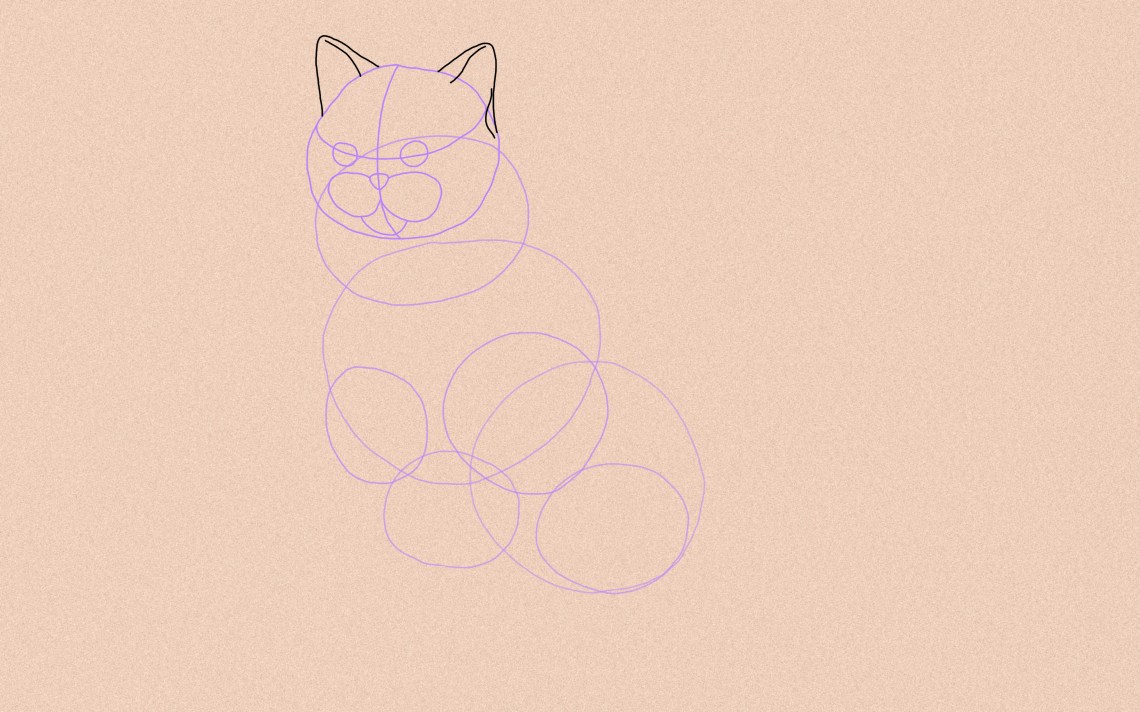 13. I'm drawing yet another hind leg "ball." My cat is sitting down.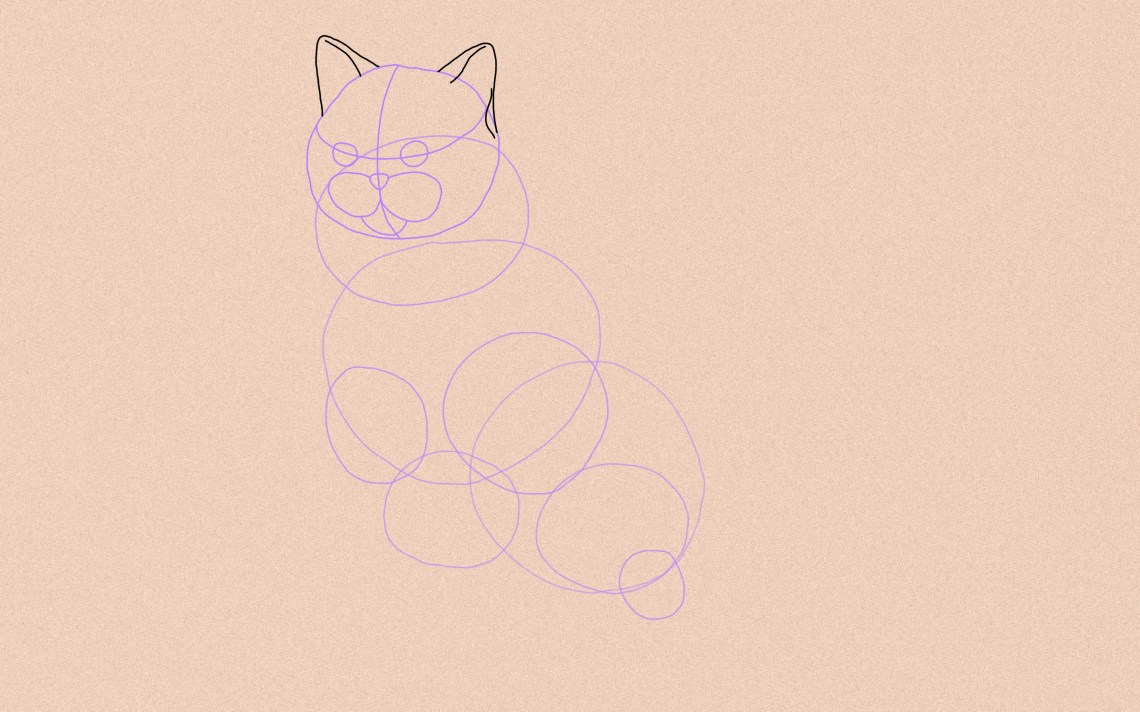 14. Time for those paws! Draw four circles where you think they should be.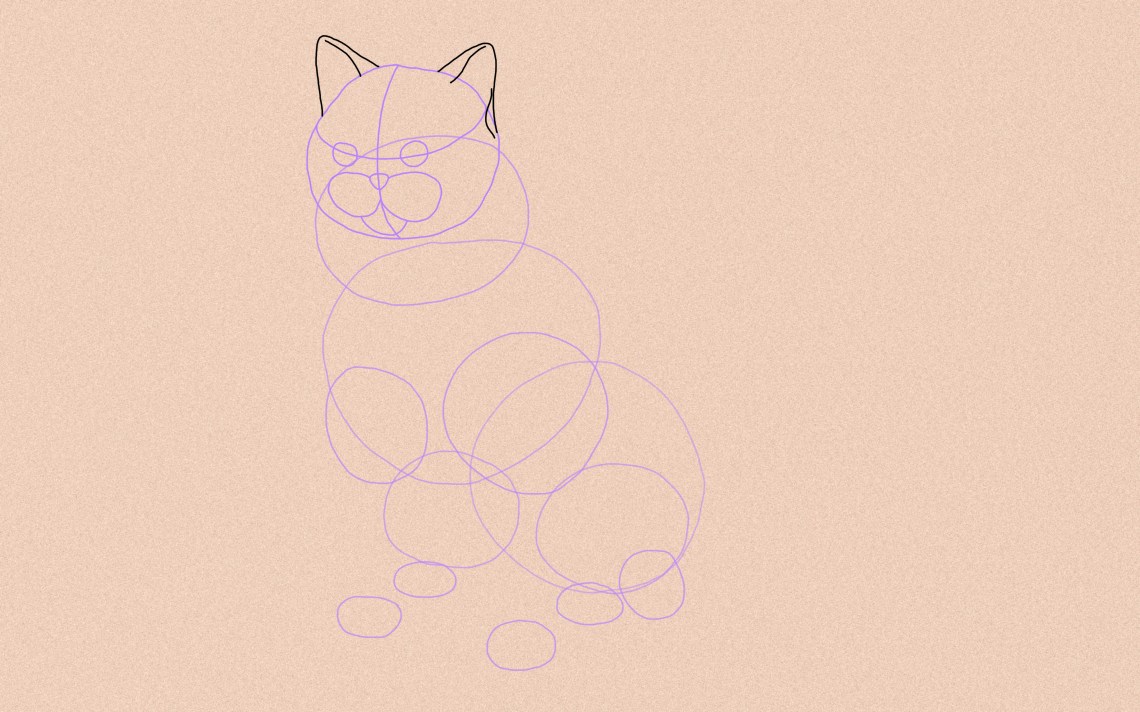 15. It's complete circle madness on these footsies! A cat's gotta have toes, right?
16. Draw a skeleton line for your tail.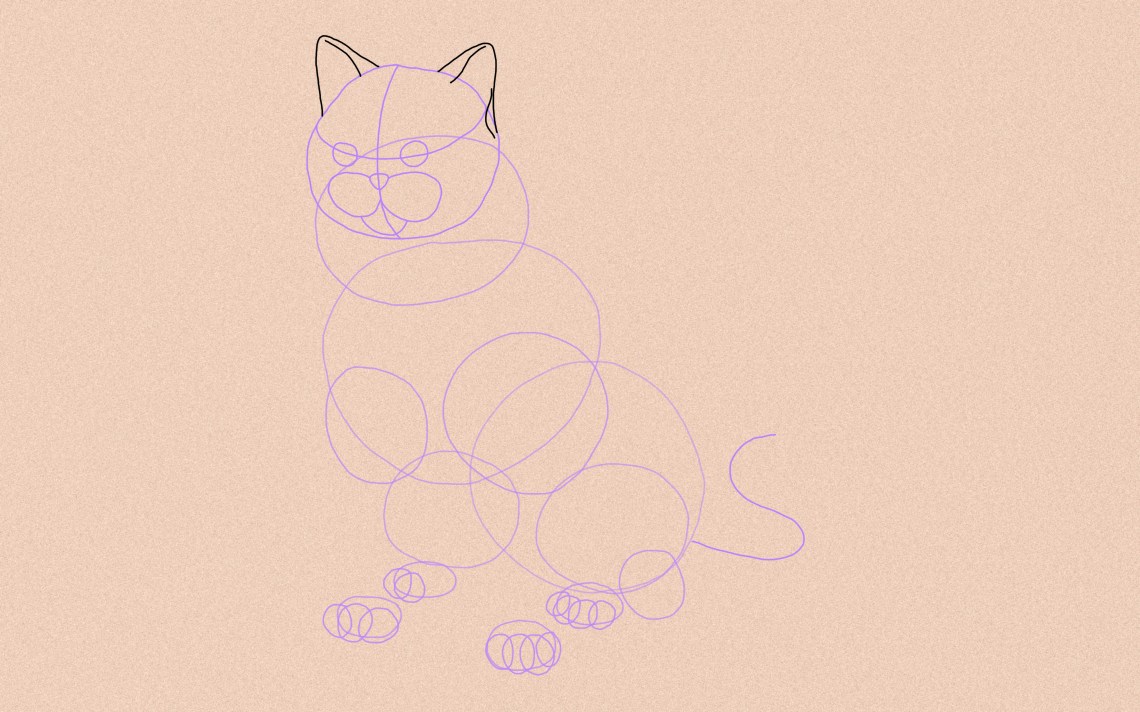 17. Oh this part's fun! Connect all those dots and outline your cat.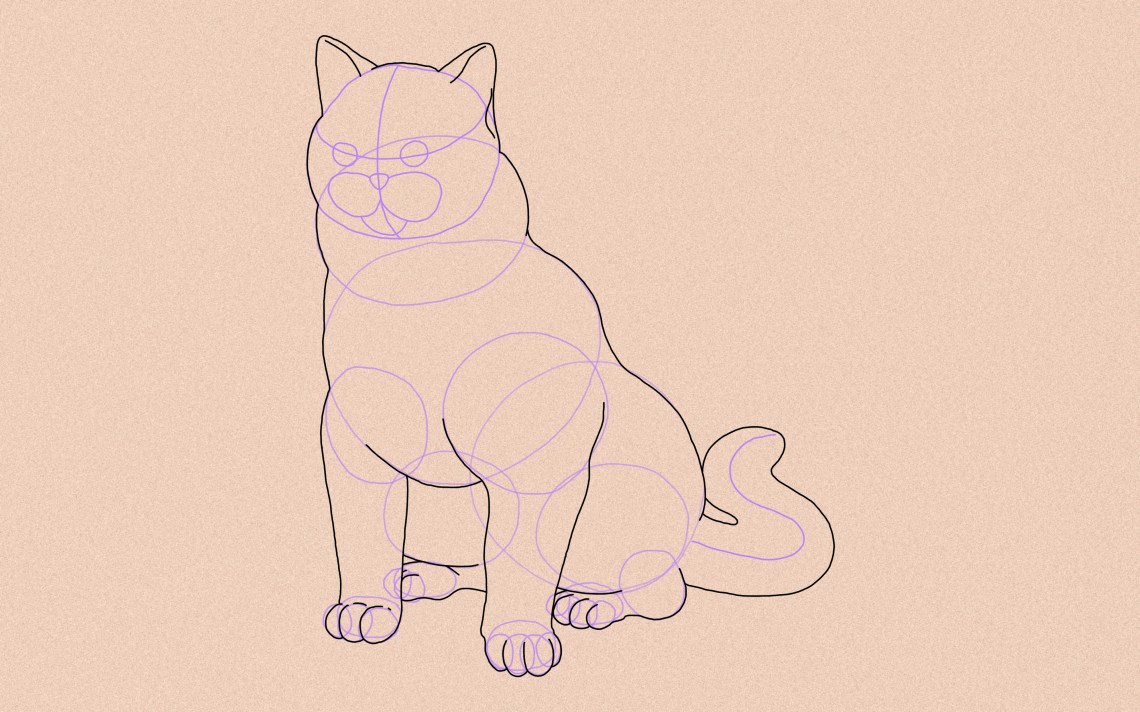 18. Now it's time to draw on your precious cat's face. It's all about the curves.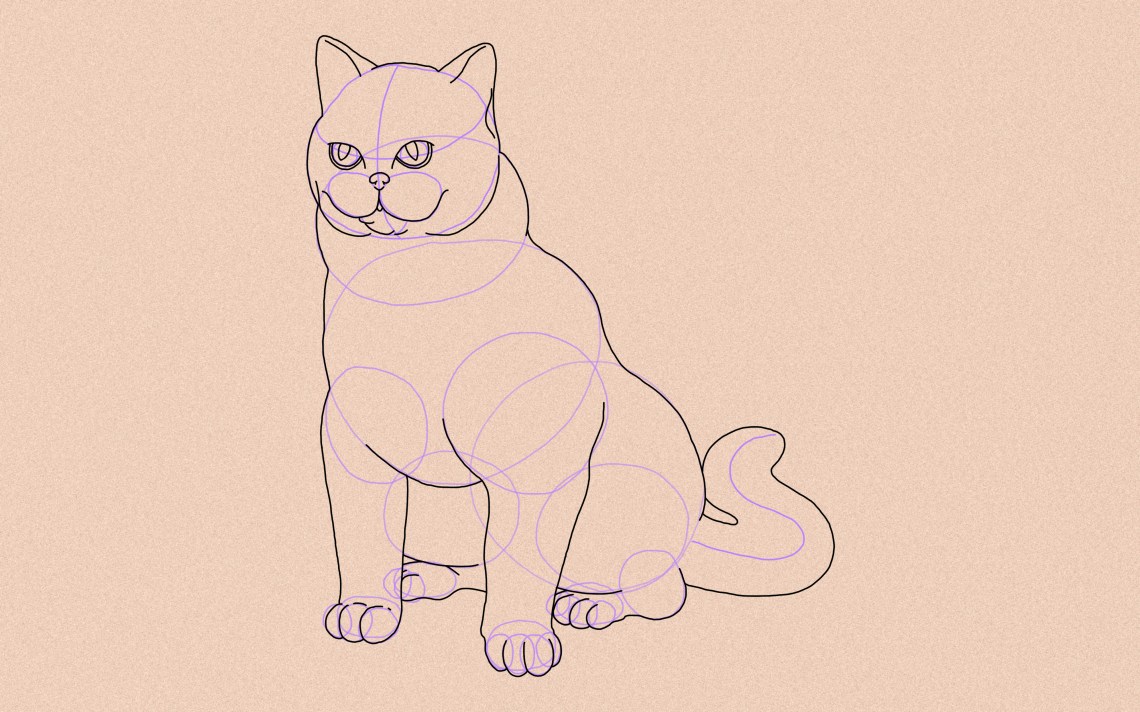 19. Whiskers!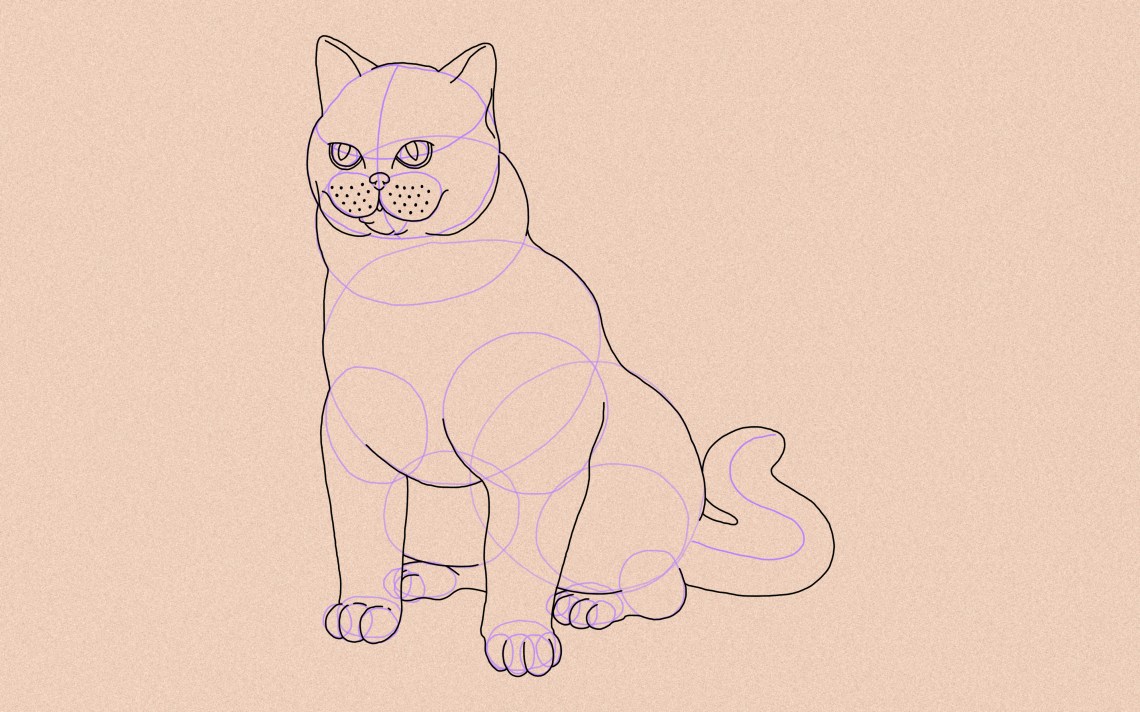 20. Ok, let's clean up those "skeleton balls." Hey, this is actually looking like a cat now! For a second there, I was a little nervous.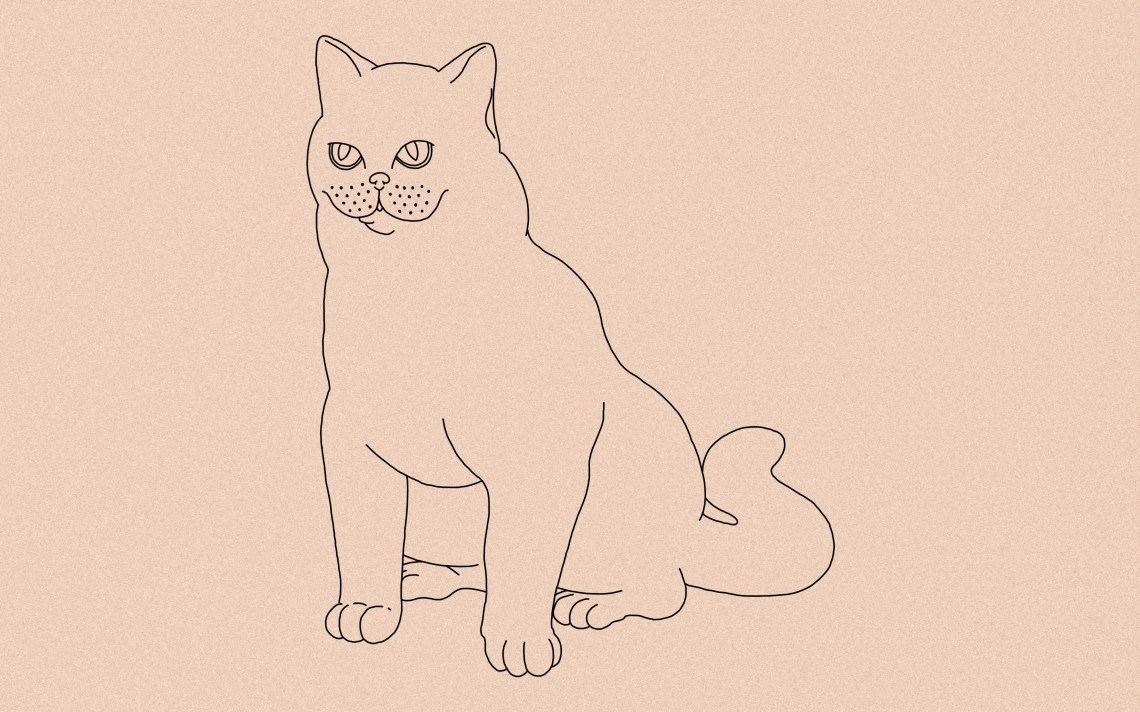 21. Completely optional, but I like to add in some texture by drawing in some fur lines everywhere. Just wherever the heck you want.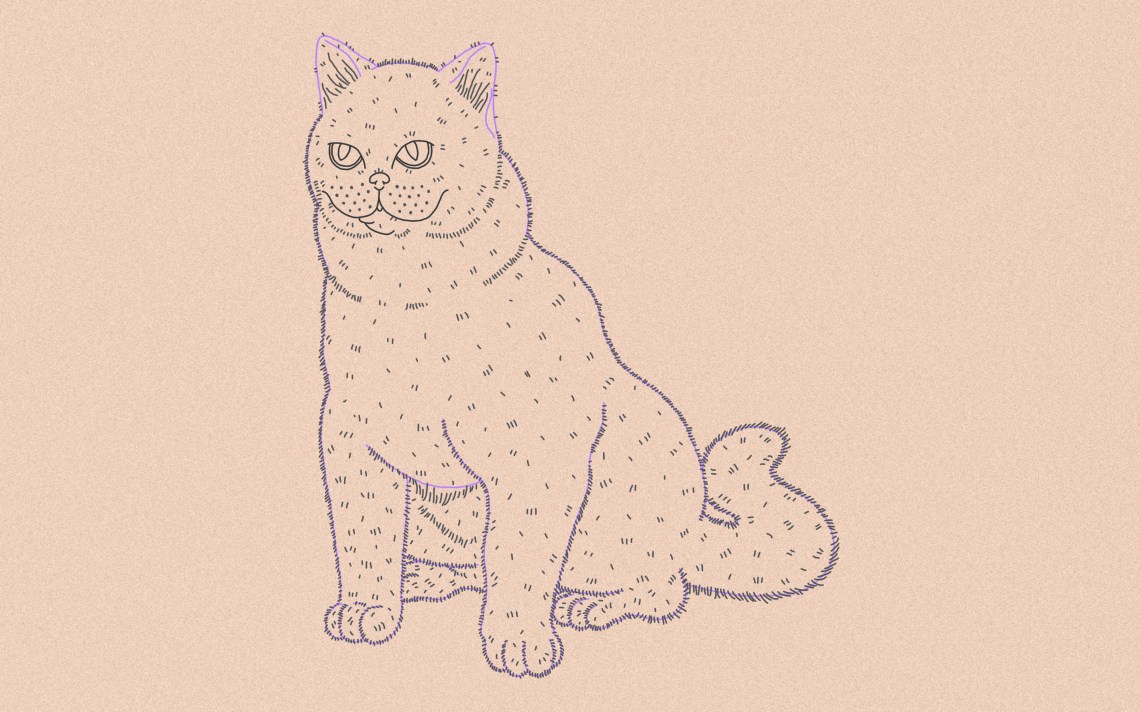 22. Some more clean up and now we're cooking.
23. The final step is upon us…Coloring it in!!!
Aw I love my little weirdo.