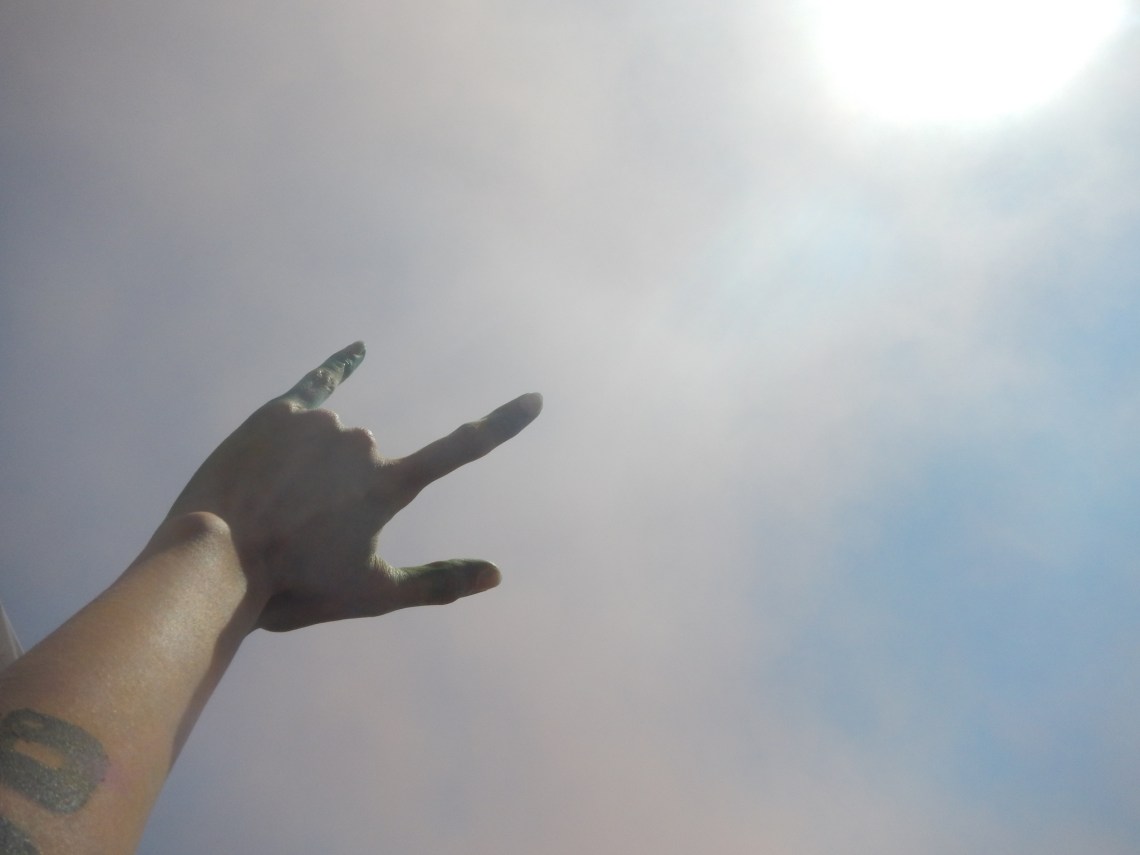 Step 1
Stare at the wall hanging your roommate chose for the kitchen: There is no certainty. There is only adventure. Realize that your life is too full of certainty. Admit that you're bored with your new position at work. Accept that your closest friends have moved on to new cities, new jobs, new boyfriends, new lives. Commit to leaving this town.
Step 2
Savor the boozy mixers and opening nights and potluck dinners that have come to define your life. Taste everything like its new, like it's the last time. Spend a year saying yes to everything. Learn that you do not always need to say yes. But this time, maybe you should.
Step 3
Love like you know what you're doing. Fall for the wrong person. Live in that mess until you can't take it anymore. Pick yourself up and try again. And again, and again. Make up for lost time. Learn what you don't like. Be surprised by what you do. Kiss a stranger on a crowded dancefloor and enjoy it.
Step 4
Launch a crowd-sourcing campaign because that's how your generation knows to fund a big volunteer adventure. See just how generous people can be. See what can happen when you ask for help.
Step 5
Fight with your family – who think you need direction – over sweet tea and biscuits and gravy. Answer the questions your father wrote out on a paper napkin in the car so he wouldn't forget to ask them. Know that all of this is done out of love and care and worry. Be thankful for their support in the end. Pass the sweet potato casserole.
Step 6
Surf on friend's couches for a month. Return to your old place every few days to repack necessities from larger suitcases that hold what's left of your possessions. Stop and look at the wall hanging in the kitchen on your way out. Giggle with your friend until you both fall asleep. Watch more television than you should because American Horror Story really is that good. Realize the value of a good futon. Burst with gratitude for these friends, and start to question why you're leaving.
Step 7
Get that visa at all costs. Go to the doctor for a chest X-ray. Buy health insurance for the first time (traveler's edition). Learn how to use money orders. Go to the FBI offices to get fingerprint cards. Take them to the police station for fingerprinting. Send the cards to a place in California that will expedite them through the FBI reporting office and then send you back a letter confirming what you already know: that you do not, in fact, have a criminal record. Think about how dumb this all is. Claim the hysteria.
Step 8
Schedule dates with your remaining friends and mentors. Eat. Drink. Dance your ass off.
Step 9
Write a list of the hundreds of people you met during almost six years living in this town. Read the list out loud. Realize what each of them taught you, gave you, shared with you. Be overwhelmed. Cry as needed.
Step 10
Zip up the suitcases that hold everything you will own for the next six months (maybe longer). Look like a complete dork trying to get situated on the train. Make a whirlwind through New York saying the final goodbyes. Get on that plane. Try to relax the knot in your stomach. Stare out the window as the so-called center of the universe shrinks out of sight. Fly into the openness.