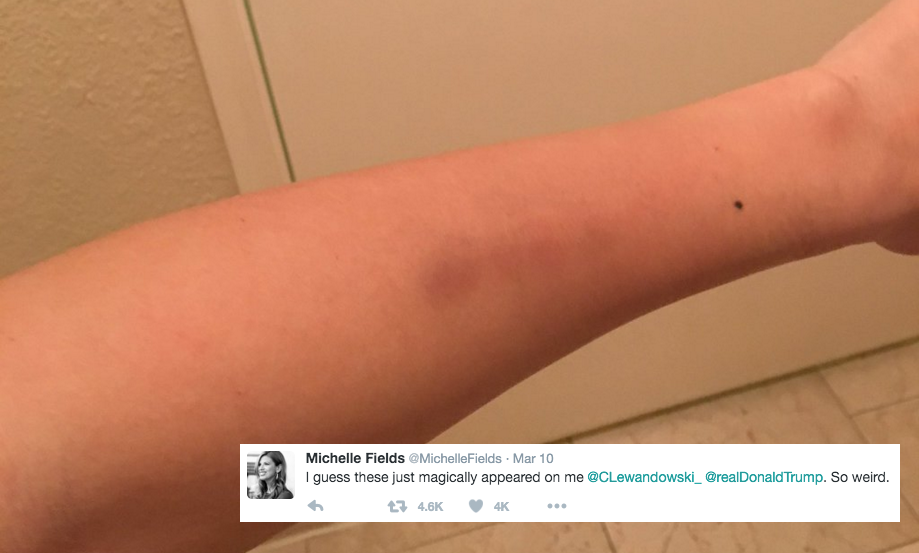 Corey Lewandowski has turned himself into authorities in response to battery charges being leveled against him by former Breitbart reporter, Michelle Fields. Below are the police documents.
Here's the police report which shows Fields is pressing charges for battery and states that Lewandowski grabbed and yanked her arm causing her to nearly fall. The third and last item is a police officer saying that in viewing the video of the event (and there was a lot of video) he found probable cause that battery may have occurred.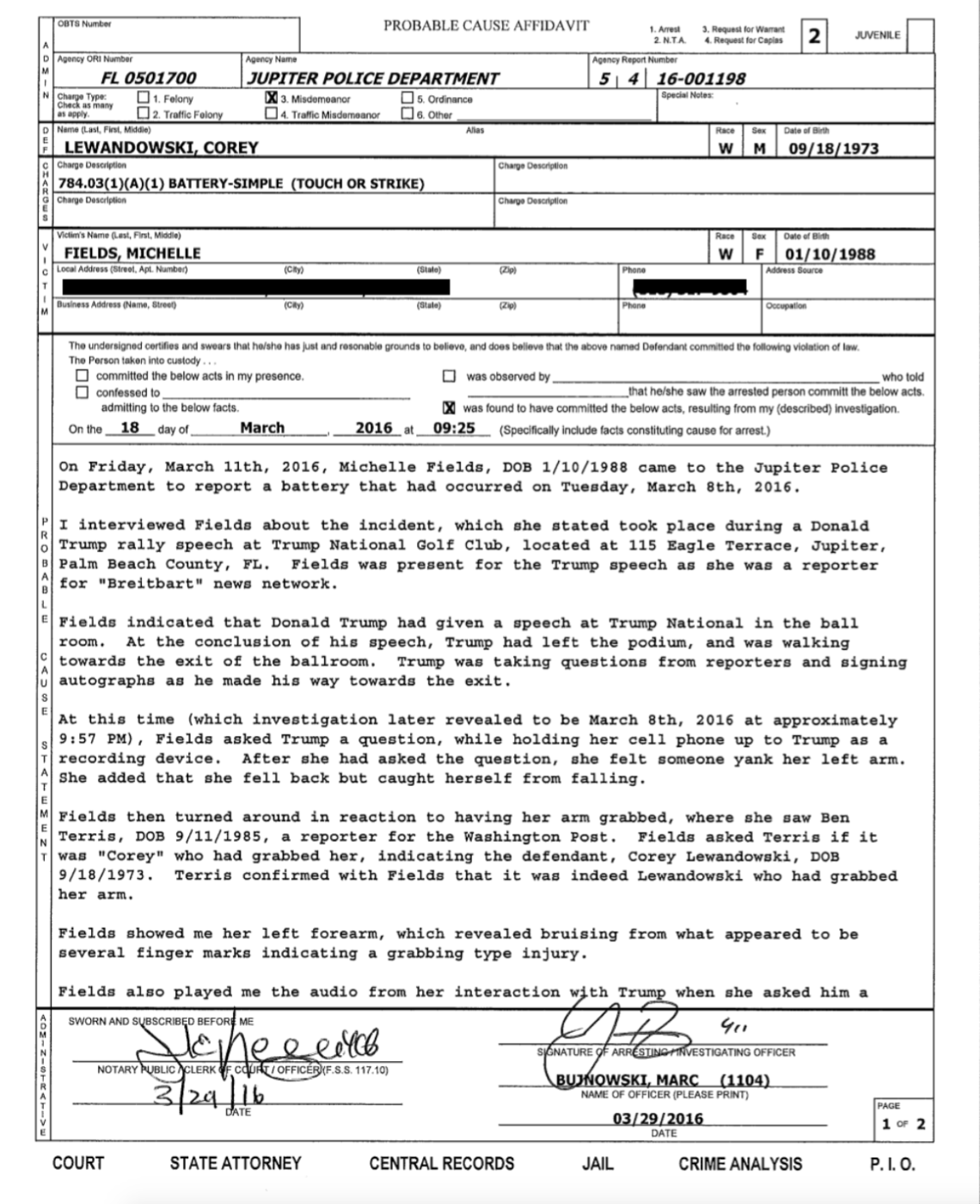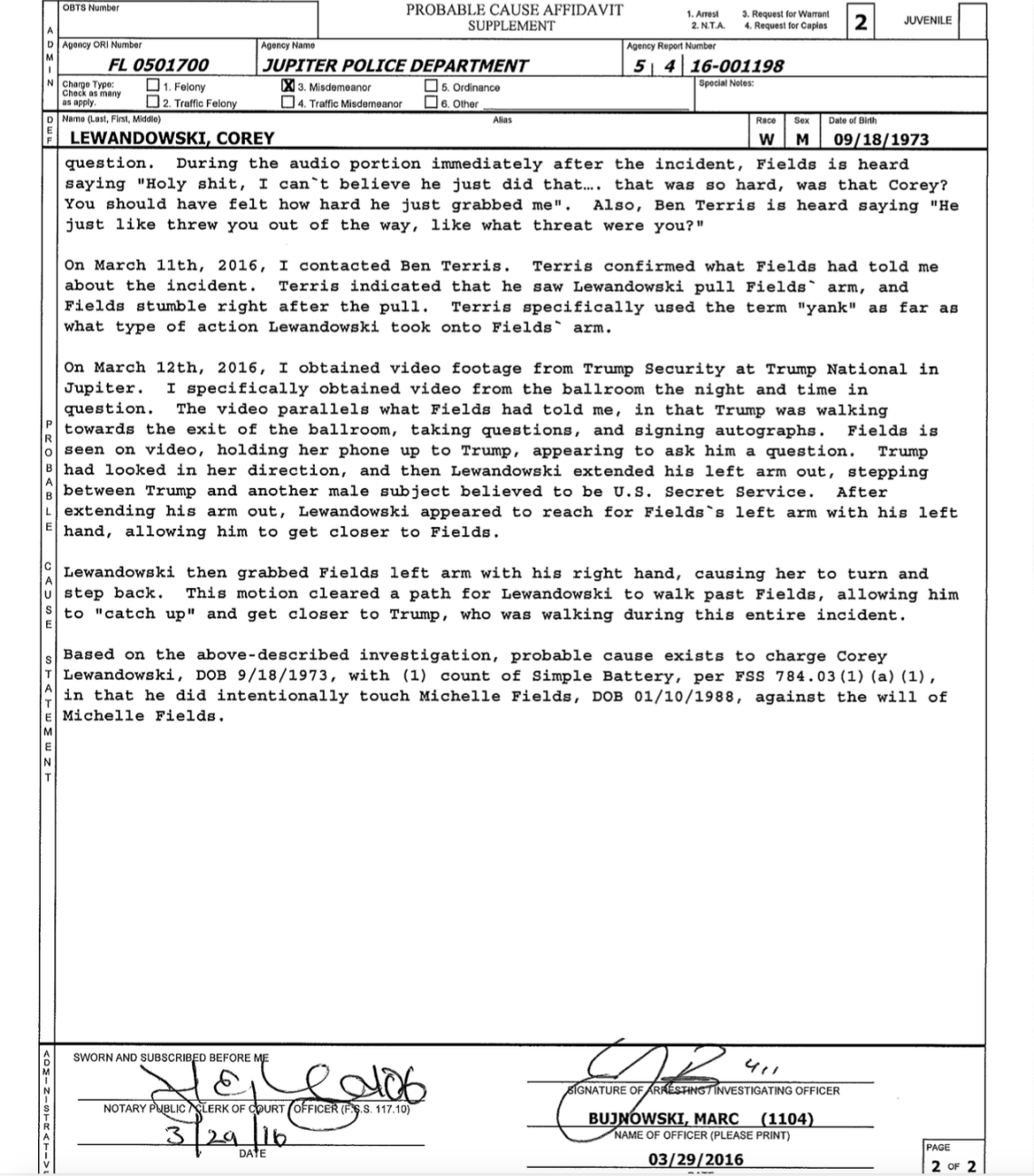 Donald Trump's campaign manager was allegedly involved in an altercation with Breitbart.com reporter Michelle Fields after Trump's rally in Jupiter, Florida earlier this month. At the time, Politico, citing witnesses at the event reported that Lewandowski "forcibly grabbed" Fields at the event. Fields boyfriend went one step further, alleging that Lewandowski tried to drag her to the ground.
Trump and Lewandowski both denied Fields' and Weinstein's version of events and Fields went on Fox News to discuss the matter.
She also provided a photo of her arm alleging that Lewandowski bruised her when he grabbed her.
Now, in response to Fields bringing charges, Jupiter police have released a much, much better video of the event in question in far higher quality and from a viewpoint that's not almost totally obscured by human bodies.
The action takes place in the bottom right hand corner and occurs quickly at about the 4 second mark. You'll probably need to watch it a few times before you see it.