Ten were killed and twenty injured today on the campus of Oregon's Umpqua Community College as a lone shooter went on a rampage. The shooter has now been detained by police.
However, reporters from multiple networks couldn't even be bothered to wait until the situation had been resolved to start peppering students with questions. One, Kayla Marie, sent out one simple tweet when she heard that an active shooter situation was ongoing.
Students are running everywhere. Holy God.

— Kayla Marie (@KP_KaylaMarie) October 1, 2015
That was enough to bring nearly every major network running with requests as she tweeted out the play-by-play of death and carnage as it was happening.
This is thirst on a whole new level.

1.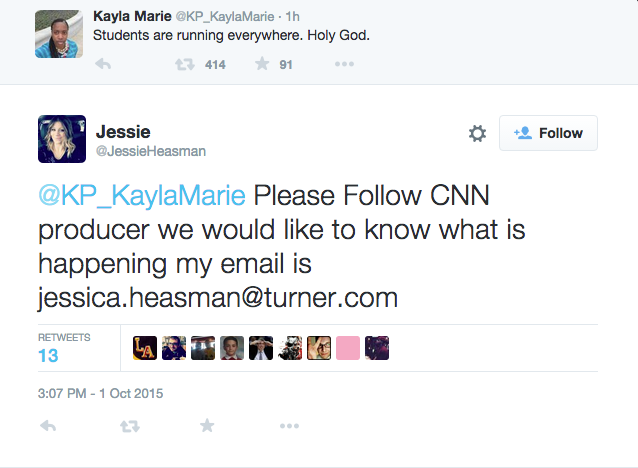 2.
3.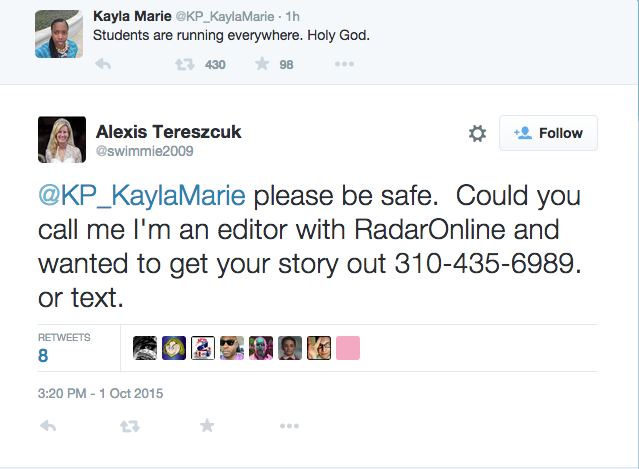 4.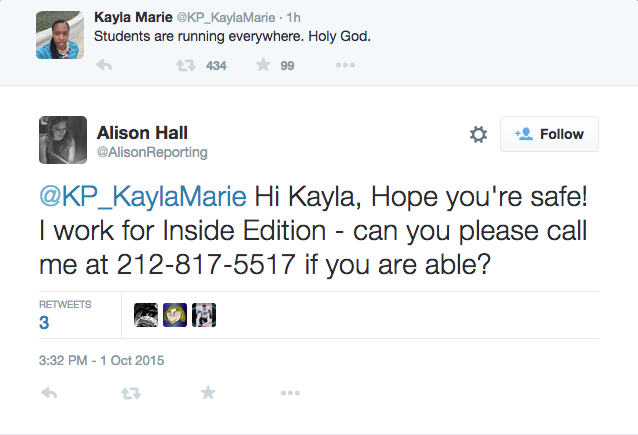 5.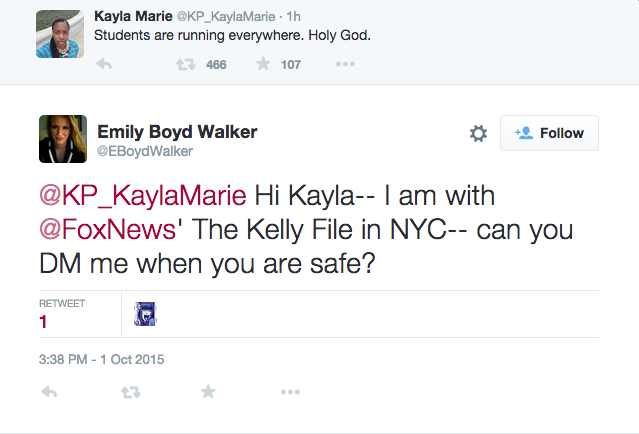 6.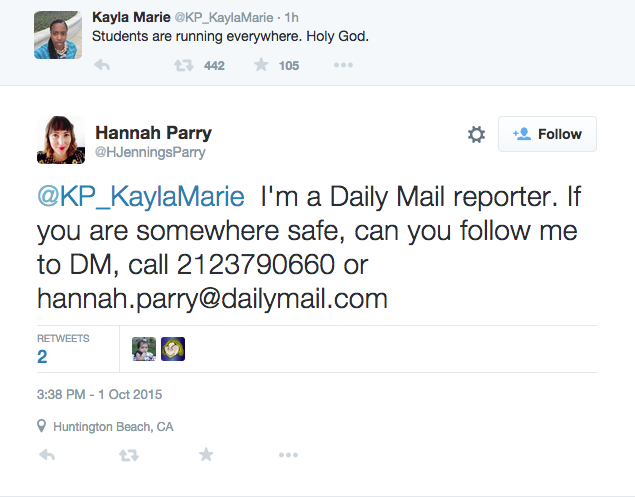 7.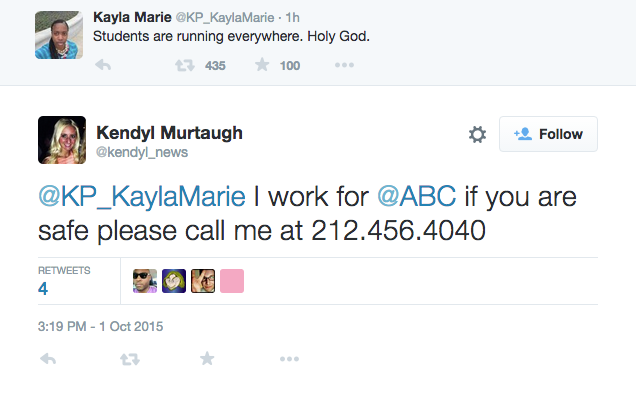 8.
9.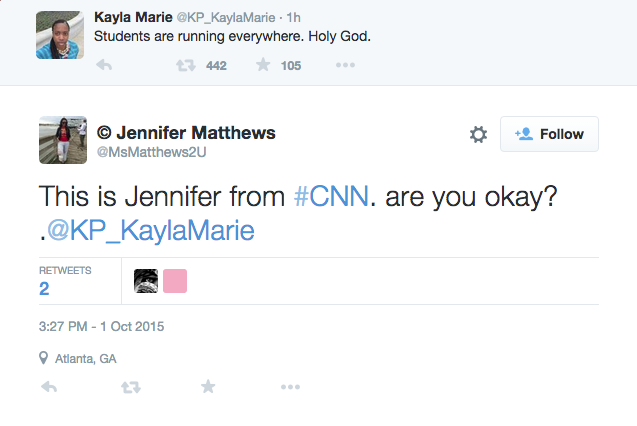 10.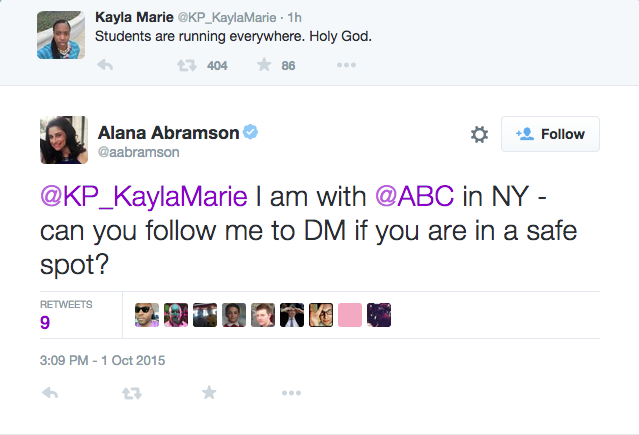 11.
12.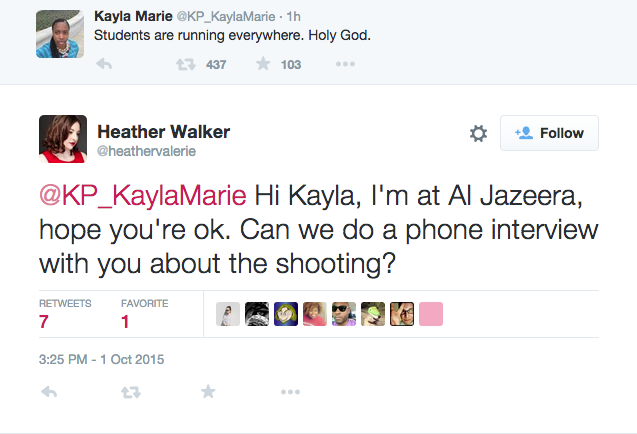 13.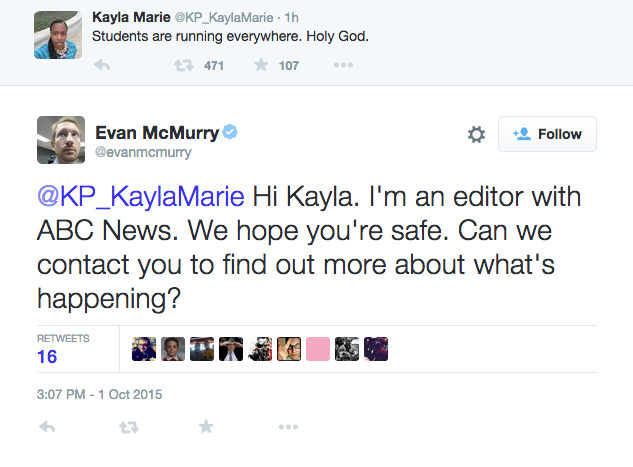 14.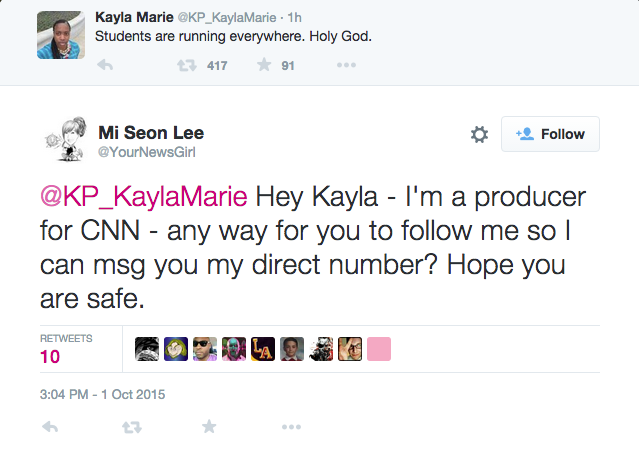 15.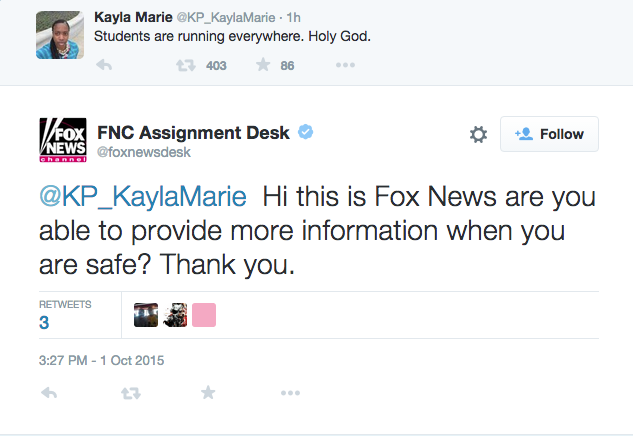 16.