1. The Interstate 70 Killer
In April of 1992 there were six murders along Interstate 70 running from Indianapolis, Indiana to Wichita, Kansas. All told, five women and one man were murdered all using the same weapon, a .22 caliber pistol. The murders mostly took place at strip malls including at a PayLess ShoeSource store and a bridal shop. Only two people who encountered the killer lived to tell the tale. One of the survivors, a woman, only survived because the killer's gun didn't fire. The other survivor walked into a Wichita bridal shop to pick up a cummerbund after the murders there had been committed. When he arrived, the killer was still there but let him live. This survivor later helped police come up with a composite sketch of the killer.
Police briefly believed that Indianapolis businessman, Herbert Baumeister was responsible for the murders but what they found was even more disturbing. At the time, Indianapolis police were trying to solve several missing persons cases involving male homosexuals. A search of Baumeister's property revealed a number of buried human skeletons and Baumeister killed himself shortly afterward. While police initially thought that Baumeister might have also been the Interstate 70 killer, no female skeletons were found on his property, only the skeletons of eleven men, eight of whom had been reported missing.
Since Baumeister's suicide, no one has been arrested or convicted of the Interstate 70 murders and they remain unsolved.
2. The Connecticut River Valley Killer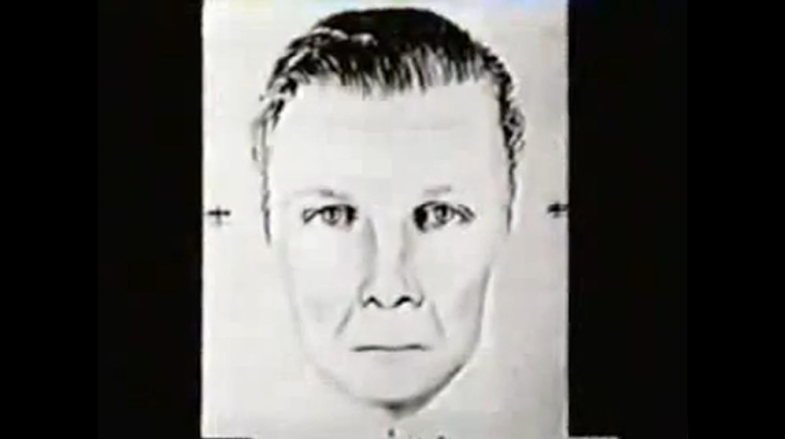 In the mid-1980s, seven women were murdered in the Connecticut River Valley which spans from New Hampshire, Massachusetts, and Connecticut. Three were hitchhiking and were abducted prior to being killed. Still another was doing yard work and was found dead when her husband came home. Two were alone on the road when they were killed and one was photographing birds in a Wetland Preserve. Almost all of the women had suffered multiple knife wounds. After the death of Barbara Agnew in 1987, police believed the murders had stopped.
However, in 1988 a woman named Jane Boroski was dragged from her vehicle and attacked while sitting in her car at a gas station. Despite being stabbed 27 times, she still managed to get back in her car and drive to a friend's house where she received treatment and ultimately survived.
There have been three possible suspects in the Connecticut Valley murders but none of them have been proven definitively and, while one person was arrested for one of the murders, they were later acquitted for lack of evidence.
3. Route 29 Stalker
In 1996, Baltimore resident Alicia Showalter Reynolds disappeared while driving to Charlottesville to visit her mother. The next day, her vehicle was found parked along the side of the road with a napkin on the windshield which indicates car trouble. Police found nothing wrong with her car.
Subsequently, investigators found that multiple women reported that they had been waved down while on Route 29 by a man claiming there was something wrong with their car. In some cases, he even drove them to a pay phone to call for a tow truck. Others stated that they ignored him and that he then drove away, apparently angry that his warning hadn't been heeded. One woman, however, claimed that she was flagged down by a man claiming something was wrong with her car and that he then offered to give her a ride. Once in the vehicle he attacked her but she did manage to escape.
While there's been no apparent resumption of these kidnapping attempts, the Route 29 Stalker was never located. One man accused of being the stalker was acquitted of Showalter's murder in 2004.
4. The Original Night Stalker
While the Original Night Stalker is somewhat of a legend in terms of serial killer lore, many people seem to forget that he was never caught and that, if alive today, he's likely only in his mid-50s.
Raping at least forty five women in Northern California and murdering at least ten people in Southern California between the late '70s and early to mid '80s, the Night Stalker has never been caught. Police believed that the murders had stopped in 1981 until 18-year-old Janelle Cruz was killed in 1986. The Night Stalker hasn't been heard from since and while authorities have his DNA on record it hasn't matched any current or past prison inmates which means that, if alive, he's likely still on the loose.
5. The Long Island Serial Killer
Also known as the Craigslist Ripper and the Gilgo Beach Killer, the person most commonly known as the Long Island Serial Killer is believed to be responsible for the murders of between ten and seventeen people going back to the '90s. All the victims were discovered in 2010 and 2011, many wrapped in burlap sacks or garbage bags. Only five of the bodies have been positively identified and many of the remains were found dismembered making identification difficult.
Among the victims are an Asian male believed to have likely been a prostitute and a woman and her baby however most of the victims appear to have been prostitutes who advertised escorting services on Craigslist.
The Long Island Killer is believed to be between his 20s and 40s and have detailed knowledge of Long Island's South Shore as well as possibly having advanced knowledge of police investigation techniques. This has led many to speculate that he's a current or former police officer.
You might have noticed this entry contains no composite sketch. The reason for that is that according to publicly available information, police have no idea who the murderer actually is or what he might look like.
6. The Daytona Beach Killer
The name given to a person believed to have murdered four women in the Daytona Beach area between 2005 and 2008, the killer may also have been involved in some of twenty eight other murders as well. Believed to be a long haul trucker, the killer murdered all four of the women in the same fashion, firing a handgun into the backs of their heads. Three of the four victims were also known to have engaged in prostitution and authorities believe that they were lured by the killer under that pretext.
There appear to be no leads in this case.