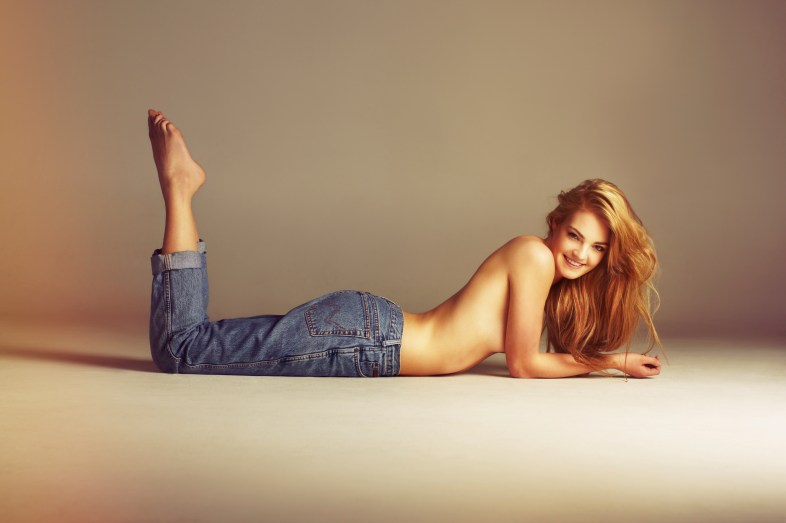 Many people — mostly women — assume porn to be a substitute for the "real thing." Why watch porn if you're having sex? they wonder. And if you are indeed watching porn while dating them, it proves you're not "satisfied" with them, that you're looking around, that you want to screw the women in the movies.
But men don't watch porn as a substitute for sex. Watching porn is an act unto itself, a performative if I wanted to sound all academic and fancy. That is, the sex on the screen is not a representation of the presumed real sex act. Watching porn is itself a sex act (like a speech act).
The film, Don Jon, understands well one aspect of what men want from porn — not sex but disappearance. Like everyone these days, men want to blot out the day, duck the litany of duties and responsibilities, shut out the noise of digital buzzes and dings. To disappear into the screen, into this bubble of immediacy: there's just you and the images. No social obligations, no politics, no other person to consider. No waiting for that thing you like, no wondering if you're doing it right or if she's done yet. Watching porn is exquisitely solitary and silent (sort of).
This is not to say that porn is necessarily good, that wanting to disappear into its moans and thrusts is healthy. No doubt, peacefully and wholly participating in the cosmic flow is a more rewarding existential route than self-effacing in so much bukkake. It's to say that porn is not solely mimetic but is itself an act that is not reducible to the presumed "real" act of, uh, doing it.
There's a great moment in the midst of sex, a hilarious moment, in which you're doing your thing and you utter in the heat of passion, Oh, baby, I'm gonna slide up your arse! (Why is "arse" so funny to me?) Or: I wanna tie you up and jizz on your face. Or: I wanna see you suck that other guy. Often, she'll stop and retort, Uh, hmmm, eeesh, uh, no? 
But doing it was never the point (of course, sometimes it's the point). Saying you're gonna do it is the point. The saying is the act, erotic in and of itself. The reality is that seeing her fellate another gentlemen would probably be some combination of hurtful, gross, and boring. (Seeing people have sex for you — as distinct from accidentally and unintentionally seeing people screw — is surprisingly boring. Sex and death, those two great certainties of life, share that banality.)
Now, there are cases of people being too afraid to fulfill a fantasy. Just having the fantasy is great and all but they really do wanna do it and are afraid they'll be embarrassed or that, come come time, they won't be as into it or whatever. This is a different situation. You're itching like all get out to be taken from behind by a six inch dildo but you're afraid. In that case, well, your fear is silly. Who cares? Try it. There's nothing to lose and a whole lot to gain.
The point, alas, is this: there is no hierarchy in sex. There is no "real" sex. There are a lot of different things one can do, alone or together, that can be called sex. It's all sex or it's all foreplay, depending on how you look at it. There are different pleasures and different experiences to be had doing everything and anything — watching, teasing, cuddling, licking, rubbing, massaging, tying up, tying down, whispering, giggling, fucking, sucking, biting, texting, Skyping.
Fantasy is a sex act, too. Which is to say, a sexual fantasy is not necessarily something one wants to do. The fantasy (often) is the sex. I can fantasize about a breadth and wealth of situations involving an equal number of what-might-be-deemed horrific, inappropriate, or illegal activities and have no desire whatsoever to do any of them in real life. Fantasy is not wish; fantasy is fantasy. And none of these fantasies make us "sick." They make us horny.