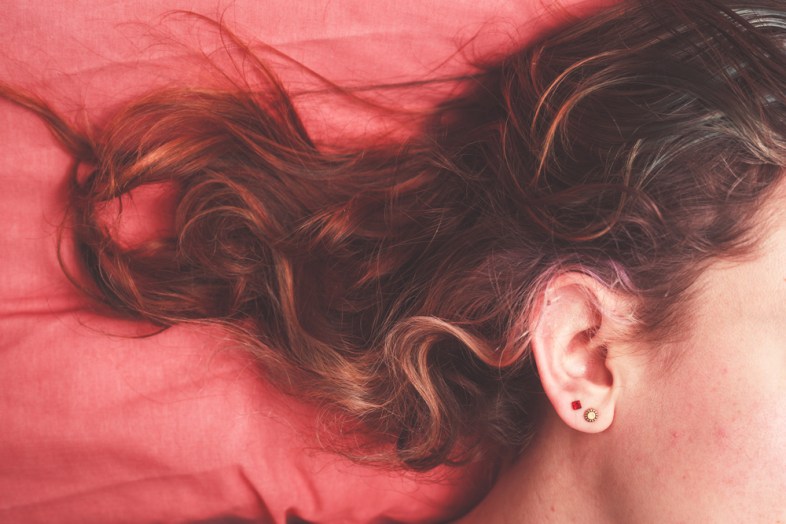 Friday Morning:
I woke up with a hung over from last night's happy Thursday. My crush did not kiss me even in our drunken state. I was ready to give my first kiss to this guy but instead, he chose to respect me, which was good but I hoped that he had taken advantage over my silly condition. After all, I liked him and I thought he was worth it.
I am a self-confessed bad girl on the inside. My friends, however, think of me as if I'm the nicest girl they've ever met. My crush chose not to kiss me because he wanted to respect me. At that moment, I realized that I want to break my good girl wall.
Friday, 7PM:
I sent a text message to a friend. We agreed to have dinner and we were supposed to watch movies. Unfortunately, we both live in restricted buildings where no visitors are allowed to go inside the rooms.
I couldn't barely look at him as I eat the food on my plate. I couldn't talk much even if I am a girl who loves talking. I couldn't think straight and my body was shaking at the thought of getting kissed and touched for the first time by him.
He asked me if I'm ready for it. I answered with full conviction that I want it. I want to break my good girl wall.
As we walk, he kept on talking for me not to feel the awkwardness. I'm thankful for that effort. He is a good guy.
We entered a room and he told me to relax. I didn't know what to do. I was trying to relax but I just couldn't. I told him, "Be aggressive to me." Then, he pushed me on the bed and kissed me for the first time. His mouth was so good on mine. I love his kisses. I still crave for it. He taught me how to kiss but I believe that I'm still a terrible kisser.
We were both topless and his kisses were getting so much better. His lips on my skin felt like heaven. He told me to undress him and I gladly obliged. He was lying on the bed and I felt like a woman. A woman who should make him feel the pleasures he deserve. I gave my best shot. I played with his penis with my hands and my mouth. He gave a comment that I will not forget, "You blow better than the other girls." I desired to do it better though. I enjoyed doing the blowjob. It was good and he tasted really, really great.
I knew that penetration will come soon. He lied me down on the sheets as I surrendered everything to him. He inserted what has to be inserted. It hurt so bad and I even begged him to stop. In the end, it was worth it. Whenever he pumped, I felt the sensation that I needed and wanted for such a long time. We did everything that was possible on that night. He was sensational.
We departed and still communicate.
I lost my virginity in a one-night stand but there are no regrets. The people who surround me make me want to feel that what I've done should be shameful for me. I feel the opposite. I've been the good girl for almost all my life but at that night, I was his bad girl. They say that sex is overrated and it will make you feel dirty when done outside marriage or when you did it with a person who you don't love but for me, it is still beautiful. Sex is good, nonetheless.