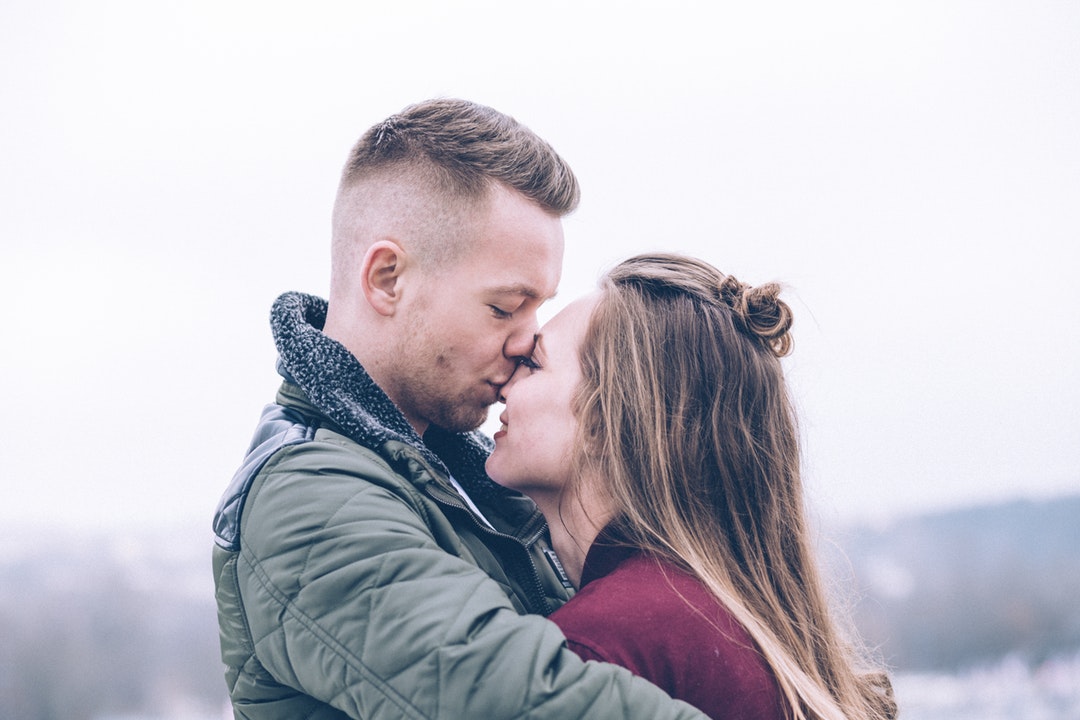 "Love is patient, love is kind. It does not envy, it does not boast, it is not proud." — 1 Corinthians 13:4
With any type of relationship, communication breakdowns are inevitable. What's even more daunting is the closer the relationship, the harder it is to overcome breakdowns once they occur.
Years of history inflates the importance of timely resolve. Pressure quickly mounts to a brimming overflow. As the pressure builds, our emotions hitch along for the ride. Newfound frustration suddenly appears like a ghost, stalking you to reach a resolution. It's common at this stage that outbursts begin, unequivocally staining several months (or even years) of unblemished dedication and commitment.
Questioning of the entire relationship follows soon after, resulting in a drawn-out display of stubbornness — indistinguishable from a couple of third-graders engaged in a staring contest, baiting the other to break first. We can try to gloss over these roadblocks to clear communication but eventually, what we're willing to tolerate steadily diminishes.
I don't claim to be an expert in the area of family, friends or romanticism. I'm not saying my way of thinking is any better than yours. Most importantly, I'm not saying you need to change anything at all about how you communicate within your dearest relationships.
But unless they're all perfect, perhaps one (or all) of the following may leave you with a greater sense of freedom.
1. Give People A Chance
"It does not dishonor others, it is not self-seeking, it is not easily angered, it keeps no record of wrongs." — 1 Corinthians 13:5
It's been said, we often treat those closest to us the worst. Whether it rings true for you or not, I don't even care to analyze — because that's bullshit. Just because we know what buttons to push or have been led to create specific expectations for loved ones, it's baffling to consider that a stranger in the grocery store could garner 10X the treatment relative to one's inner circle.
I get it. A lot of unconditional love and support has been provided and thus, it's time to pay the piper.
Not really.
Ever connect with someone right off the bat and feel like you've known each other for years? The only way that was possible was that a pre-existing notion as to how this person was going to be or what they were going to say didn't exist yet.
The past has nothing to do with the state of your relationship today. The fact that you're mucking up the present by bringing in the past has everything to do with the state of your relationship today.
Why ruin a potentially meaningful breakthrough in your relationship by sacrificing the present moment? Negative references of the past are essentially interpreted as "I'm committed to the past over being present with you."
People can do incredible things. Most notably, they can transform into better versions of themselves — and no, it doesn't take hitting a certain age bracket. They can do this in a day. If you believe this to be true, we owe it to those closest to us to grant them this same opportunity.
The chance to produce sparks like a first date. The chance to move us through passionate expression. The chance to be free from the constructed barriers of experience.
Every. Single. Day.
2. Give Up Being Right
"Love does not delight in evil but rejoices with the truth." — 1 Corinthians 13:7
I could write for days on this subject — mostly because my entire life was based on this dependency. As a protective response, I refused (to the point of lying to myself) to give up being right. Being right trumped everything: passion, joy, connection, gratitude, and respect.
I wouldn't give up my stance, my belief, my opinion. To the point of belittling those closest to me, my obsession with being right alienated me into an oblivion of loneliness. The worst part? I blamed everyone else.
I was right. I was justified. I was validated. I was alone, yes. But at least I didn't look bad. If any of this sounds familiar, I beg of you: quit while you're ahead.
I know you want to cling to your expectations about how people (loved ones, especially) should treat you or what you ultimately deserve but I promise you, no one's getting on that bus.
There's always an area that we can take responsibility for. Those that are truly committed take responsibility for the whole freakin' thing.
You can't fake this either. It must be genuine. You're not fooling anyone by taking ownership with an ulterior motive. Just commit to the truth. And if what you find is a little bit nasty, it means you're getting warmer.
We all look for a payoff in our communication. Everything we say is designed to get what we want, whether that be something from someone else or something we want them to understand.
When you give up being right in lieu of what's real and what's true, you're expressing to the other person that they're worth the possibility of you looking bad.
And therein lies the ultimate humility.
3. Do Your Best
"It always protects, always trusts, always hopes, always perseveres." — 1 Corinthians 13:8
Your best is your best. It isn't always pretty. It isn't always "good enough". It is very much dependent on where you're at physically, mentally, emotionally, and the like.
In the heat of an argument, it's very rare we've remained objective enough to consider where the other person is coming from. Hell, we're often so charged up we sometimes can't even remember where we're coming from. But at that moment, we're doing the best we can.
Our best to resolve. Our best to understand. Our best to communicate. Our best to "fix" things.
Newsflash: so is the other person.
As we cut them down, we're cutting down their best. Is it any surprise that the reaction thereafter is that of a rabid wolverine? When we understand that the other person is doing their best, we can shed the perceived malice. What's driving their emotional reaction isn't what's actually happening. What's driving it is something buried deeper within themselves that actually has nothing to do with you, and everything to do with them.
They're just trying to make it. Just trying to get by. Just trying to be enough for you. You cannot overstep your cause in the matter. You get what you give. So if you don't give your best, your default interpretation of their intent probably won't do them justice.
However backward their words or actions may appear on the surface, the deepest source of their behavior is everything that makes this person human. The naked truth of their challenges, fears, and limits are blasting them over the head; and they're anxiously awaiting your calming words of approval to force the barrage to submit.
"There is nothing more perfect than doing your best." — Wes Fesler
We all just want to feel loved. At this point in my life, I'll take as much as I can get. I won't waste an ounce of it. No attachment to anything outside of the truth will withhold it from me. There's no need for extravagant productions to showcase love. Love shows up when we stay disciplined to the little things.
Love is patient. Love is kind.
Simplicity multiplied equals extraordinary.
Be patient. Be kind. Love is on its way.