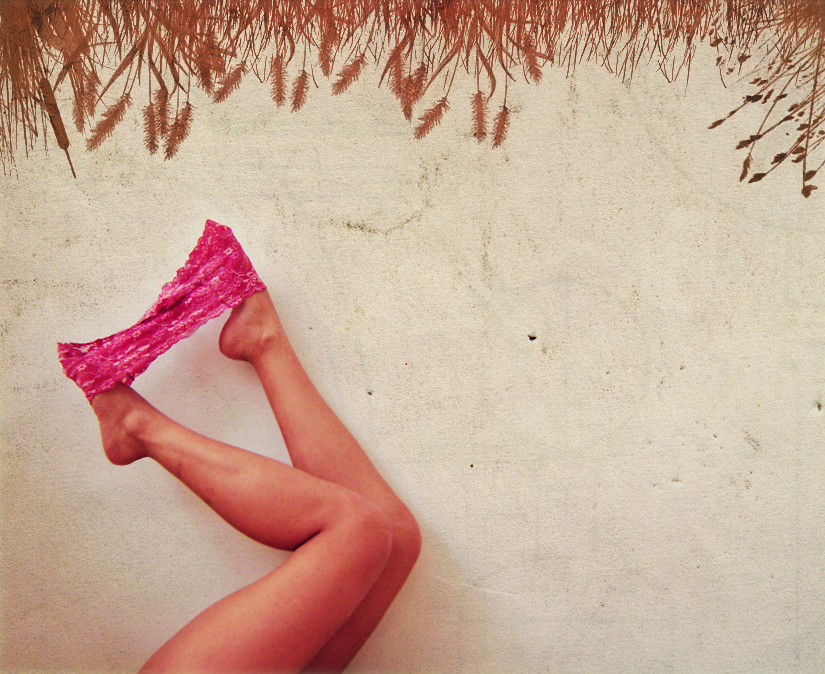 I know you're coming.
I can feel it. The anticipation is killer. Because at any second I know you're going to be here, ringing my door, skipping stairs to get to me, and I'll have 30 seconds of sheer lightheadedness, heart beating so hard, my nerves screaming, before you're there to invade me and I become a wild fire. Even the idea of your body makes it feel like my bones are splitting apart. Wherever you are, hurry.
I stand behind the door with my hands and forehead pressed against it, eyes squeezed shut. I can't breathe. My body clenches against the door, just trying not to fall apart before you're here. How do you do it? Seriously, I would do anything in the world you wanted me to do. Even if it meant to take me forever right here against this door.
I hear your steps, your eager steps. I can taste your skin already. I bite my bottom lip and swing open the door. One look at you and I'm done. That stare goes right down my throat. You got me. Right then. Right there. Holy fuck, I want you, more than I've ever wanted anyone. I reach for you, to pull you inside. You reach for me, to push me hard against the wall, with my face between your hands. You know I like it like that, when you command my lips, pinning me against the wall with the excitement in your jeans, steering my body with your tongue. You smell like soap and heat. You taste like mint and gin. I want to taste you all over, everywhere. But don't move quite yet. Just keep kissing me and kissing me and kissing me. There's time. But I know we can't wait.
Our hands are all over each other now. I want you to fuck me. I claw at your back, squeeze your arms. You pull my hair, but I like it rough like that. I grab your face to take command of you this time, as our mouths open wider. You go up my shirt, filling your hands with me, then trace your fingertips all the way down my stomach and put the top of my pants in your aggressive fist. You stop. You open your eyes and look at me. Your stare, I'm convinced, is it for me. You kiss me again, slowly and just one, before putting a fingerprint on my mouth and study how badly it wants more of you, thirsty and devoted, before undoing my pants and reaching in. You know what to do. Yeah, you do. Just like that.
Soon, you've turned me around to face the wall. I'm in the same position as before you first got here, with my hands and forehead pressed against it. That same lightheadedness. Heart beating so hard. Nerves still screaming. Except now I'm naked from the waist down. And so are you, pushing into me from behind, inhaling the smell of me this time, nudging my neck with your mouth, locking your hands into my hands, before reaching around and touching me. I am flushed pink, chills, hot breath tangled, touch telling stories. Lit.
What it is about us? Fucking like crazy, like if we don't have each other right here, right now, we'll die. Even after all this time. How? The thought of you and I'm desperate. I'm desperate now and your fuck is all over me. But it isn't a time for sense. I will never get it. I don't want to get it. Raw and transfixed desire, it's what stirs the core of us. Go, baby, go. Fuck it. Shh. I know you're coming. I can feel it. And I want you to. All in. But it isn't over now.
We can never fuck just once.
There's something in us, remember, like we're starving and addicted to rapture, me and you, and our dirty wicked romance. You know what to do. Yeah, you do. Just like that.
Is that how your new girlfriend likes it, too?