The hair, the eyes, the tattoos, the personality, and oh that smile are just a few reasons why any female or male would swoon over Mr. Styles. Here are my 27 reason why I can swoon too.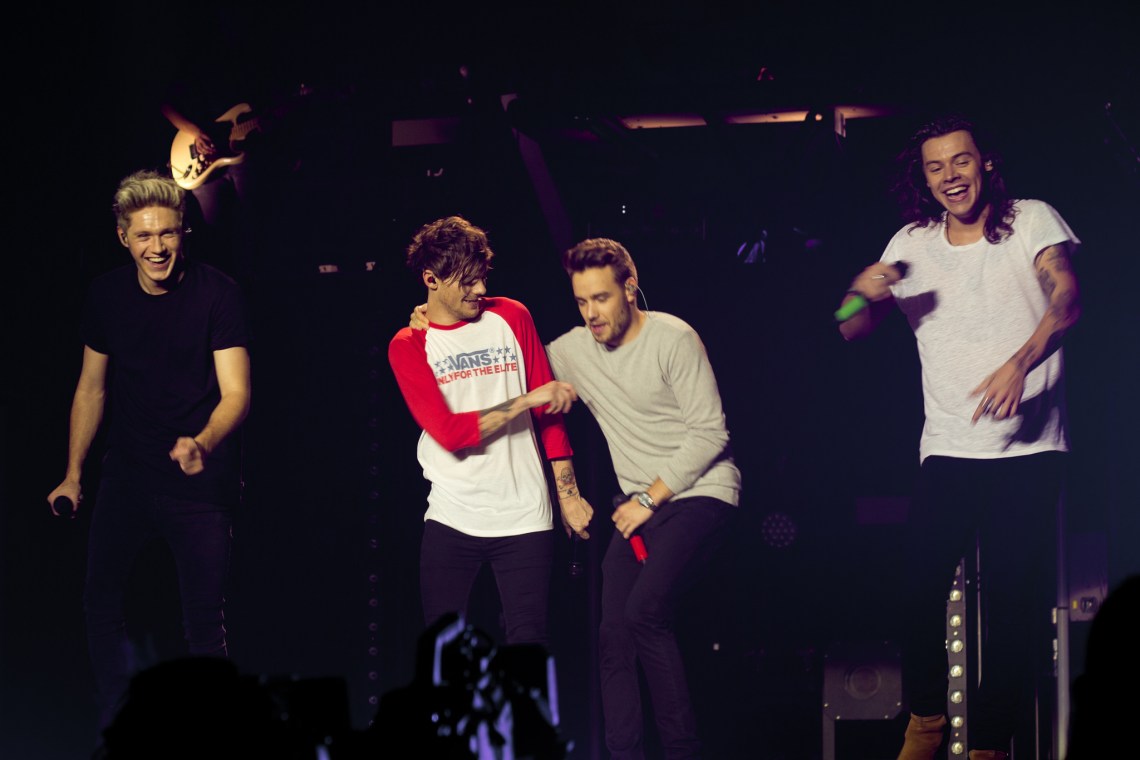 1. That Face: Need I say more? His face belongs on the cover of every magazine from GQ to Better Homes and Gardens. He could totally show me how to properly decorate for Fall.
2. His sense of humor.
3. He likes older women. *points to self*
4. His size 10 feet.
5. He loves Adele just as much I do. "Hello…Harry."
6. HE HAS FOUR NIPPLES.
7. His middle name is Edward which reminds me of my Twi-Hard days.
8. He likes older women. *points to self*
9. He loves Adele just as much I do. "Hello…Harry."
10. That Hair: We have watched him go from a head of fluffy curls just below his ears to the ever popular man bun to a full on shoulder length ringlets. I could watch GIF after GIF of him running his fingers through it.
11. He Totally Cares About the Animals: It has been said that Mr. Styles single handily brought the war against SeaWorld to its most current downward dive with just a few tweets and comments. PETA and supporting fans praised Mr. Styles for bringing awareness to the dolphin cause. I mean, who doesn't love a guy who loves the animals?
12. He is in Full Support for Gay Marriage and Rights: With the country rejoicing over the announcement that same-sex marriages are legal, Mr. Styles also put in his support. He took to Twitter to send his traditional staple of "All the love" and posted the rainbow flag on his Instagram. Mr. Styles has also sported rainbow flags as a cape and trotted around stage while performing. Such a little cutie pie.
13. He Really Loves the Fans: I can say in full confidence that Mr. Styles really loves the fans from tweeting them on their birthdays or taking a quick photo with him. #Goals
14. He Really Loves His Mom: I think I read somewhere that the way a man treats his mom is how he will treat his lady. If this is true, then ladies we are in LUCK. He has been spotted taking his mom to lunches and dinner while on break from tours. He even walked her down the aisle on her wedding day. Be still my beating heart.
15. He Kept His Cool when Taylor Swift Called Him Out at the MTV VMAs: Oh no she did not just say that. My jaw dropped when Ms. Swift called out Mr. Styles at the 2013 VMAs when she won for Best Female Video for "I Knew You Were Trouble." When the camera candidly panned to him, he seemed cool, calm, and collected while chewing on a piece of gum. Funny, considering he was four years younger then Ms. Swift at the time. Also, probably the only time I wish I was a piece of gum.
16. He hates buttoning his shirt. Fine by me.
17. He talks in his sleep. Also, fine by me.
18. Mr. Styles sleeps naked. Once again, fine by me.
19. His smile.
20. His skinny jeans.
21. HE LOVES TACOS.
22. His Tattoos: Tattoos are a way to my heart and Mr. Styles is rumored to have over 50 of them all over his beautiful bod. 50x the amount I already love him. There are even sweatshirts on Etsy designed with his tattoos on them…that I might have…on right now…
23. HE HAS FOUR NIPPLES!
24. He is sweet as pie and has been seen thanking the sound and stage crews on their tour!
25. His eyes!
26. His twerking!
27. His love for bananas. One time when I was 9th row at a One Direction, I saw a sign made by a fan (me) that said "I HAVE BANANAS" and she (me) held it up proudly for Mr. Styles to see. She (I) want to think he did see it.