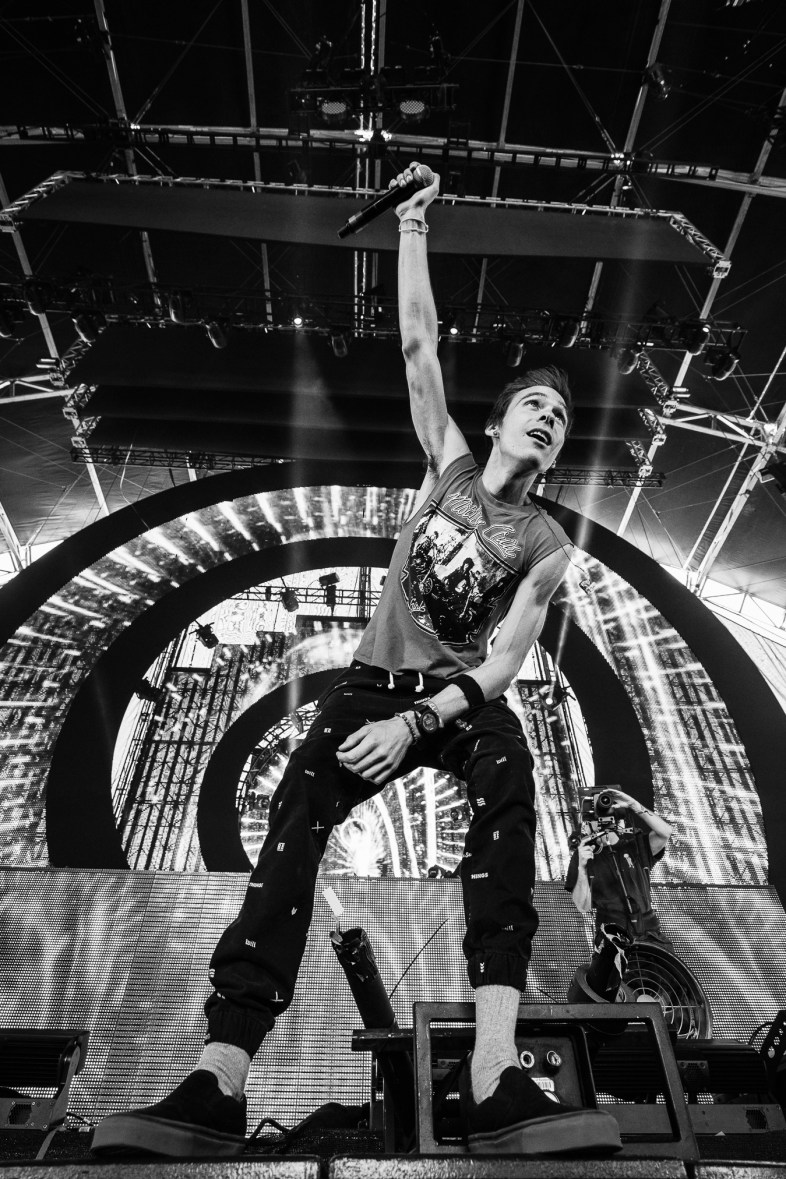 Matthew Koma is an artist and the artist working alongside your favorite artists: he's written and produced for the likes of Bruce Springsteen, Shania Twain, Alesso, Britney Spears, Tiesto, Sebastian Ingrosso (of the Swedish House Mafia, if you're perpetually clueless like me). A master of words and melodies, he worked with Zedd on a little song called 'Clarity' that you've definitely danced to, unless you never went out in 2k13. And even then, you'd probably catch 'Clarity' on the radio circuit, or TV, or anywhere — Koma's magic is making the kind of contagious music that transcends the place it's supposed to be played in.
spotify:track:1LI97YwfFUwWKhFLfN9J2D
His lyrical touch brings EDM and dance to your bedroom as you agonize over a breakup, his DJ set at Coachella had the typically zoned-out electric daisy crowd sober, sweaty, swaying and shouting before it was even 12PM — the dude's got the 'it' that makes people emote and move, regardless of setting. Like the best music should.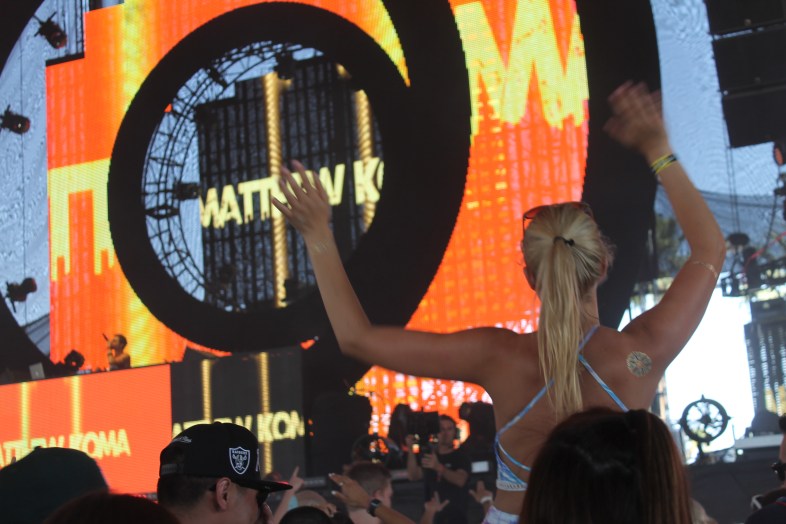 And he's ready to show you what he's got, all on his own with a solo album coming out this summer. We got the chance to ask him some ridiculous/regular questions. He's, as one might expect, an articulate and thoughtful person who was as enthusiastic being asked about his new album as he was sweaty make out songs and emojis. Without further adieu, get to know the guy whose music you feel like you've known your whole life:
Thought Catalog: Why is your watch stuck on noon?

Matthew Koma: "It's my favorite time of day, it's been stuck there since I bought it. From noon, if you have a shit morning? It can only get better. If you have a great morning, it could only get better."
As a lyricist, who are you inspired by? Poets, authors? Other artists?
"I'm hugely inspired by other writers, poets, and artists — it's an amazing time in dance music to be able to marry such an emotional genre with a completely different vehicle that's equally as emotive and connects with people. For them to coexist when they haven't previously is a really cool thing.

I grew up loving Elvis Costello, who twists a word in ways that make you sit there and scratch your head or laugh out loud. Bruce Springsteen, for totally different reasons. Taylor of [the band] Dawes, I think he's one of the greatest writers of our generation, a storyteller who's finding way to tap into something really simple but in a way no one's heard before. I gravitate towards that a lot, things that are easily connectable or easily relatable, but in a less obvious way. Leonard Cohen, I'm a huge fan — poetry, music, and words."
TC: I've seen a lot of sweaty people make out to clarity. What are like, your top make out songs?
"I wouldn't make out to it [Clarity.] I get why someone would, but…I wouldn't make out to it. I'd probably opt for more roller rink type mix tape make out, like '50's or '60's, we're listening to the Ronettes, Buddy Holly, I'm asking you to go steady type of mixtape. But I definitely support people who make out to like, R. Kelly. Or 'Clarity.'"
TC: Ari loves R. Kelly. Well, his music.
"Right. Trapped in the Closet? Come on. It's definitive."
TC: We are very smart and feel like we know which mode of communication says the most about a person, so: what are your top used emojis?
*long pause*
"If you're gonna ask a complicated question, I'm gonna give you an answer…okay: salsa dancing lady. Sushi. The manicure. Grandpa. Santa Claus. I love sushi. It's usually sent to be celebratory."

TC: Tell us about your new stuff — are there any collaborations you're stoked about?
"I just finished making my album, it's out this summer. So it's soon! There are no collaborations on the record, I think because I've done so many things in conjunction with other artists and producers that it felt like it was time to really release a body of work that was mine, just my statement. I kept it purposefully focused on me to keep it cohesive.

But I do have collaborations coming out with other people, just not on my record. I've been kind of all over the map lately, I've done stuff with Dillon Francis, Flux Pavillion, produced a bunch of Shania Twains new album, Britney Spears' new record, Rivers Cuomo of Weezer — "
TC: That's eclectic as hell, I mean, I think we were both surprised to hear Shania Twain. Which genre are people surprised to find out you've worked in?

"People are pretty surprised when they hear I've worked on country music, or Bruce Springsteen. I think in general, people associate with whatever they were introduced to me by. It's been a learning process across the board and there will be a slow release of the different stuff, from all sides."
TC: Okay…so most importantly, which five emojis describe your new album?
"Oh, it would be a bitmoji, like one of me. But the one that says 'Date Night,' and has sunglasses. It's a sexy record, it works well for dates. For getting a date. For a second date. For everything."