As a (sort of) proud functional hot mess — someone who can take care of themselves and others, but is always three steps away from saying screw it and moving to the woods or beach or anywhere that doesn't give me the opportunity to spend three hours on Wikipedia — I am (sort of) proud to present these non-lifehacks. They are helpful tips for lazy people who realize that 'lifehacking' is a pretty dumb concept to begin with. Everyone is bad at life. Here are a few ways to be less bad at it.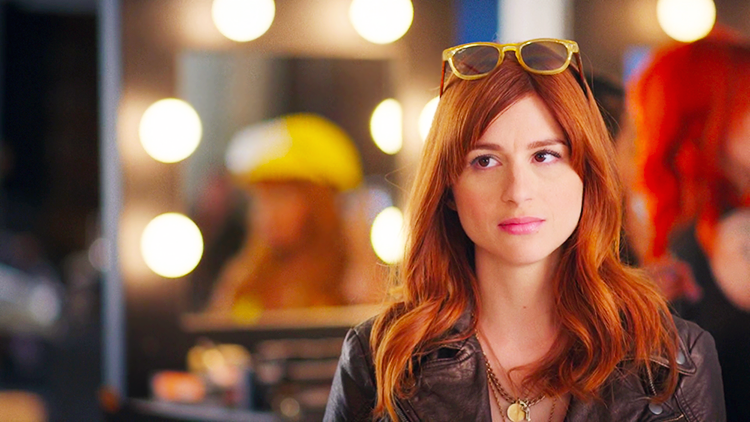 1. Buy a pack of two toothbrushe: keep one in the shower (propped up on a stand so it doesn't get totally gross) and one outside of the shower.
2. Buy cases of water and Brita products — never be without water or you will stop drinking it for five years.
3. Keep a plastic bag in your car for trash, because you know you won't actually remove it from the car. While you're at it, throw Lysol wipes in your car too, and hit up AutoZone or Amazon for an emergency roadside kit (complete with jumper cables for when your battery dies when you forget to turn your lights off), extra coolant, and extra wiper fluid. Learn to change your oil if you're feeling industrious, or stockpile coupons. Invest in AAA roadside assistance if you can, and never forget that a AAA membership gets you a discount at certain hotels. Cash in where you can, man.
4. Drive-thru Panera Bread for breakfast, lunch, or dinner: not depressing, discreet, and not as terrible for you as other fast food.
5. Taco Bell drive-thru at any other time: depressing yet discreet. And affordable. And not as terrible for you as some other fast food,
6. Face wipes: Neutrogena, Almay, or whatever brand you kind find cheapest.
7. Paper plates, plastic cups, and plastic cutlery: undoubtedly worse for the planet, undoubtedly better for your psyche than a sink full of dirty dishes. Be environmental elsewhere.
8. A dishwasher. Try your best to get hooked up with an apartment with appliances, it's worth it if you can swing it.
9. If you can't get that dishwasher hookup, buy two chrome-looking, metal-like (but not rust-burdened metal) dish drying racks on Amazon, Dawn soap with oxy, and a stockpile of sponges and rubber gloves. Always use rubber gloves and crank your water to sterile levels of hot. Your nails will thank you, your dishes will be clean, and your drying rack won't be tiny, ugly, and plastic.
10. Rollerball perfumes, baby powder, and a travel sized deodorant for your purse. Buy three of each, throw some in your car. Never be self-conscious after you forget deodorant or hair-washing again. The baby powder helps with being sweaty and human.
11. Moisturizer with sunscreen in it. Face especially — no excuses and on the daily. I wish I'd done this my whole life, because my friends who did already look a little better than me. Can't replace your skin, it's your largest damn organ, what more do you need to be told before you take care of that shit, right? Apparently I needed to be told 5x a year for 24 years before I did, so please change your game up now.
12. Post-shower but pre-getting-out-of-shower moisturizing with coconut oil. Trust. You will smell like cookies and you won't be greasy with cheap lotion and its evil added ingredients that end up pilling and rolling off your skin like lint-skin-dirt.
13. Sally Hansen's Strong As Nails topcoat. Nails like teflon, bitch. Sorry, dudes — you can use this too, so long as you want your nails to be strong and you're comfortable with comments about their shine.
14. Amazon. Prime. For only like, $10 bucks a month, you get free shipping, a video library of prettttty great movies to stream, and the convenience of ordering all the shit you constantly run out of, forget, and hate yourself for forgetting: Q-tips, toilet paper, paper towels, dish soap, aaaaand everything else. Don't play yourself, this is the most 'worth it!' modern convenience out there.
15. Vaseline, Neosporin, and Bactine on deck. Vaseline is the ultimate moisturizer, Neosporin works as a skin/acne treatment, and Bactine will clean up the biggest and smallest wounds without making it sting like a bitch.
16. Use nail polish remover to spot clean your laptop keys of makeup—this worked for me in high school, can't tell you if those keys turned out okay or not later.
17. Seltzer instead of soda. Mad seltzer, flavored with fresh fruit if you're feeling zesty — like, just buy a large thing of plain or fruity seltzer and bunch of lemons. You'll feel extravagant and bougie for less than $5.
18. Mad washcloths. Buy two packs of ten to twelve washcloths: use two a day, one to wash your body and another to dry your face. Throw them in the dirty laundry after, wash a load of your regular post-shower body towels with the used washcloths at the end of the week. Your skin will be clearer. Once again, this feels lavish and spa-like as hell to a lazy girl, and it's super low cost and low effort in the long run.
19. Electric tea kettle, or stovetop tea kettle if you're into feeling quirky and old-timey: drink hot water with lemon for health, tea for relaxation, health, and coffee-quitting, and use boiling water to make a bunch of semi-healthy, quick meals in this life. This is a dorm and apartment essential, think of a
20. A reusable to-go mug thermos situation, one that doubles as a water bottle if you're into multi-purpose situations and washing the same thing over and over (glass with a silicone casing is good for this, I think). Aaaaand recyclable paper to-go cups with plastic lids for when you just don't feel like washing it. Aaaand that case of plastic water bottles I suggested earlier, you know, the one that you bought and shoved under your bed because you're smart as hell.
21. A portable phone charger and/or several bases and cords on deck. Purse, car, pockets: put them everywhere. Hot mess motto: keep calm and always have your phone charged for when you can't keep calm anymore and need to freak out and call someone. Then carry on.

For an even hotter mess, follow Crissy on Facebook