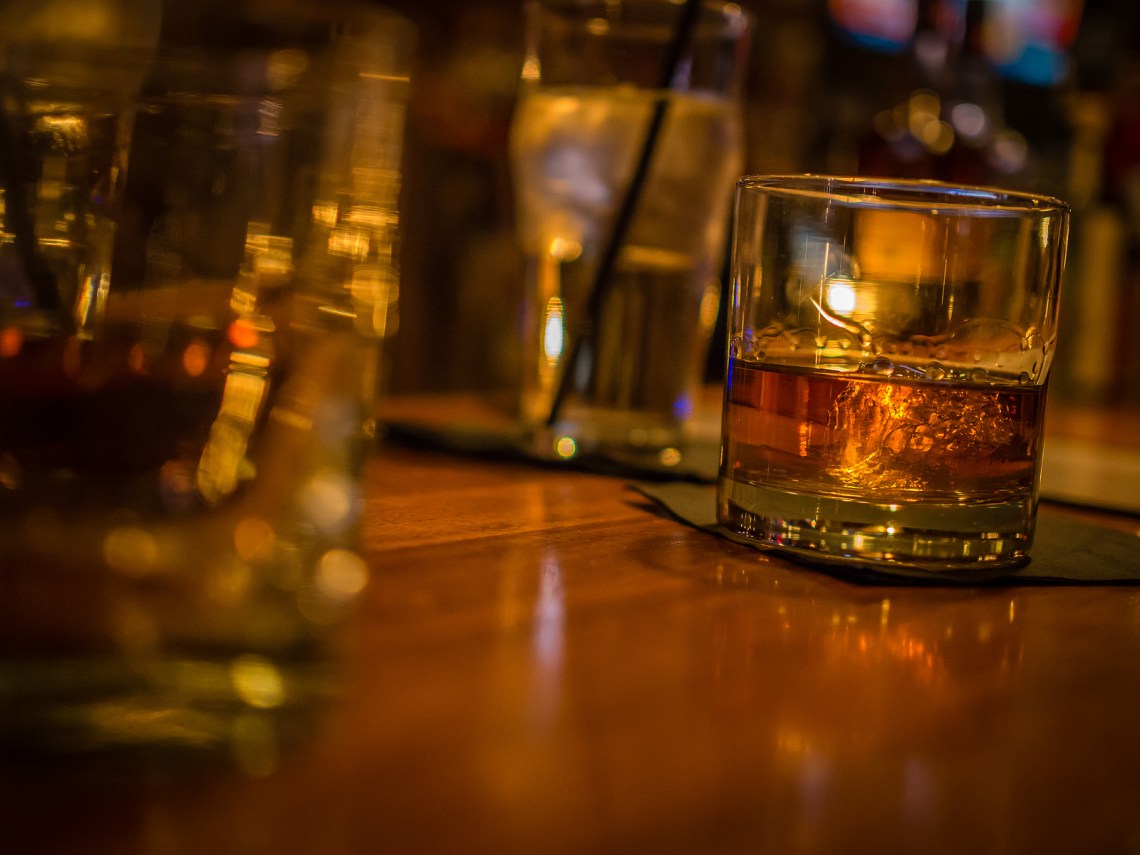 As an Eastern Kentucky lady, there's nothing that makes me more proud to come from the Bluegrass State. We have bourbon, horses, basketball, tobacco, mountains, heritage, culture and amazing food. All of these wonderful things that go hand-in-hand with Kentucky life also have a profound affect on Kentucky women. As products of our surroundings, our heritage and our raising, we are just generally awesome and kick a lot of ass…literally.
1. Kentucky Women will literally kick your ass.
Most of us grew up with many brothers, sisters, or (in my case) cousins that forced you to develop a thick skin and stick up for yourself. I had been beat up and cussed at so many times before starting public high school there wasn't a damn thing anybody said or did that could scare me. Literally, Kentucky women don't care to split your wig. It's in our blood. We are scrappy.
2. Kentucky Women know basketball.
Kentucky Women can name off basketball stats, rosters, starting line-ups, and tell you the names of the entire coaching staff along with the names of their families and children. Kentucky women really, really love their basketball. This can be either UK or U of L. I'll leave out how I feel about women who support Louisville. Okay. I am a die-hard Wildcat fan. I cried to the point of illness when UK fell this season to Wisconsin in the NCAA tournament.  I cried to the point of illness during the press conference when seven of our boys announced they were going to the draft. I already know all there is to know about up and coming players who have either committed to playing next year, or have a chance of committing. I can name off every major event in UK basketball in the last 30 years and I am only 25 years old. Bottom line: we know our basketball, so don't so don't come at us like that.
3. Kentucky Women are amazing at tailgating.
Excuse me, but have you been to a UK football game? Basically outside of Commonwealth Stadium there is nothing but modelesque students and rich MILF'S running around in blue sundresses with cowboy boots, drinking bourbon in red cups, toting pounds of dips in monogrammed casserole dishes and drunkenly shouting the C-A-T-S chant at random cars. It's awesome. Same goes for every other college in the state. Hot women, loads of alcohol, lots of school spirit. What can possibly go wrong, right?
4. Kentucky Women drink straight Kentucky Bourbon.
Keep your white wine spritzers and your fruity drinks, we need grit, bite and burn. We'll take our Basil Hayden, Buffalo Trace, Knob Creek, Jim Beam, Wild Turkey, and for those of us who can afford to be fancy, Pappy Van Winkle. On the rocks. No, we don't need a chaser.
5. Kentucky Women aren't afraid to get dirty.
We really have no qualms about baiting a hook, riding a four wheeler, or getting in the bed of a truck to go fishing or hunting. The great outdoors is just a part of living in Kentucky, and not only is it in our blood, but it's expected of us, and we rock that shit.
6. Kentucky Women are beautiful.
Jennifer Lawrence. Need I say anything else?
7. Kentucky Women are natural equestriennes, and natural gamblers.
Obviously. I know most of you are googling "equestrienne" and I am super sad for you. We have the Kentucky Derby, Keeneland, and Churchill Downs. We love to ride horses, and we especially love to bet on them. I'd be lying if I said I didn't have an account at U-Bet (when it was open) where I would call in trifectas over the phone and have money deposited when I would win. This was often, because I'm a Kentucky girl and I can gamble like a man.
8. Kentucky Women are the kind of women you take home to Mom.
We may go out and have a good time on Saturday night, but come Sunday we are sitting in Church singing "glory hallelujah" with the best of them. Kentucky women are also brought up with a very strict code of conduct and natural manners. We are polite, respectful, intelligent, loving, kind, generous and delicate. We are also brash, loud, crazy, wild and free spirited. The thing is, we know when and where to display which qualities. Does that make us manipulative? No, it makes us smart.
9. Kentucky Women can cook.
There's nothing like trying a recipe that has been in someone's family for generations upon generations. I have a collection of my Grandmother's favorite, famous dishes that I try to perfect every chance I get. Scores of other ladies from the bluegrass state are in the same boat as myself. We just know how to cook. Fried chicken, golden, crispy and dripping with lard-grease. Rich pies with fresh picked blackberries and sweet strawberries from the vine. Jams, jellies and marmalade, canned to perfection. Fluffy buttermilk dumplings, and garden green beans. Now I'm just making myself hungry…
10. Kentucky Women are the best of both worlds.
Kentucky Women are the perfect combination of Northern tenacity and Southern gentility. We are all the product of melded cultures that make us unique. We are intelligent, witty, loving, strong and high spirited. We receive all the best qualities from the states around us, the cultures that have made their way to our state, and the heritage that we share between borders, and we've learned to use them to our advantage. Kentucky women really are magnificent creatures, and I am certainly proud to be one.