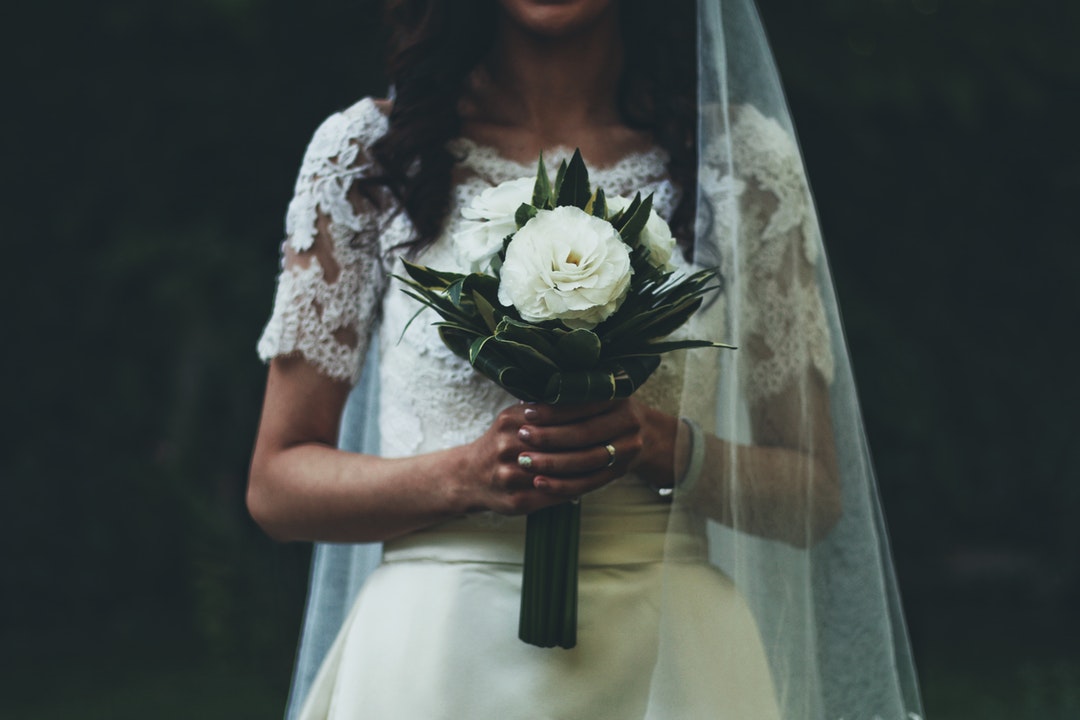 There are two things I never thought I'd do in life: travel to Portland, Oregon and fall in love and get through my wedding without my mom.
I traveled to Portland just a few short weeks ago.
Despite this being my second marriage, it's the only one in my opinion that counts. While I was a bride at 18 years old, I didn't handle any of these marital affairs appropriately. I made my invitations without the help of my mom – or my fiance. I didn't have a vision for what I wanted. My mom didn't even help me get dressed in my childhood bedroom the morning of, because she was so consumed with helping my half-sister zip up her hideous navy blue dress in the hallway.
When I got engaged this time around, I wanted my mom to be a part of it: dress shopping, picking out invitations, trying out flavors of wedding cake. When we planned the ceremony for two years after saying yes, it didn't cross my mind that my mom with Stage IV breast cancer would be the only one not in attendance. She died a year and a half beforehand, after the cancer metastasized in her brain.
I went and looked at dresses with my best friend and mother-in-law-to-be two months after she passed and it ruined the experience for me. It was too soon afterward. I felt like the weight of the world was still resting on my shoulders. The entire year I was met with a lot of pressure as to moving forward with the wedding, but what people failed to realize is how getting married was the last thing I wanted to do.
I asked my fiance to elope, so we wouldn't have this giant spectacle. I gave excuses to friends, to family and co-workers who all seemed so invested. I thought about buying my dress online, only to break down because it wasn't the magical experience I'd planned for. The closer the wedding crept up on me, the more I realized it's not about the wedding at all: it's about what the two of us are comfortable with as a couple.
My best friend and Maid of Honor said to me yesterday, as I'm in the car, driving to David's Bridal to look at bridesmaid dresses, "You know, we all know what this is like for you. You don't need to be strong. It's just us." I held back tears, trying not to smear the terrific job I'd done on my makeup. Her words struck me because it's the same thing my fiance had been saying to me since the year I lost her.
They say that weddings will never go as planned and boy, is that true. I get a lot of anxiety about picking out a dress without my mom because she's the only person I want to go with. This was supposed to be our moment together. It breaks my heart that I have to share it with someone else.
When you're planning your wedding, there will be a lot of opinions offered from those around you who want nothing but the best. But you, are the only one who knows what's truly best for you. You know what your heart can handle. You know what your likes are and what your dislikes are. At the end of the day, you can break customary norms or you can embrace them. When you lose a parent right in the middle of planning your wedding, you realize just how many moments and milestones they're missing. It's not other people's job to understand it, but it is their job to respect it.