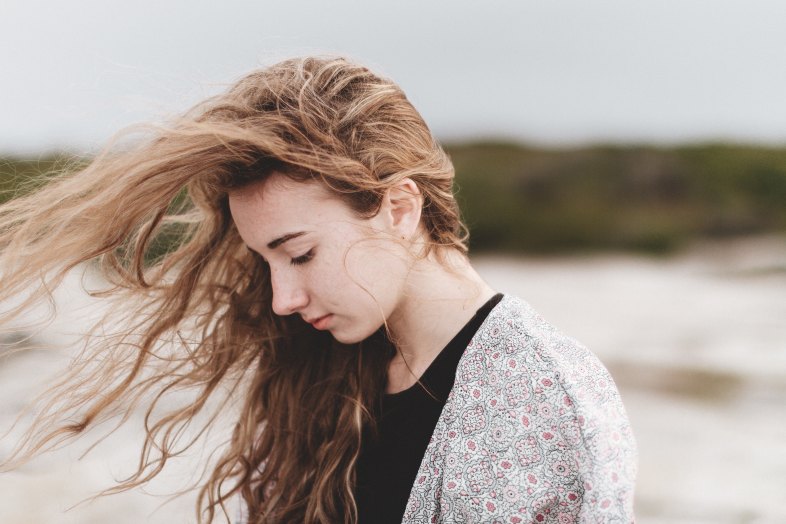 I'm having a hard time coping with all the milestones my mom will miss; Things like my college graduation, or my wedding, or when I give birth to my first child. My aunt recently told me that age is just a number but I think that twenty-six is too young to lose a parent.
At twenty-six, my life is not at a point that I'm proud of. At twenty-six, I'm still figuring things out. Should I move to Portland for a drastic change? What happened to my fantasy of living in the city that never sleeps? I wonder – as twenty-six year olds often do – what will become of my life? Where does this journey take me – and will I feel proud, will my mom feel proud of where the path ends? I have my fiancé; I soak up his love. He lifts me in ways I'm too uncomfortable to notice. He loves me with an insatiable appetite. In many ways, I try to convince myself that our love was one of the many reasons God told my mom that it was time for her to go; that her job was over and it was time for me to develop life with an entirely new set of supporting hands. And then, that rationality sets me down a different road. I'm held up on focusing on all the events my mom is inevitably going to miss – and the love I have – is all I have to cling on to that helps me cope.
I think about college and how I'm only a year and a half away from walking that stage in cap and gown with the Bachelor's degree my mom was so proud of me working toward. My mom's goal in life was to see my happy – not educated. She wanted to see my pursue my dreams – become the writer I had always so desperately clung on to; she wanted to stick around to see me pursue those dreams that have been spilling from my pours since I was young. Sure – college wouldn't hurt.
But, is success measured in diplomas and graduation caps or is it being able to fall asleep with ease at nightfall, not bogged down by bills or worrying that my life – this life – is meant and capable of so, so much more? I think of having children that I only hope contain a 10% sliver of my mom's wicked personality and her compassion. I think of them, and their smiling faces, with a level of innocence radiating off of them and it truly pains me, sending a burning chill down my spine that she will never get to meet them to my witness. It pains me even further to speculate that it'll someday soon be an opportunity my father, too fails to greet, because life is cruel, and once you lose one parent, it becomes accurately paramount that you'll one day lose the other.
On the other side of pain is the comfort that having children, endeavoring down the road of motherhood, in some unique and twisted way, keeps me tethered to her – and to a bond that I hope is reminiscent of the one I'm so desperate to hold onto. Motherhood keeps me tethered to her legacy.
To even have a glimmer of the hope that I could rekindle the spark that ignited our relationship satisfies me in a way it hadn't before she died. I don't know if I'm ready. I don't know if that pulse that fires off inside me when I see my best friend with her quirky toddler is because I want it – or if it's tied into something larger that I'm not strong enough to fight off. I don't know, at this precise moment, if this time next year, I'll feel the excitement of starting a family, or if I'll feel the twinge of regret that maybe I'm doing motherhood for all the wrong reasons. Maybe I'm doing it for her. Maybe I'm trying to cling on to an emotion I'll never feel again to fill an aching voice that will never heal?
Sometimes I'm truly skeptical that any of this happened; that her death is a vile nightmare that tomorrow morning I'll realize was false and her name will be flashing on my phone asking me to call her because God forbid I didn't answer my phone the minute she texted me. It still hits me on days like today, when I'm walking through the front door of work excited to share a bit of my day with her.
But then I realize. I have to convince myself, disclosed from reality that I can't really share the bits and pieces of my day with her – at least not in the way that I crave to. I can't hear her voice; I can't share her laughter. The blow sometimes stings. Other times the pain simply stabilizes. Sometimes, remembering hurts and I visualize her melting corpse six feet under. Sometimes I hate how gruesome those wretched thoughts truly are, and that it's just my subconscious thinking about a fact that truly terrifies me.
I try not to blame myself. I try not to hurt myself further by having these rabid thoughts about all the things she'll miss, and instead, I try to focus on all the moments we shared and smiled over. I try not to cry. I try out happiness, or at least a minor semblance of it. I try, only to find that sometimes it works, but half the time it doesn't, and that more than anything, I know I have to come to terms with all the moments lying ahead of me, convincing myself that they'll still be special, even if the most important person I shared things with, isn't here to see them.