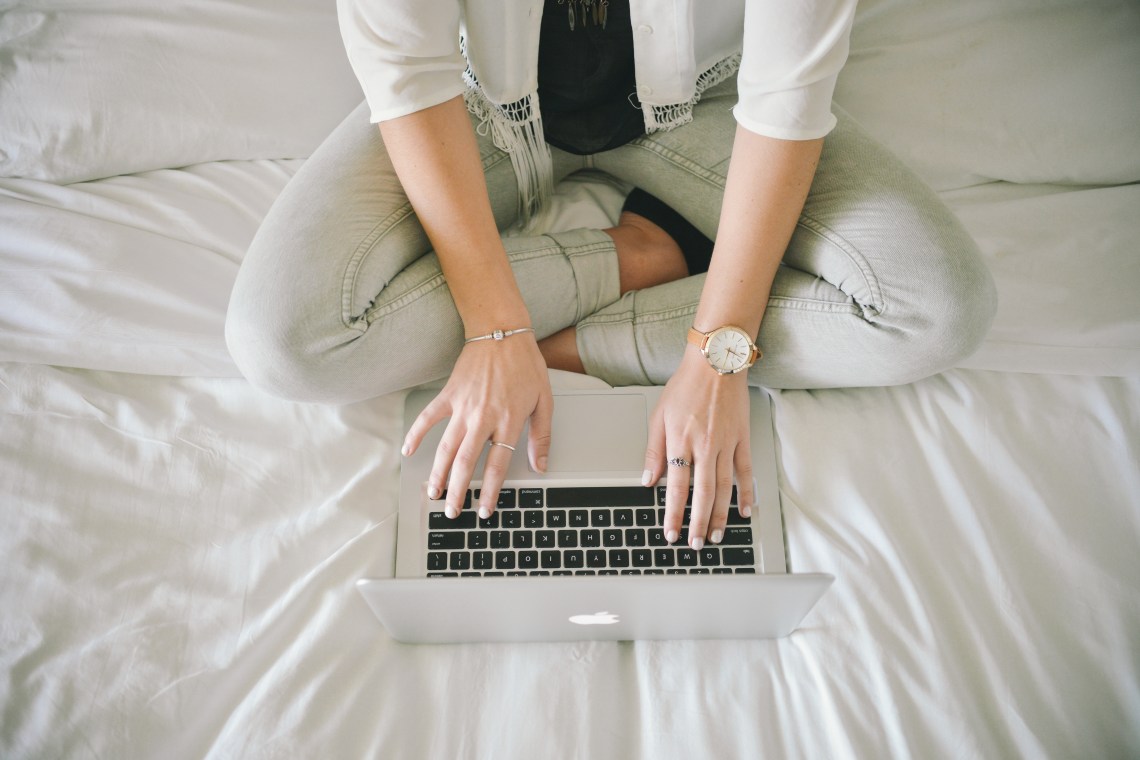 Listen, guys, I'm no stranger to harsh criticism.
As a published writer and author, being insulted by anyone who reads my work, is just an added bonus to being in this field. I've been called horrible names, told that I have no talent, that I'm a worthless piece of you know what, and everything in between. Really guys, I'm called an idiot for writing a listicle on how to know you're dating "The One"? Okay.
Every time I post something, I know that I am going to be slammed with insults over my writing first before I'm ever complimented for a job well done.
And, at first, that truth used to hurt me.
Nobody likes to disappoint others. Nobody likes to be insulted, or hurt, or told that what they are most passionate over is something that they should just stop trying at. For the first few months, I would read those readers' comments and cringe. They made me question my talent, but even worse – they made me question my self-worth. That was the worst part.
It wasn't until a few months ago that everything changed my perspective.
I was visiting an art museum and was standing in the middle of the contemporary section. The artwork – to most – was terrible. Nothing but scratch marks, and uncoordinated scribbles, words that made no sense in a better attempt at being incoherent were etched onto white canvases that made the entire room feel small. I stood there for fifteen minutes, and fell in love. I fell in love with the smooth way the brush stroked the blank canvas. I fell in love with the way the run-on sentences swirled across those paintings in a series of a cohesive struggle to make sense; to identify with its' audience.
"This room is so stupid," was abruptly blurted from the mouth of a teenage boy before storming out.
It was with his phrasing, that I realized what I had needed to hear.
Everyone's taste is different. Those paintings said something to me. I resonated with them. I identified with them. I looked at them with an inspiring and envious awe. The teenage boy – wearing hipster jeans, and a burgundy sweater – thought they were miserable. One piece of artwork, but two perspectives.
That's how it is with writing. We can spend all this time putting words onto paper that we hope will comfort someone else, but at the end of the day, we need to understand that it won't have that affect. Words are meant to stir up emotions. They're not meant to be revered by all, but admired by one: you. You are the one who needs to speak words that speak from within your soul.
You are the one who needs to find solace in them, comfort. You are the one who needs to feel a sense of gratitude that someone, despite their comments, even took the time out of their busy day to read your thoughts, your opinions, your restlessness that you know will sometimes be a recipe for disaster. Writing should challenge popular belief. It should challenge your readers. It should challenge you.
To have readers hate your work is only more reason why you need to do it.