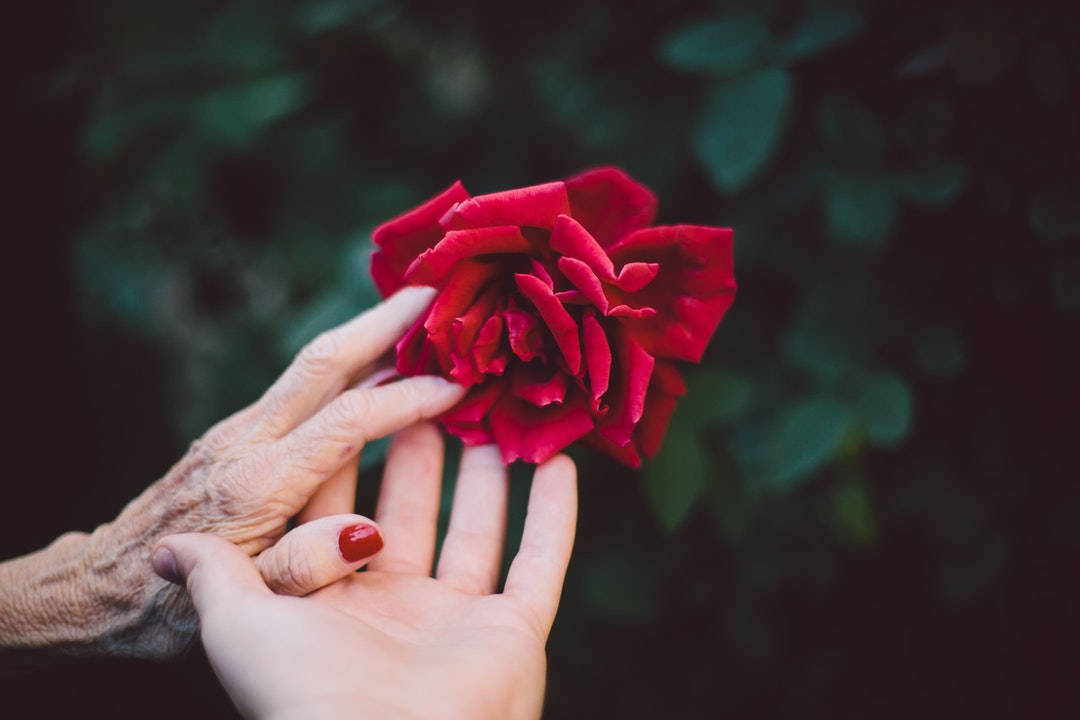 Second period. Health class taught by Mr. Baxton. Monday, April 28, 2014. 9:14 a.m. "Mr. Baxton, can you have Courtney Bygness collect her stuff and report to the office as soon as possible."
Ironically, on the day tornados were sweeping through our nation, a tornado made itself comfortable as it tore a path of its own through my heart.
As I made a break for the hallway, the last thing on my mind was what homework assignments to collect and which books to grab. Leaving everything behind to deal with another day, I made my way to the office as fast as my 13-year-old legs would carry me.
Upon my arrival to the office I begged the secretaries to give me the slightest bit of information to make sense of the situation I was thrown into. They weren't budging, "Your mom called and said it's best to wait."
By this point, a nervous breakdown with my name on it was in full swing.
"Carole Lee Bygness, 72, of Fort Dodge, died April 28, 2014 at her daughter Lisa's home. Funeral services will be held 10:30 a.m. Friday at Gunderson Funeral Chapel with Monsignor Kevin McCoy officiating. Visitation will be held 4-8 p.m. Thursday…."
4 years. 48 months. 208.571 weeks. 1,460 days. 35,040 hours. Not a second I've known what to do without you.
I'm not writing this to dwell over your passing, I've already had four years to spend missing you. Four years. If I didn't know any better, I'd be willing to bet it was Monday, the 28th of April, just yesterday. The pain is always just one step behind me, lingering over my shoulder, I wouldn't dare forget it.
My heart yearns for more time with you, instead I've grown to learn about you now that you're gone. I can recall countless encounters I've pleaded towards my father, inquiring more information about you. Although he never knows quite what to say, he tries and I'm grateful for that in the least.
I wasn't ever given much time to ensure that your pride had been instilled within me. Everyday is a guessing game, but I'm constantly hoping for the best. If one day, I am able to become a woman like you were, I'll know it's been a job well done.
As my grandmother, and as a woman you were truly one of a kind. Those who knew you loved you and those who didn't would've been better off if they had.
Once you had departed from the chronic pain of your day to day life, my world quickly revealed the beaten and broken aftermath left behind.
On April 28, tornadoes touched ground all over the midwest. On April 28, a tornado struck the family that once felt so very complete. The major underlying difference being, there were clean up crews on deck to help with the devastation of the tornado alley. Where were we to begin, once you were gone my world fell to the ground. After all this time I'd realized you were the one holding it together.
The days following without you were much like walking in the dark. The pain that my heart felt was like nothing I'd ever known. You were my first heartbreak and that's an experience I'll never forget.
"Oh, I'm in pieces, it's tearing me up, but I know
A heart that's broke is a heart that's been loved"
I'll never be able to repay you for all you've done, simply because it's something you can't put a price on.
I've learned an undeniable amount from you when you were with me, once you were gone I continued to learn from the pain. I'll cherish each lesson until I can no longer recite the advice and guidance given to me from you.
Each year hits me with the same realization that you're no longer here and you're not coming back. They say it gets easier, but it doesn't. At times I'm forced to stop and catch my breath, lost in remembering you.
I'm here face to face with the fourth year without you, as I sit back and reminisce on the times I was able to spend with you I'm forced to accept that there will never be any memories added to my list.
You're strong enough for the both of us, and that's what I admire the most. It's been four years without you, but I know it means four years closer to meeting you again.
I know you're raising hell up there in heaven, keep the thunder rolling.