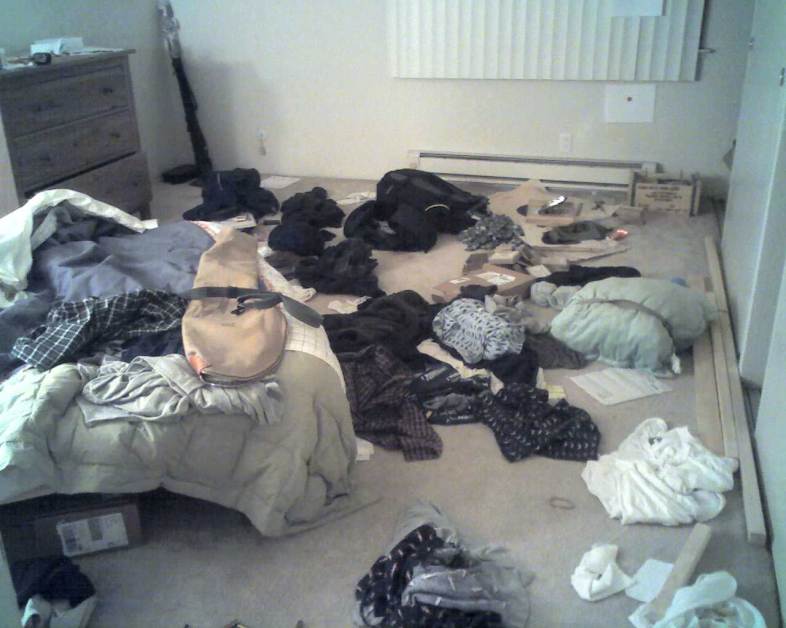 After graduating from Ohio University last May, I was thrown swiftly into what many refer to as the "real world." I was broke, I was scared, and I was also very broke. The remainder of my student loans had been spent on a top-shelf, six-dollar bottle of Dan Tucker whiskey (barreled in Kentucky, bottled in Cleveland).
I had goals, but most of them were short-term, like finding enough quarters in my couch to put gas in my car. I had dreams, but only when I took melatonin. On a scale from 1-10, the amount of debt I had accrued over the past four years was "a lot." I was scared. I was hungry. I was cold and alone. That all changed when I received a phone call from a familiar number. "Hello," I answered. "Cody, it's your mother. We think you should move back in with your original roommates…your parents."
Eight months later and I'm still living in the warm nest of the woman who quenched my first thirst. Due to the great deal of negativity attached to individuals like myself who have made the brave move back into their childhood homes, I've decided to take a stand. Here are my top ten reasons to move back in with your parents after college (and never leave again):
1.
Free cereal.
2.
The phrase, "That hits close to home!" will always be topical.
3.
Girls love dudes who are close to their parents.
4.
Leftovers (meat loaf, vegetable trays, prescription pills, etc.)
5.
Free Wi-Fi/cable.
6.
Nothing will make you feel better about a small argument with your significant other like the sound of your mom leaving your father "for good this time."
7.
Free cereal.
8.
It's literally impossible to forget where you came from.
9.
Your mom will keep you up to date on all of the important stuff! (Local bargains, the increasing size of the growth on your grandmother's back, the names of former classmates who are actually doing things with their lives, etc.)
10.
Free cereal.