This dude was amped up and ready to get laid. He thought he knew of the exact right girl he could Netflix & Chill with, so he sent her a text asking to come over: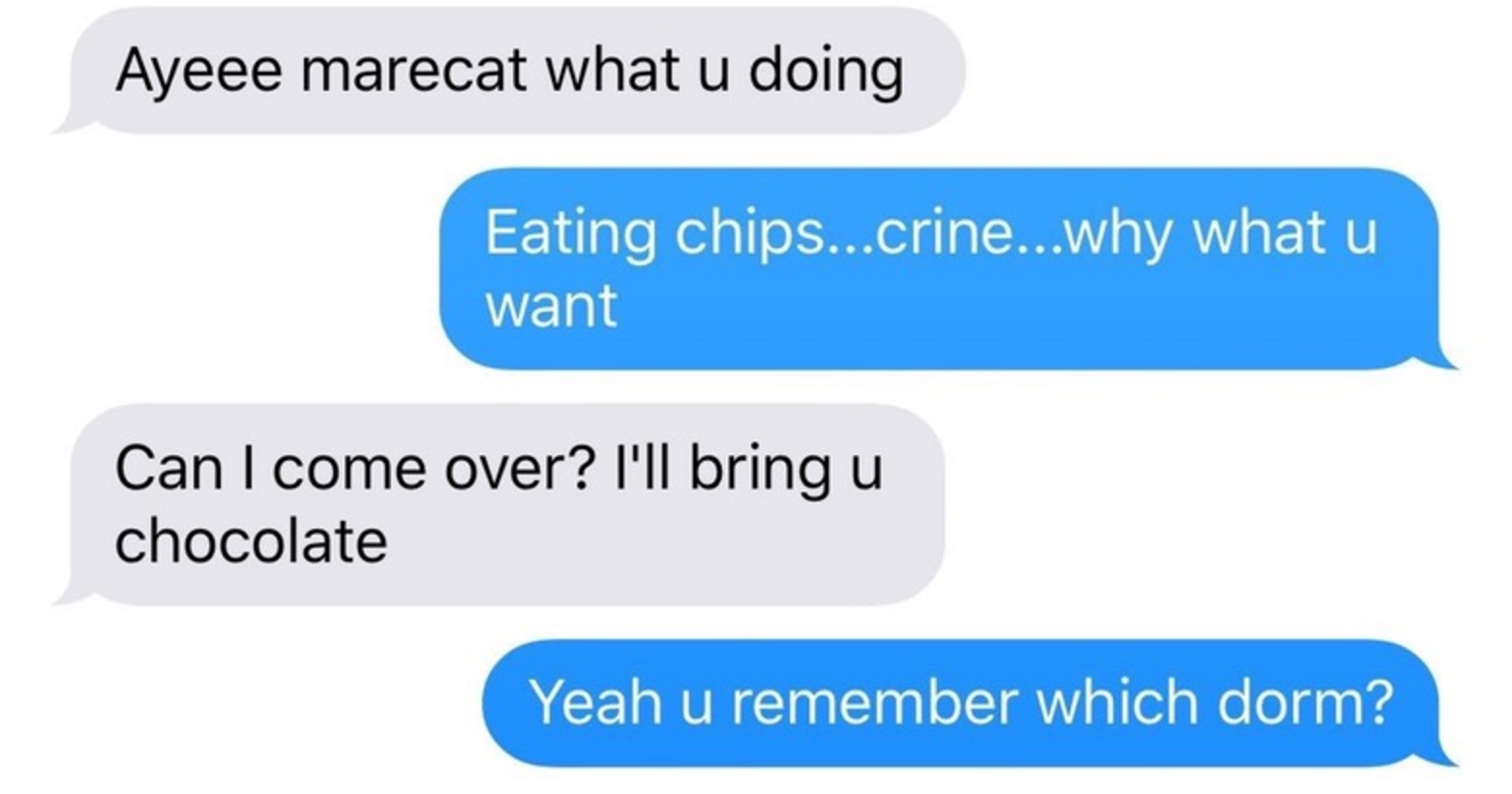 He even promised chocolate! So far, so good.
Unfortunately, as we learned from the Greeks — with pride often comes the fall. Hubris can slay even the greatest warrior, and this man definitely had some hubris when he texted his guy friend a celebratory message about his potential lay.
Expect, he didn't text his guy friend: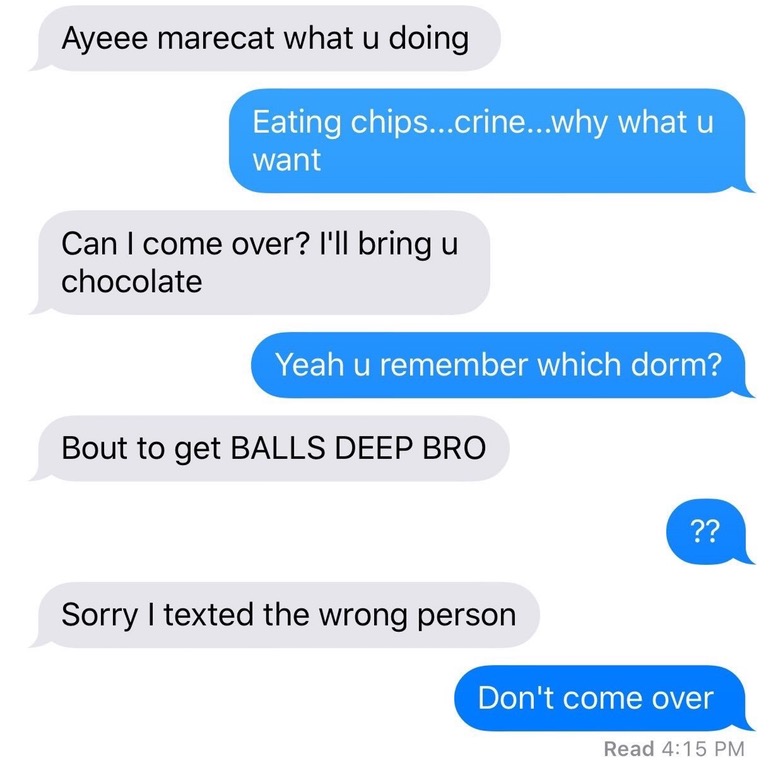 Granted, there was certainly no guarantee that by coming over our friend who have sex. His lady friend could find him unattractive, or he could be super awkward, or she could just be not in the mood. But he definitely shot any chance he had by not knowing how to use his f*cking phone.