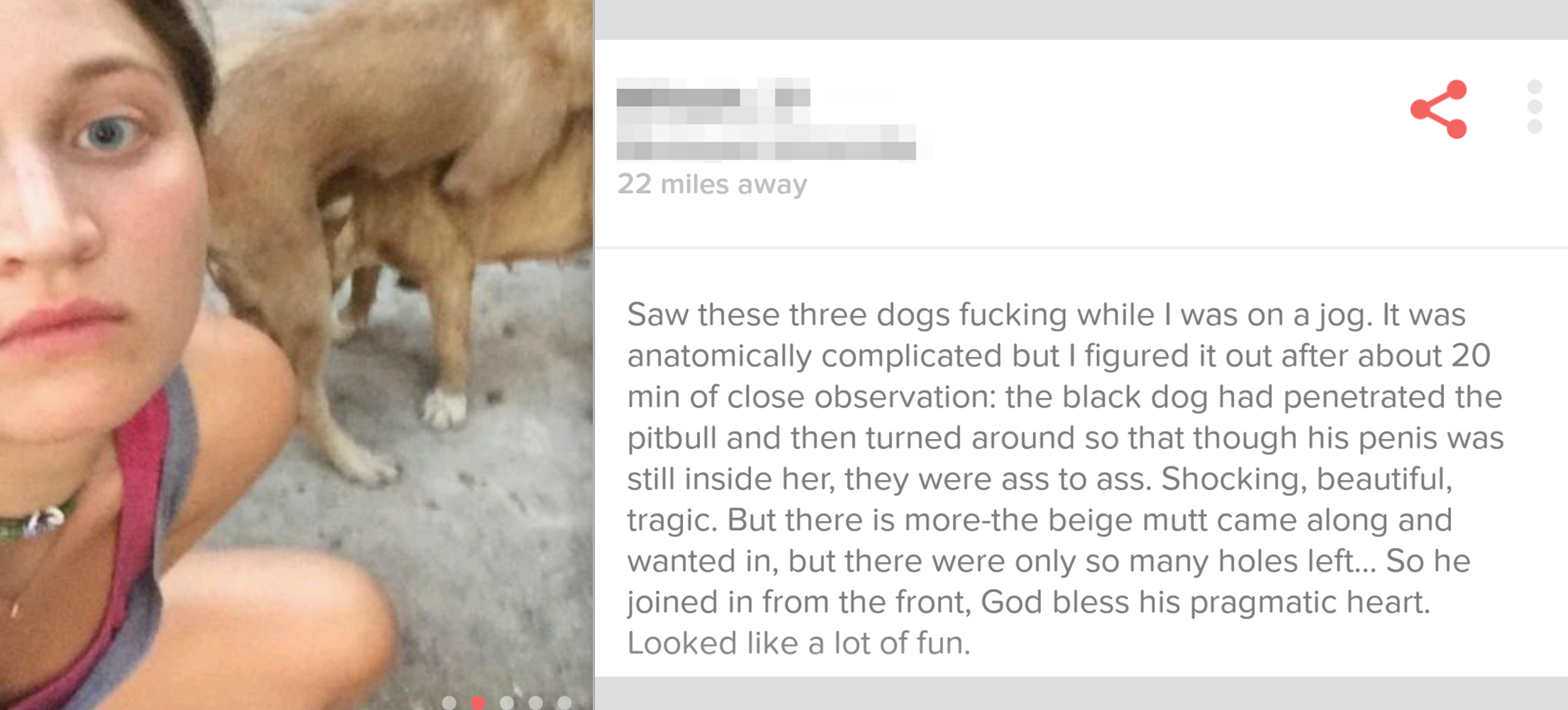 It's official: Tinder is hell.
I was holding out hope for a while. I actually met one of my old girlfriends on Tinder, but nope, Tinder is hell.
I could put up with the shirtless bros, and the nasty sexting, and the tone-death bios people think others are interested in. But this girl, and this bio, broke the camel's back — then ran over it, with a tank.
Her primary Tinder picture is of three dogs gearing up to copulate, and her bio is about giving us a summary of the picture.
Allison then proceeds to take some selfies with the randy canines — because, why not?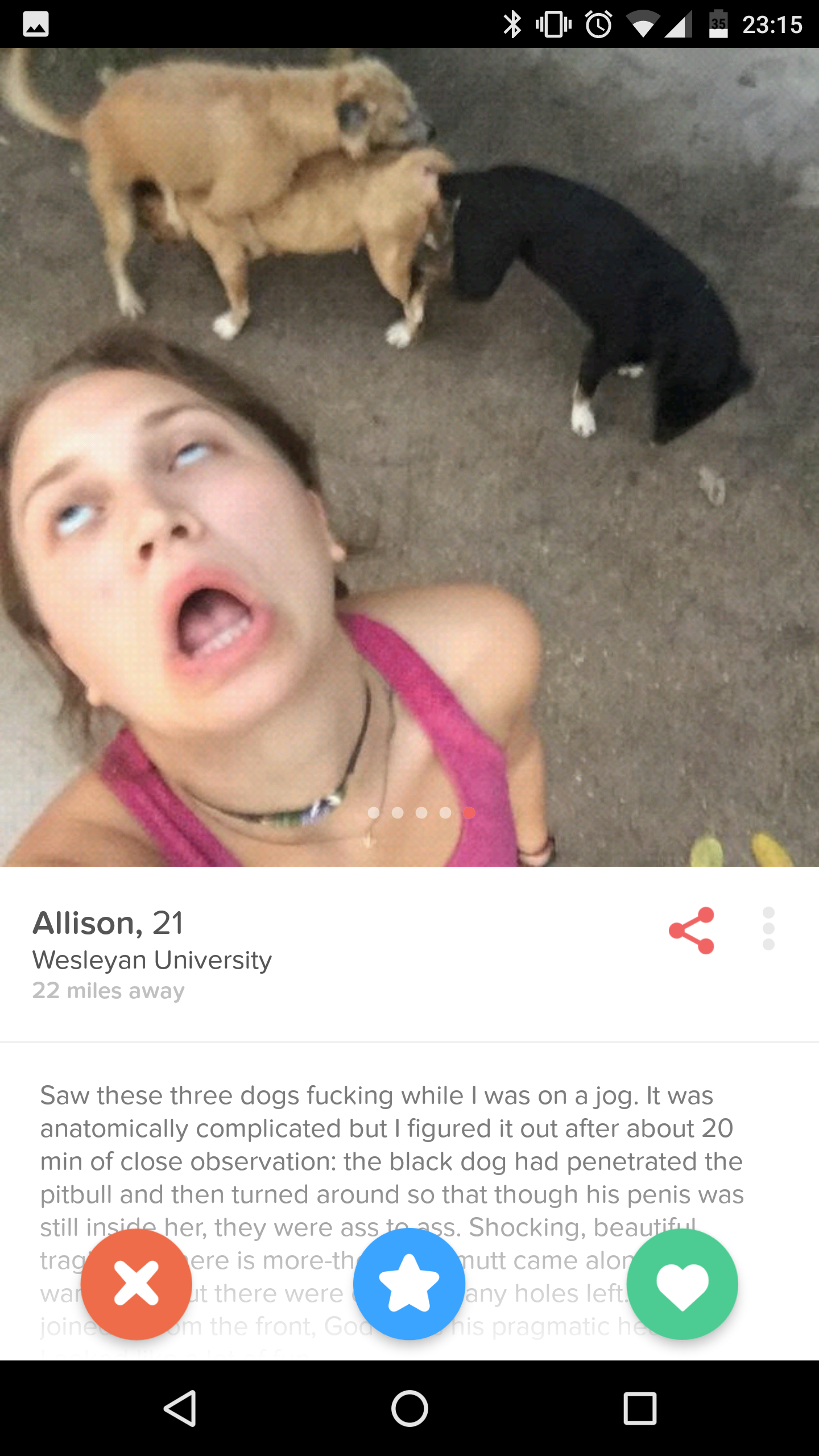 Like, these are her *only* other photos on Tinder.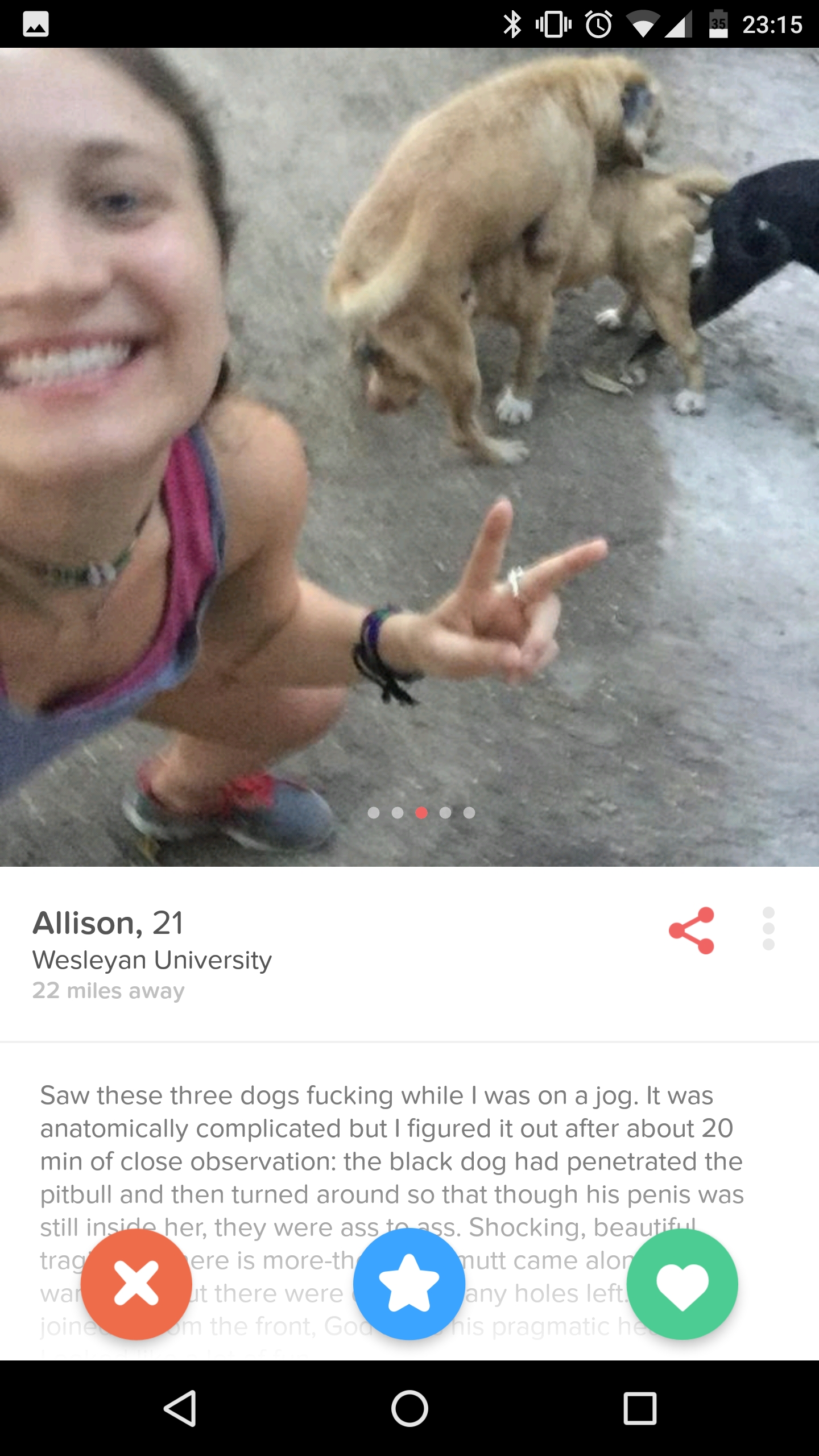 This is seriously the last straw. I am deleting this app.