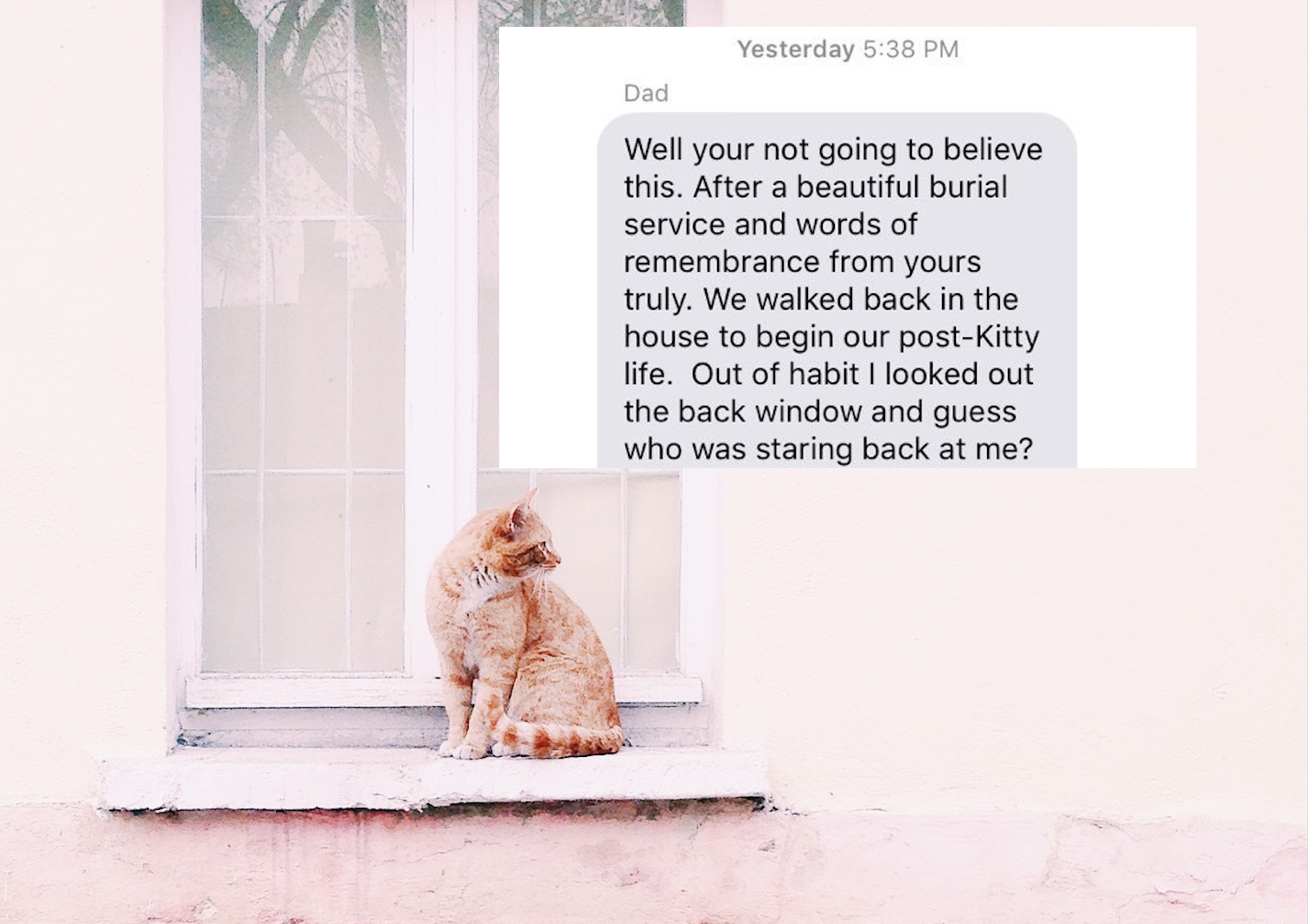 It all began in a group chat of a father and his two daughters.
Dad has to somberly tell his two girls that the family cat had run away, and while searching for it, they found her dead body in the road.
For anybody who owns a pet, you can imagine how hard this is. And the mother is not taking it particularly well.
The two girls are saddened, and they both reach out to their mother to offer comfort. But they are both dumbstruck when Dad texts the group convo next: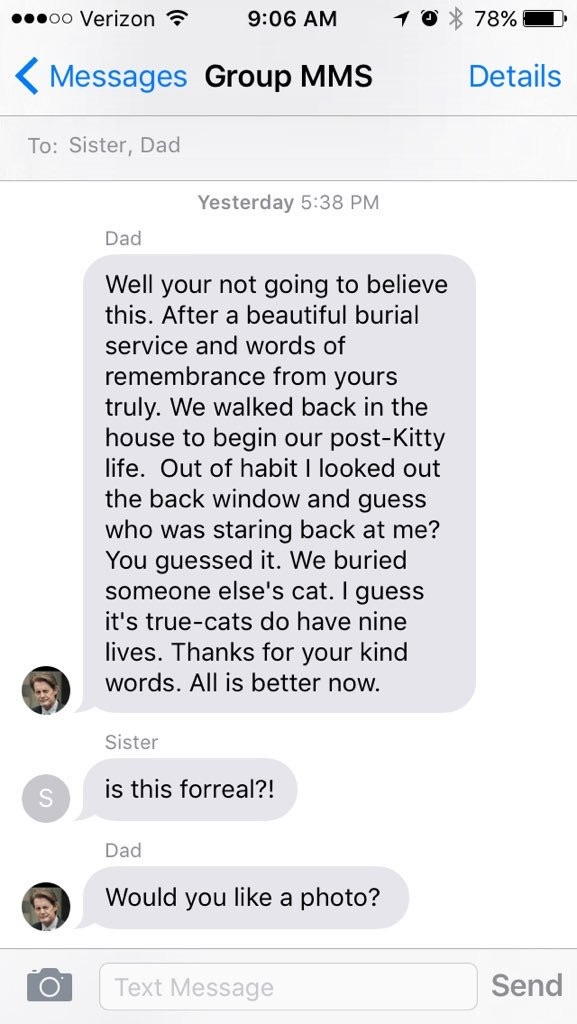 Like, what?? Somehow the cat isn't dead after all? They found someone else's cat in the road? How could they not tell???
Sure enough, there is the kitty — safe and sound! But wait, the entire situation somehow gets even funnier when Mom texts one of the daughters later that afternoon.
They buried a rabbit. It wasn't even a cat. SOS
At least the story has a happy ending!