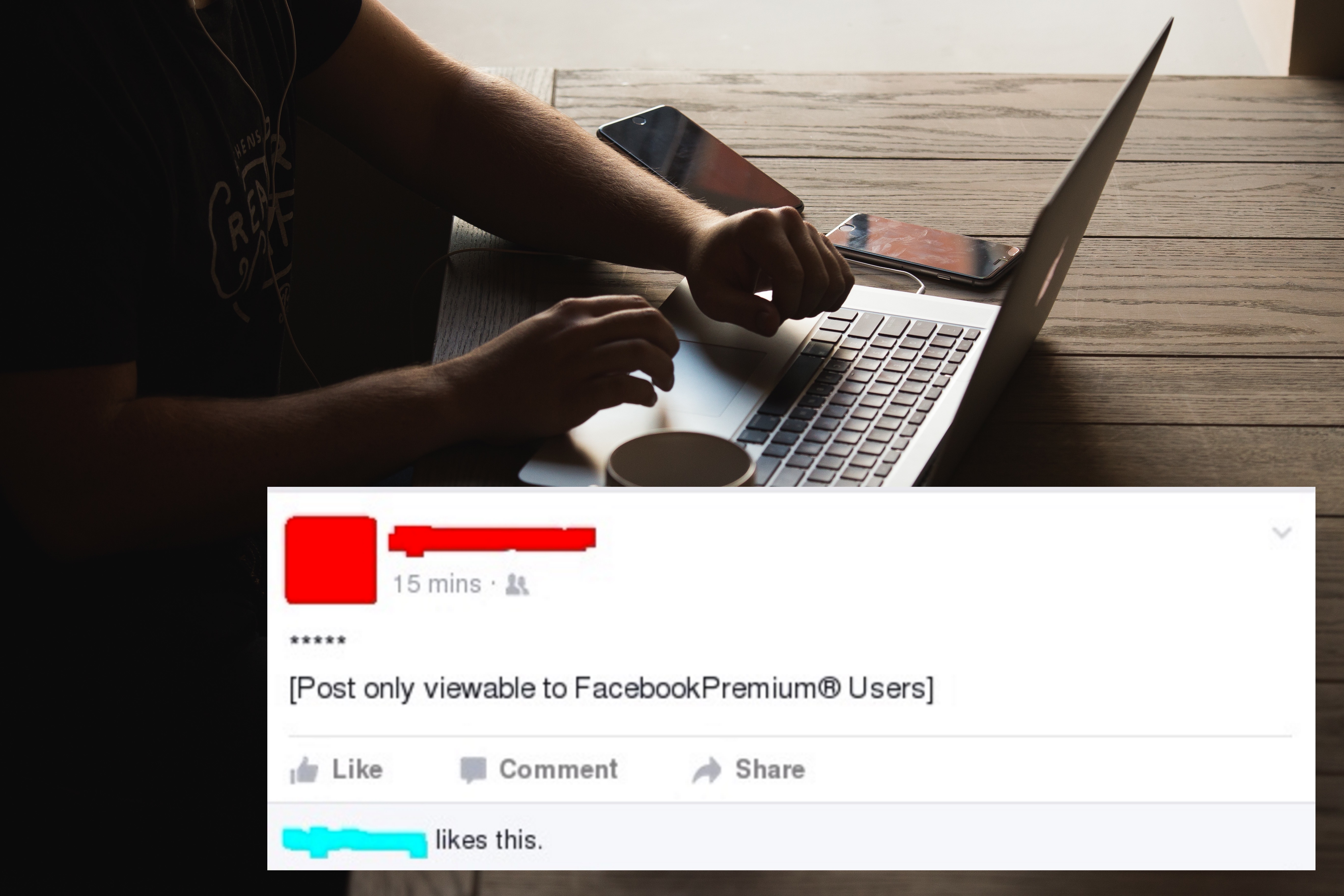 I think we've all seen some pretty ridiculous things on Facebook. We see family members bickering, political arguments that literally go on forever, and stupid photos that seem to show up in our feed every single day.
But if you needed one more confirmation that Facebook is home to some pretty gullible people, we have one for you.
As many of you know, there are CONSTANTLY scams going around Facebook claiming that you'll have to pay for the service to keep using it. People seem to fall for these jokes, no matter how many times they happen.
This Facebook user decided to play a spin-off of that joke. Pretending that there was some "premium" version of Facebook, he posted this status, and decided to watch what would happen:
Unfortunately, what happens next is pretty unsurprising:
Other people even started to join in on the joke, but the green facebook user just didn't get it!
Shaking my head, friends. I'm just shaking my head!