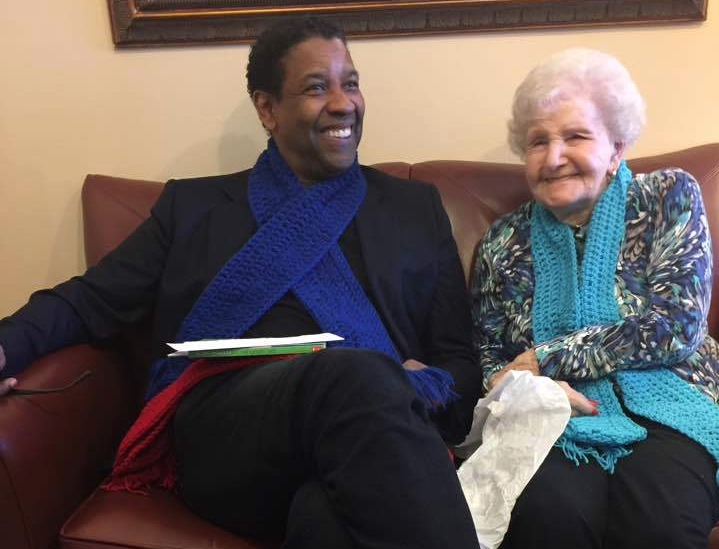 Meet this 99-year-old former librarian.
She worked at the Mt. Vernon, New York public library for over fifty years. During that time, she probably issued thousands of library cards to kids, including one to a young Denzel Washington.
After all this time, she claims to have remembered the little boy turned actor because of his unique name snd because, "he was the cutest thing!" She has followed his career all the way from when she first met him as a young, eager reader.
For a long time now, several different people have tried to arrange a meeting between the elderly librarian and Washington, but nobody has been successful — until now.
On her last birthday, she and Washington connected via a telephone call, and promised to visit when he was in town in December. He kept his word.
Before they formally got to meet, she took the time to knit him three different scarves. According to family, she knits one scarf every single day.
A very heartwarming story!