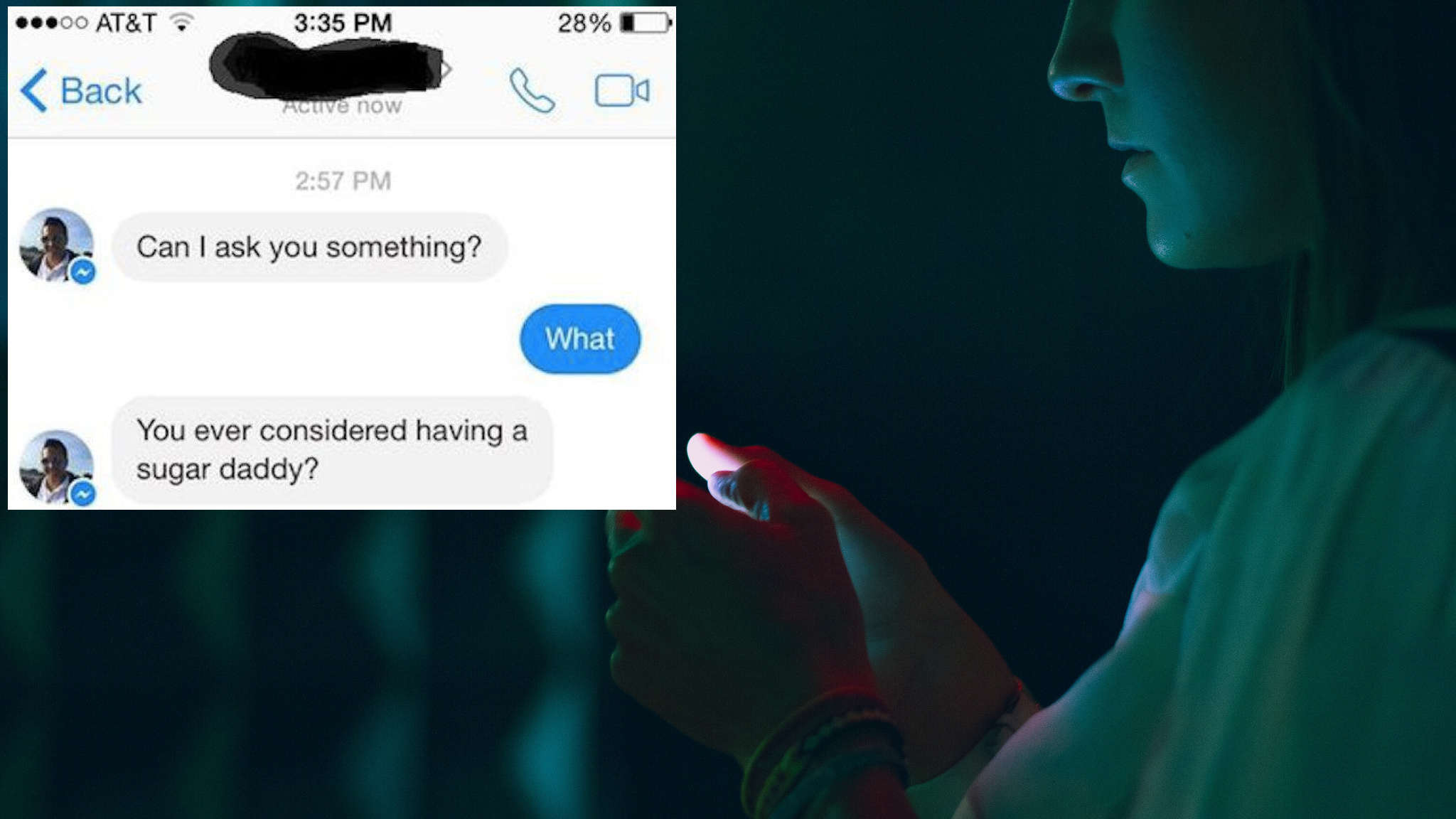 If you think you've encountered a narcissistic man before, buckle your seat-belt because this guy MIGHT take the cake.
This girl gets a Facebook message from a dude she barely knows. He immediately pivots the conversation to whether she'd like a "sugar daddy," hinting that he would be a good one for her. He says she is attractive, and so she should "take advantage of it,"
He accuses her of not being interested just because he is Latino. But wait, things get even weirder.
"You should be interested in meeting people," he says.
Maybe she is interested in meeting people, but not creeps who just randomly appear in her Facebook messages…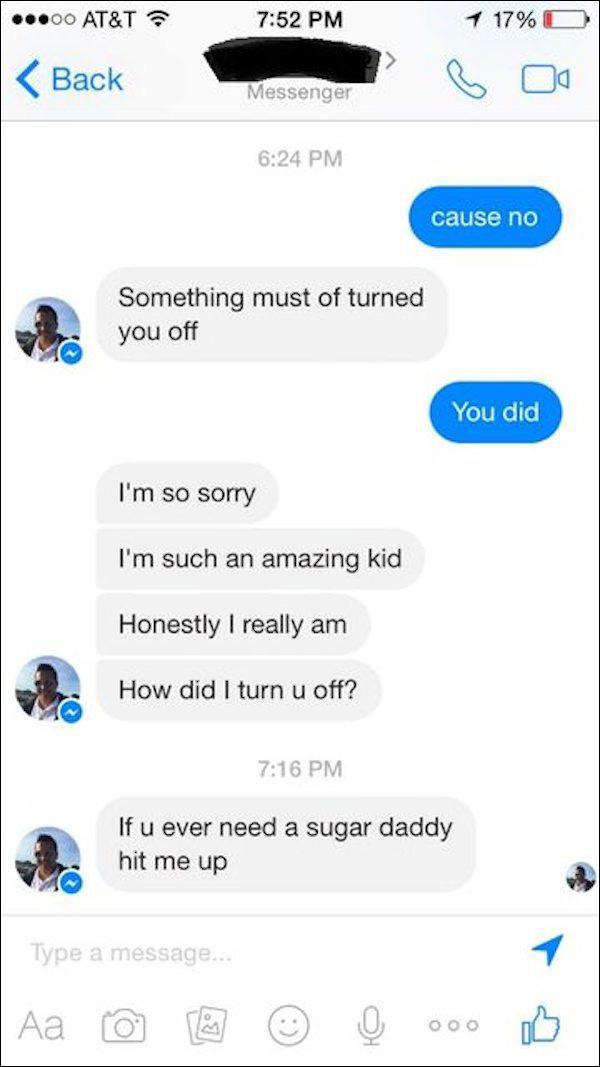 This guy just can't take no for an answer!
Because this conversation is so bizarre, the girl posts the screenshots of the convo on social media. Like, who wouldn't? Unfortunately, this just sets him off even further and he threatens to call the cops.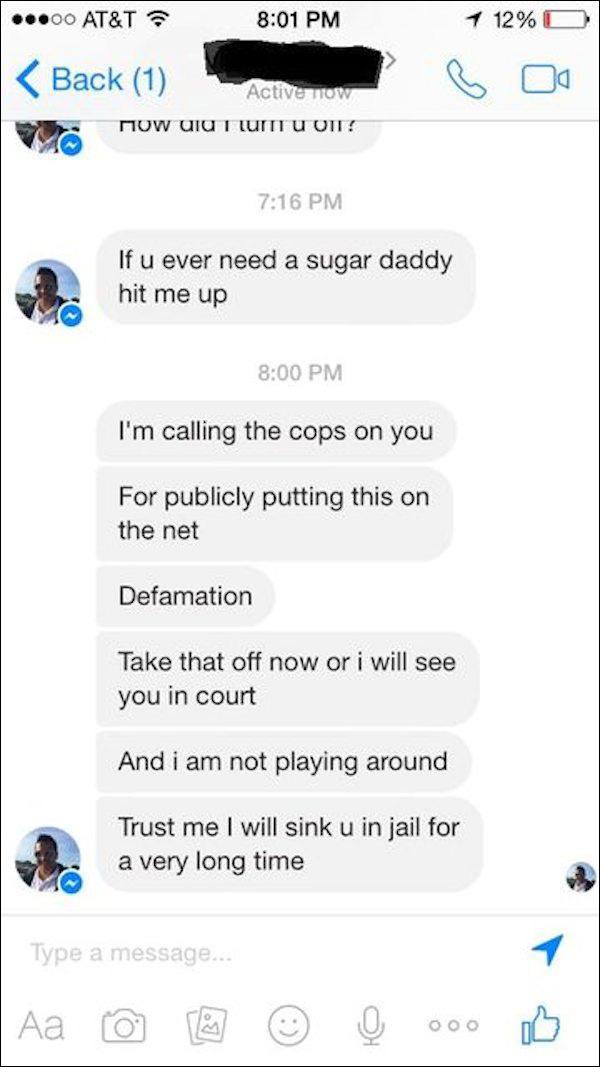 I don't think this guy has studied very much law…
To re-cap, this dude randomly slides into a girl's messages and asks her to be his sugar girl. She firmly says no, and he harasses her about why. Then he threatens legal action because she posts screenshots of the exact things *he* said on social media.
What a narcissist. Shaking my damn head.