We just finished Christmas 2016, but one year ago after Christmas 2015, someone was a very unhappy camper.
@BlockedHarry threw a tantrum on Twitter because they didn't get what they wanted for Christmas. They apparently asked their parents for a brand new top-tier Macbook, and instead, they gifted a glass chess set and $7,500 instead.
"Harry" didn't feel this was an appropriate gift after they explicitly asked for a Macbook: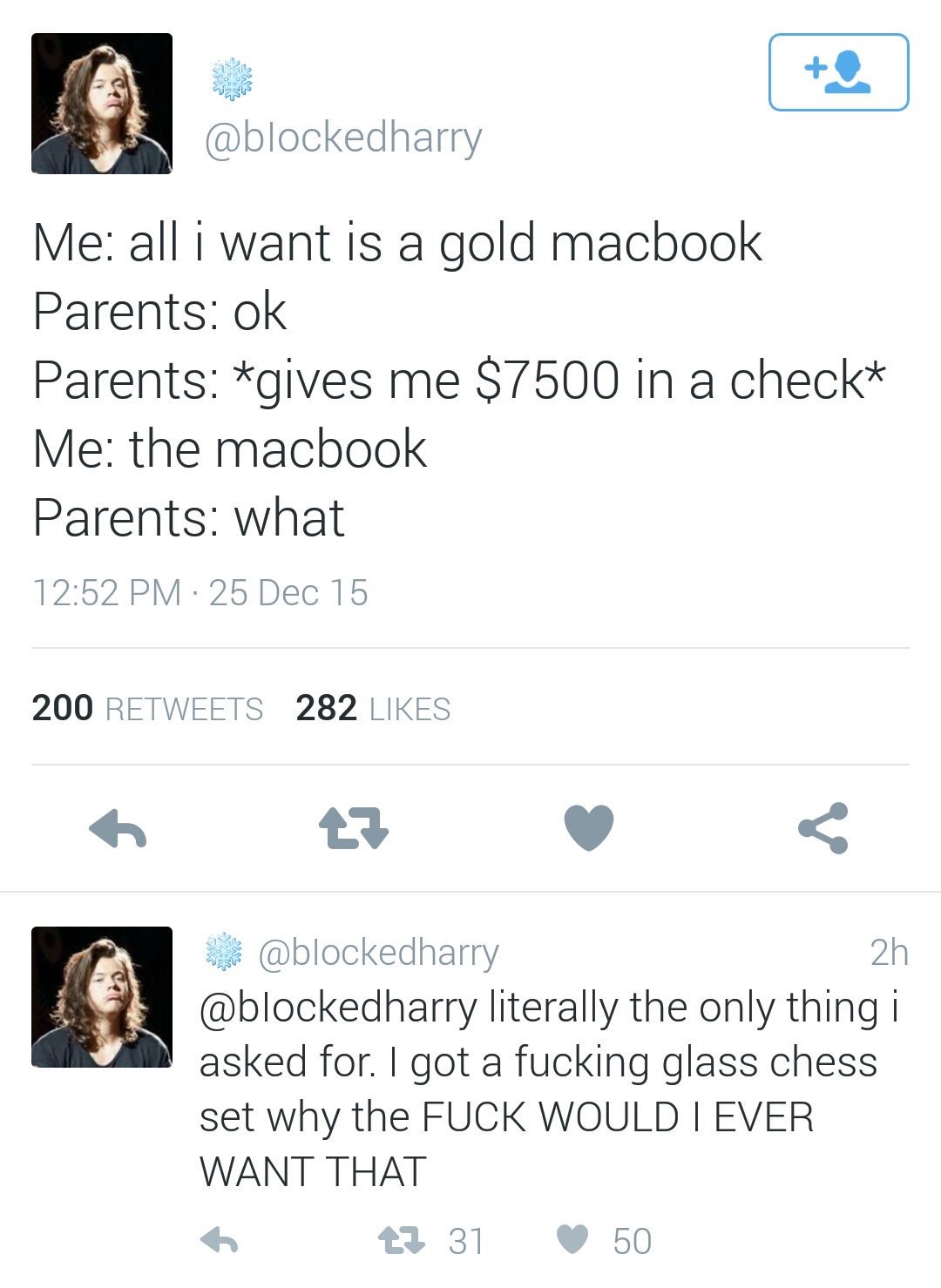 Nobody understood this reaction. And people said so: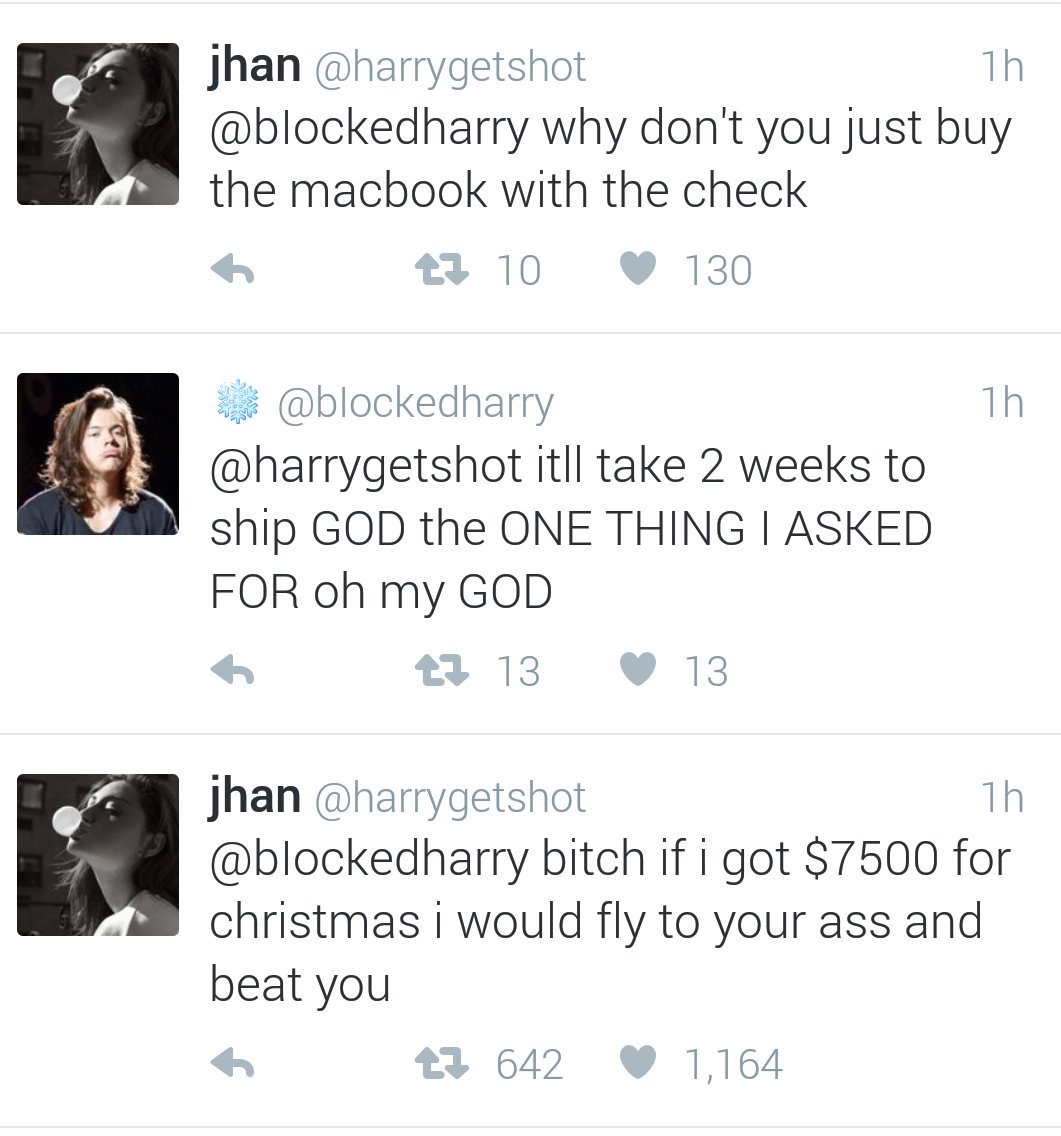 In only one hour, this savage response to "Harry" got over 1000 likes and 600 retweets.
Not long after, @blockedharry changed their Twitter handle because they couldn't understand the "haters" who were "ganging up" on them.
Since then, someone else has taken the Twitter handle @blockedharry and they are in no way connected to this spoiled brat — so don't flame them.
here ya go, i'm not her, now have a lovely day x https://t.co/ZT625POvrt

— ️ (@blockedharry) December 25, 2016
Wherever you are original @BlockedHarry, I hope you got coal for Christmas this year.