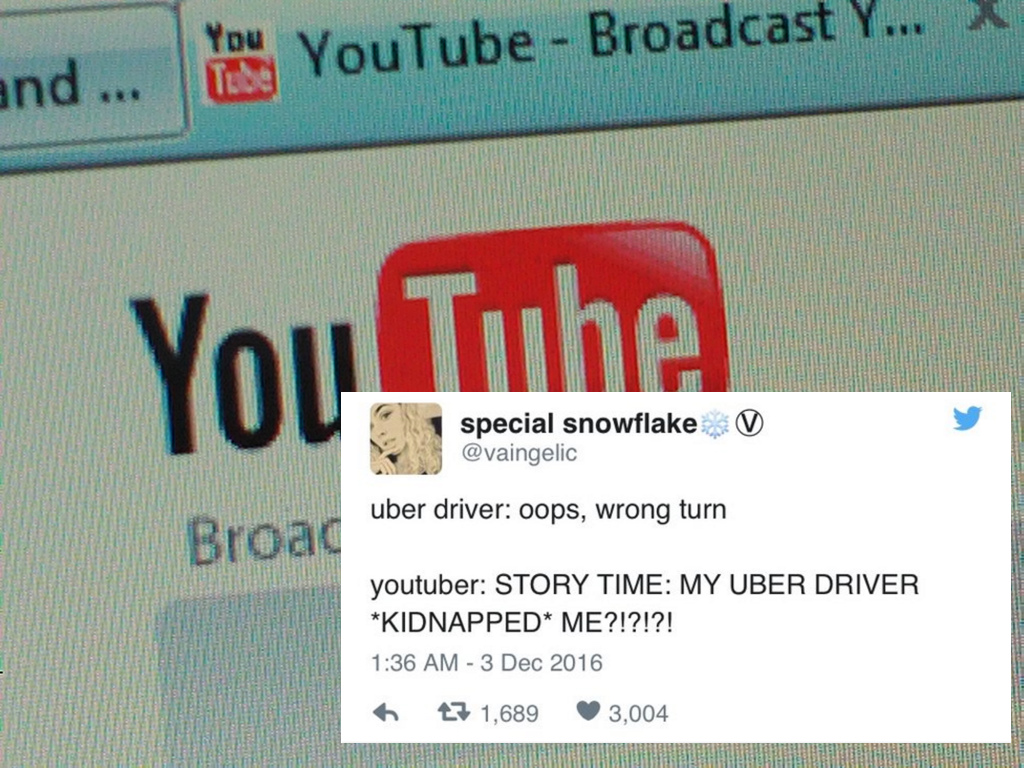 Throughout all of history sensationalism has totally been a thing. Remember a hundred years ago, a paperboy would stand in the middle of town and scream "Read all about it!" at people passing by.
Drama and overhyping content is not new with the rise of the internet, but it has gotten more annoying — especially on YouTube — where oftentimes video headlines bear basically no resemblance to what the video is actually about. The ALL CAPS EXCITING HEADLINE (NOT CLICKBAIT) maybe references the smallest, shortest part of the video — or is such a total exaggeration we are rolling our eyes.
I've been seeing a TON of videos lately where YouTubers talk about being "trapped" somewhere, or "kidnapped," or "stalked" and it's just getting so ridiculous. These tweets actually sum it up way better than I can:
1.
2.
3.
4.
5.
6.
7.
8.
9.
10.
11.
12.
13.
14.
15.
16.
17.
18.
*People read this article*
Youtube me: OMG I HAVE HUNDREDS OF STALKERS WHO WON'T LEAVE ME ALONE.
Too real?