Nancy Hanes loves Beyonce and being sassy. She posted this selfie on Twitter, quoting Beyonce and taking a lot of pride in herself.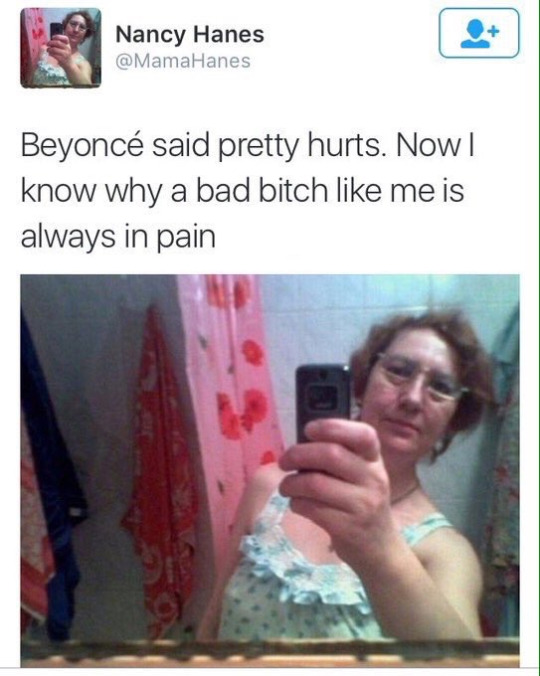 Always in pain because pretty hurts, eh? Good for you Nancy!
Well, an online troll decided to go at Nancy and attack her for her looks.
Nancy could have done a lot of things here. She could have turned the other cheek, or just politely called Sister Robyn a bully. Instead, she replied with this on Twitter.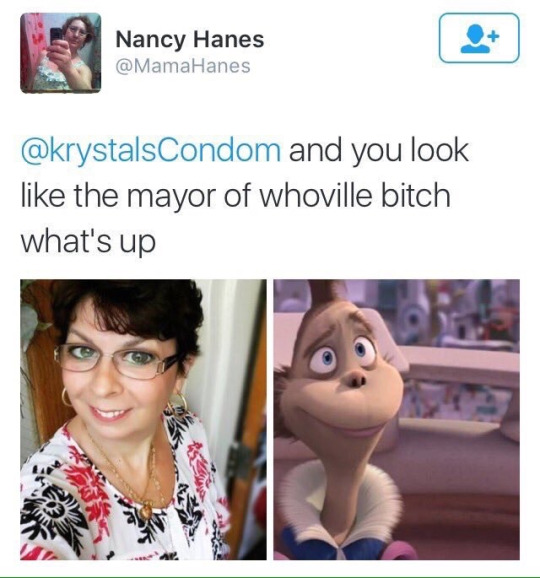 Nancy is savage.